Complete Satisfaction Just at Seagaia! Recommended Plan for Spending Two Nights and Three Days with Your Family in Seagaia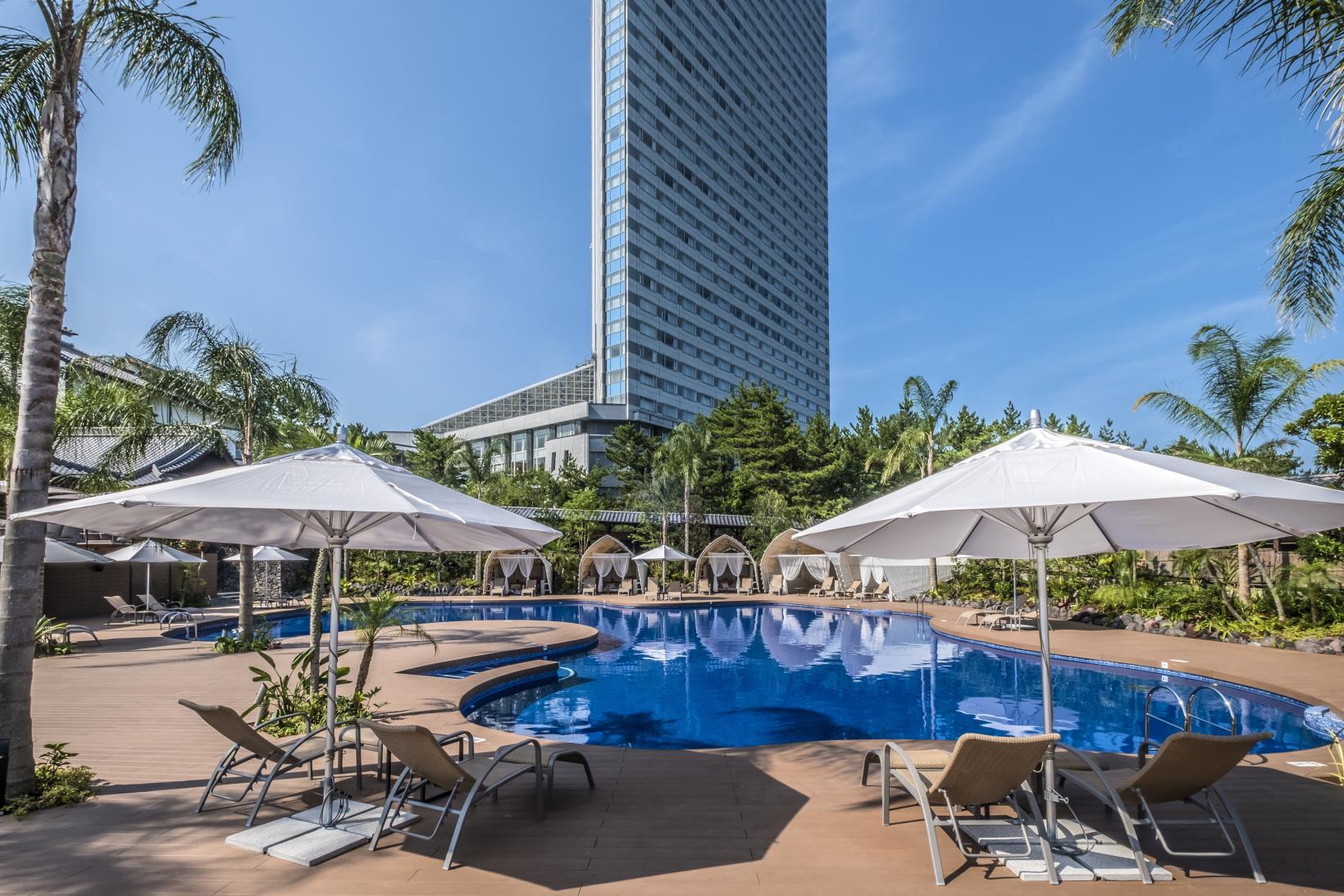 The size of the site and the large number of facilities and activity programs are the attractions of Seagaia Resort. Enjoy a moment experiencing the extraordinary here. This is a plan to have your fill of fun in Seagaia with your family.
Suggested Time:3 days / 2 nights
Main modes of transportation:Drive
START
[Day 1] Phoenix Seagaia Resort
One of Kyushu's largest resort hotels with a golf course
This is one of Kyushu's largest complex resort hotels that provides various services (e.g., fitness, club lounge, meetings, banquets and marriage ceremonies). Fireworks are launched here every day during the summer holidays and Christmas period. It is packed with food events for each season and experience programs (e.g., horse-riding, surfing and ceramics). There are also a wide range of restaurants available in the hotel. These include Japanese food, sushi, Italian food supervised by a famous chef, teppanyaki where you can eat Miyazaki beef prepared on a hot steel plate in front of you, and local cuisine that allows you to enjoy Miyazaki chicken and local sake.
Show Details

Address
880-8545 宮崎市山崎町浜山
Telephone Number
0985-21-1111(大代表)
Open
Sheraton Grande Ocean Resort
Check-in: 2 p.m.
Check-out: 11 a.m.
*Please refer to the official website for the opening information of the resort facilities and restaurants.
About a 5min drive
[Day 1] UMAIRU Horse Riding Club
Gambol in a black pine forest with a horse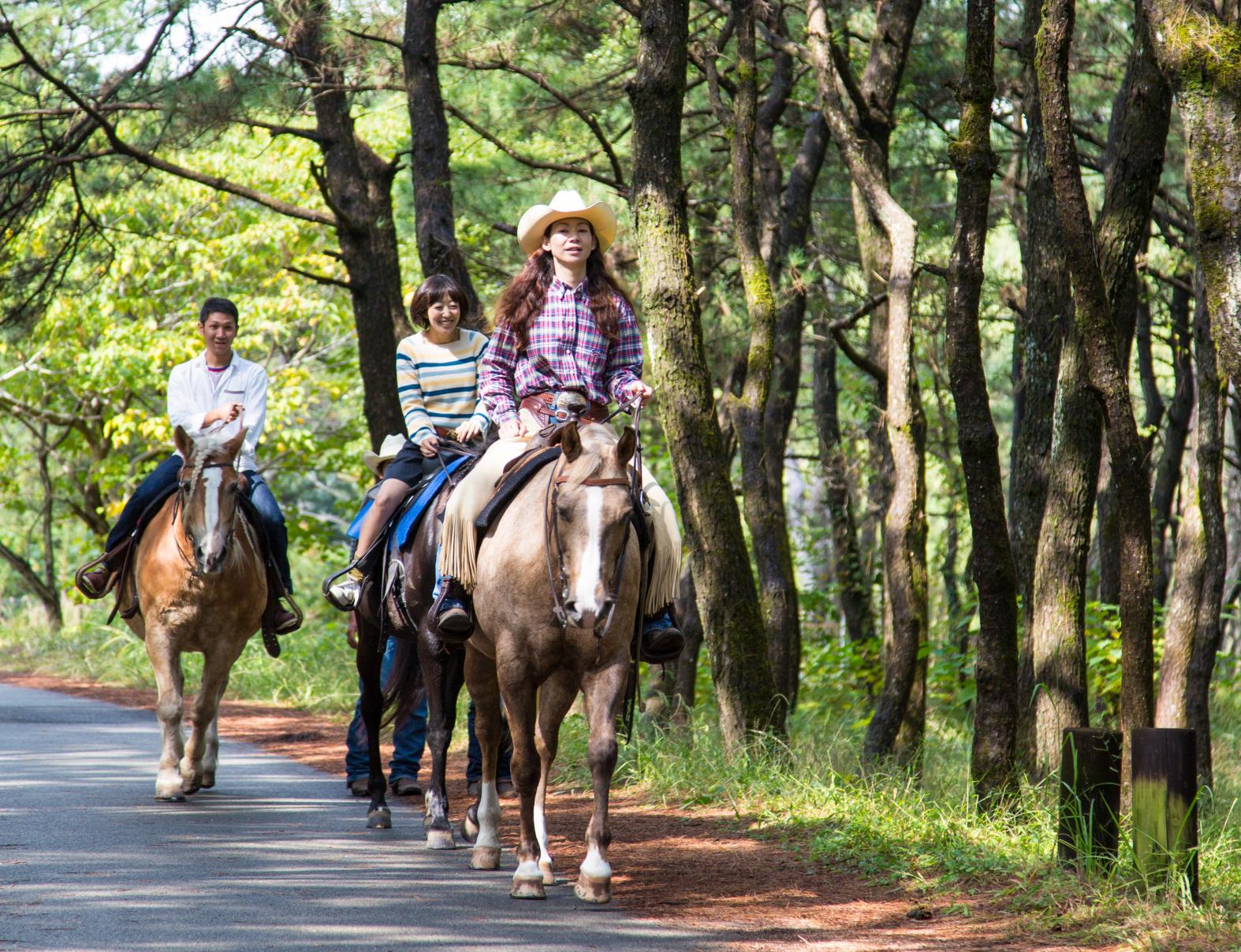 You can easily enjoy a horse-riding experience here - from beginners and children to those who want to enjoy a more authentic experience. The horse-riding mini-course will take you on horseback through a black pine forest.
About a 5min drive or bus
[Day 1] THE LIVING GARDEN
An outdoor space where you can relax all day surrounded by the elements of nature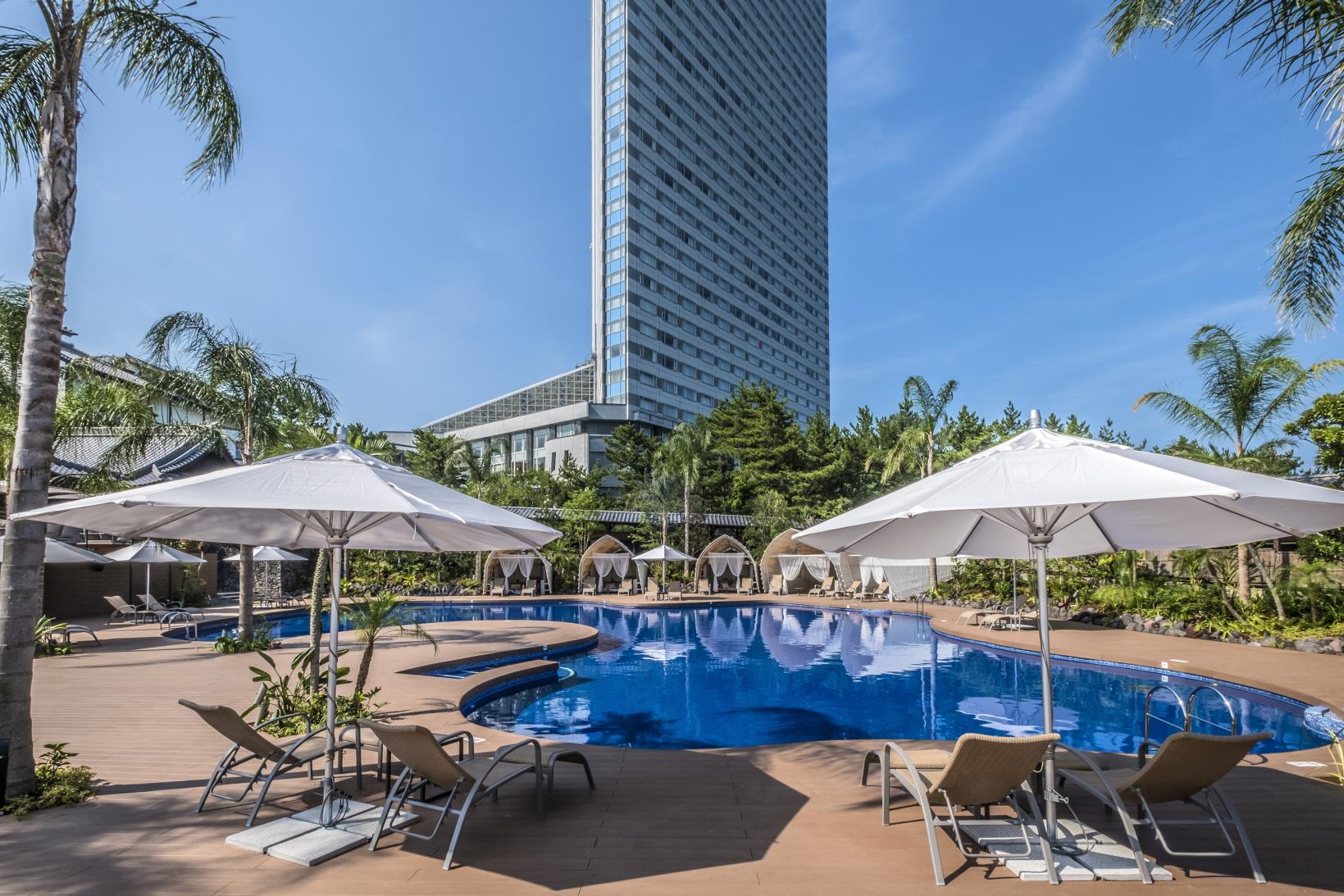 This facility is home to a main pool and a beach pool. This means you can play in the water in the summer. In addition, you can also enjoy a relaxing time in a resort in a soothing space surrounded by a pine forest with gazebos and fireplaces in the winter.
[Day 1] Dinner
An extraordinary barbecue dinner on a terrace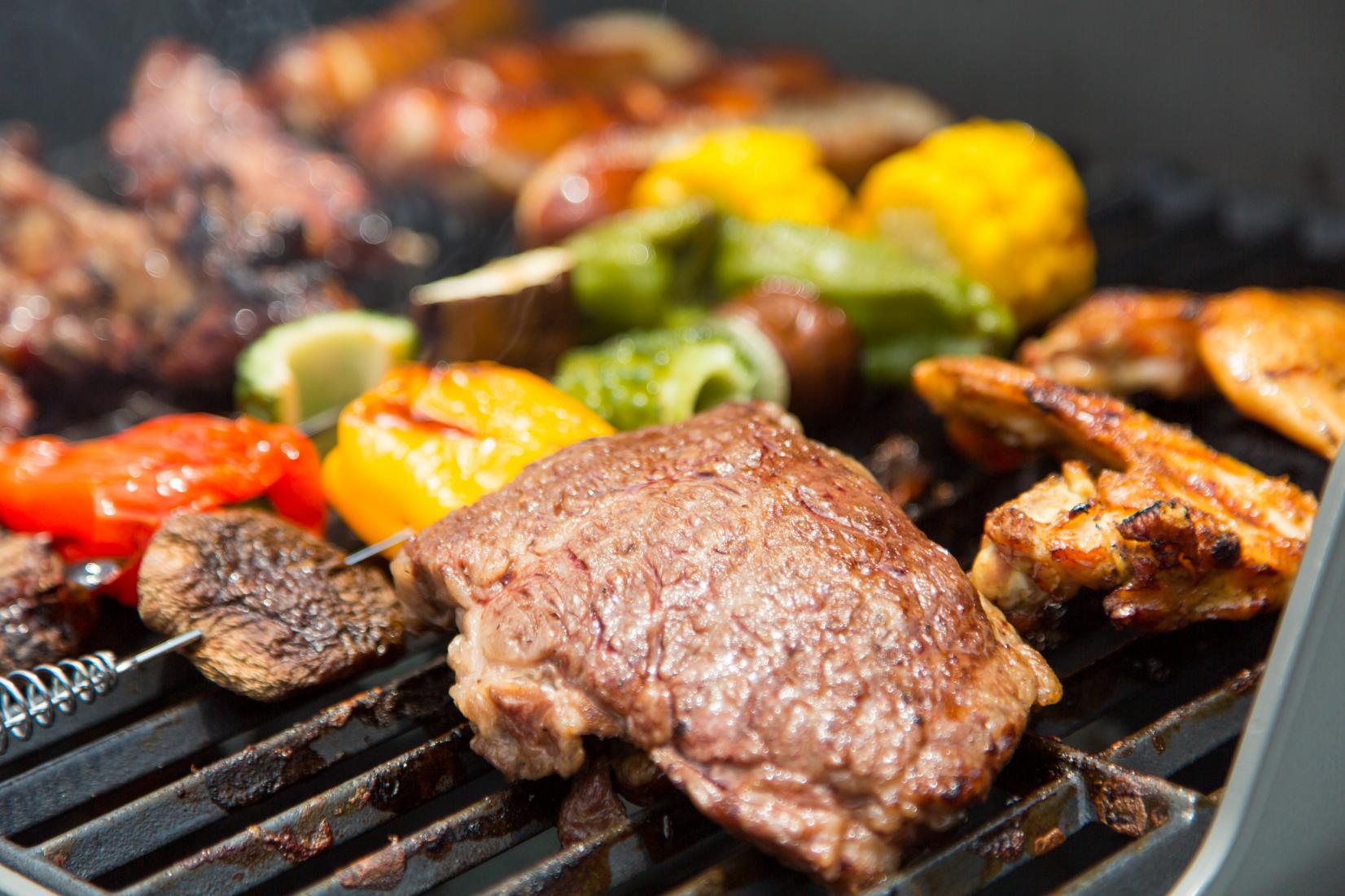 Enjoy a luxurious barbecue with a course tailored to allow you to fully taste Miyazaki in an open-air resort space overlooking THE LIVING GARDEN!
[Day 1] Stay
Leave the city and enjoy a resort of the sun and sea that will condition your soul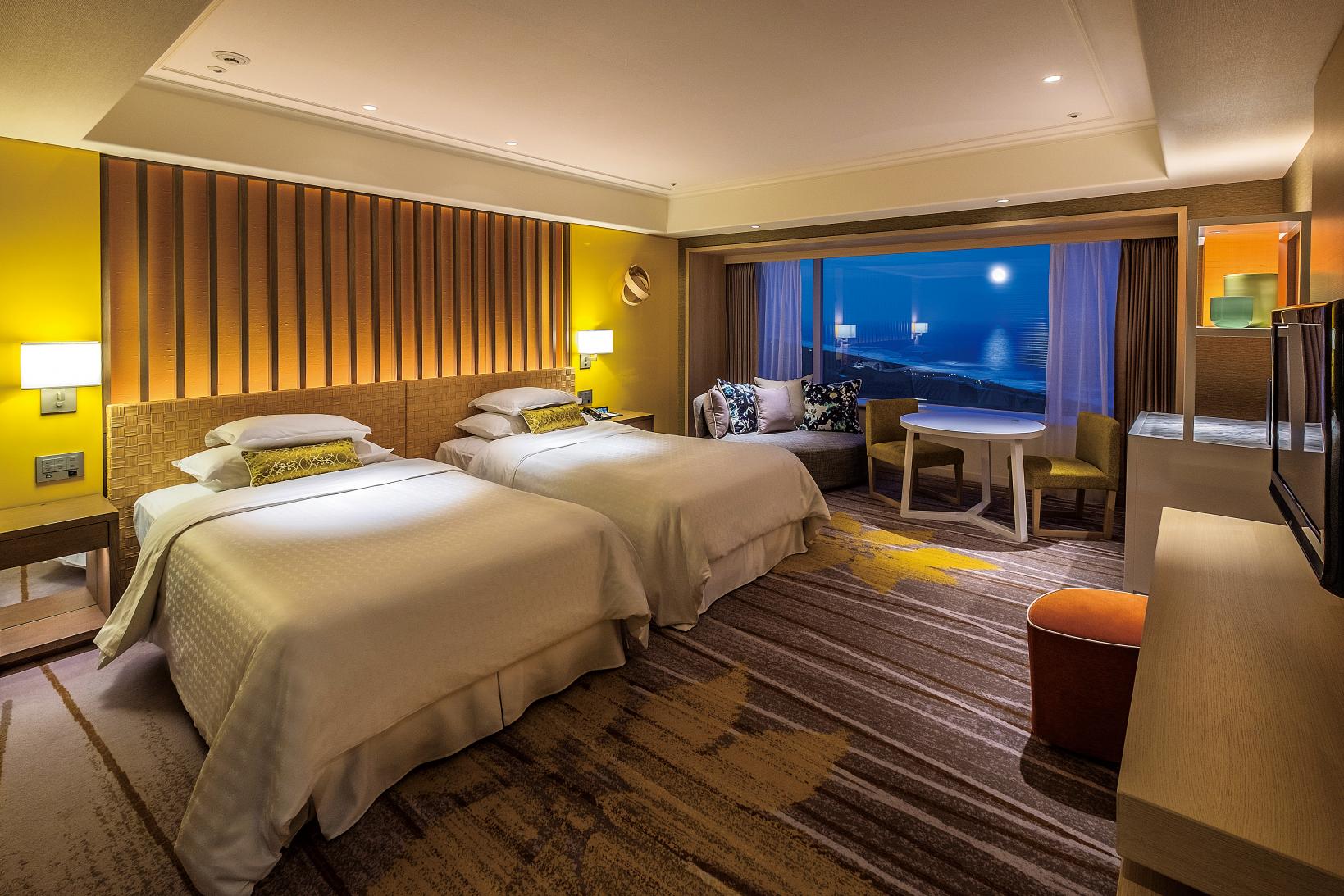 The ocean view guest rooms here are 154 meters above ground. Stay in the Sheraton Grande Ocean Resort and have this dynamic location all to yourself.
[Day 2] Breakfast
A pine terrace garden buffet that will give great satisfaction to your whole family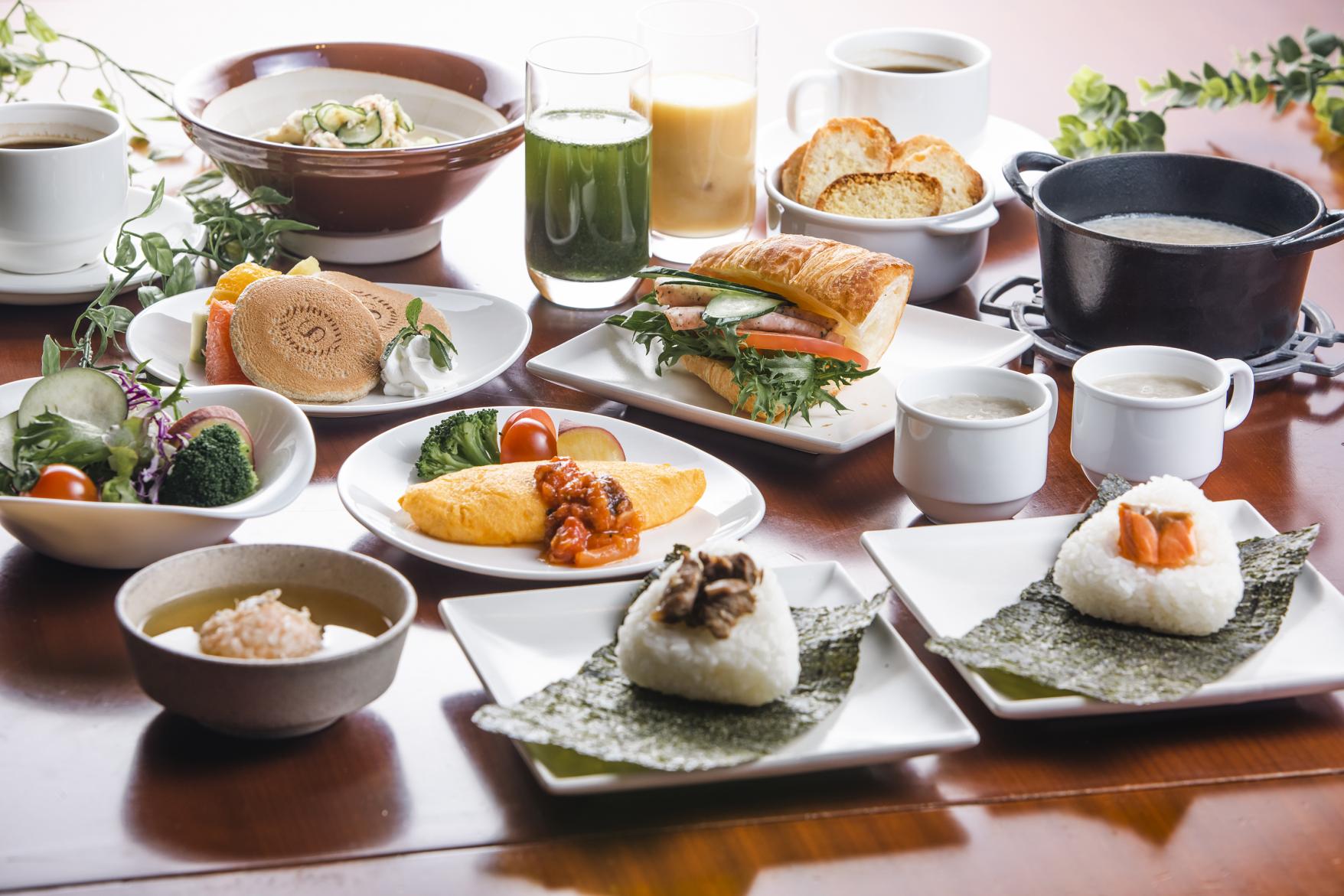 Breakfast is a Japanese and Western buffet with a wide variety of dishes available. These include croissants specially made by the Sheraton Hotel, omelets made in front of your eyes by the chefs, lots of Japanese side dishes (e.g., hiyajiru - a cold soup that is a local dish of Miyazaki), vegetables, fruits and pancakes.
About a 5min drive
[Day 2] Florante Miyazaki
A park where you can enjoy seasonal flowers and plants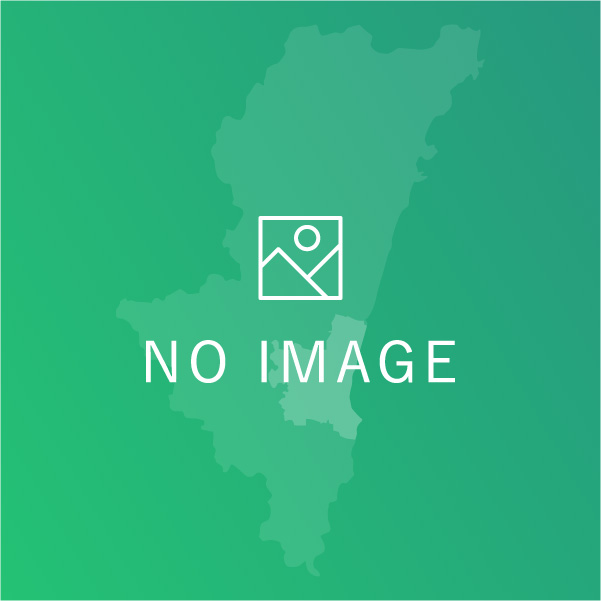 Florante Miyazaki is a botanical park where you can enjoy seasonal flowers and greenery throughout the year. You can spend a relaxing time here surrounded by the flowers and greenery. There is a beautiful lawn that is green all year round, examples of gardens planted by theme and gardening experiences available. Various events are held each season. The park is decorated by lanterns in the summer and illuminations in the winter.
Show Details

| | |
| --- | --- |
| Address | 880-0836 宮崎県宮崎市山崎町浜山414-16 |
| Telephone Number | 0985-23-1510 |
| Open | 9 a.m. to 5 p.m. |
| Closures | Every Tuesday (The following Wednesday if that Tuesday is a public holiday) |
About a 10min drive
[Day 2] Lunch
Stylish lunch at The BEACH BURGER HOUSE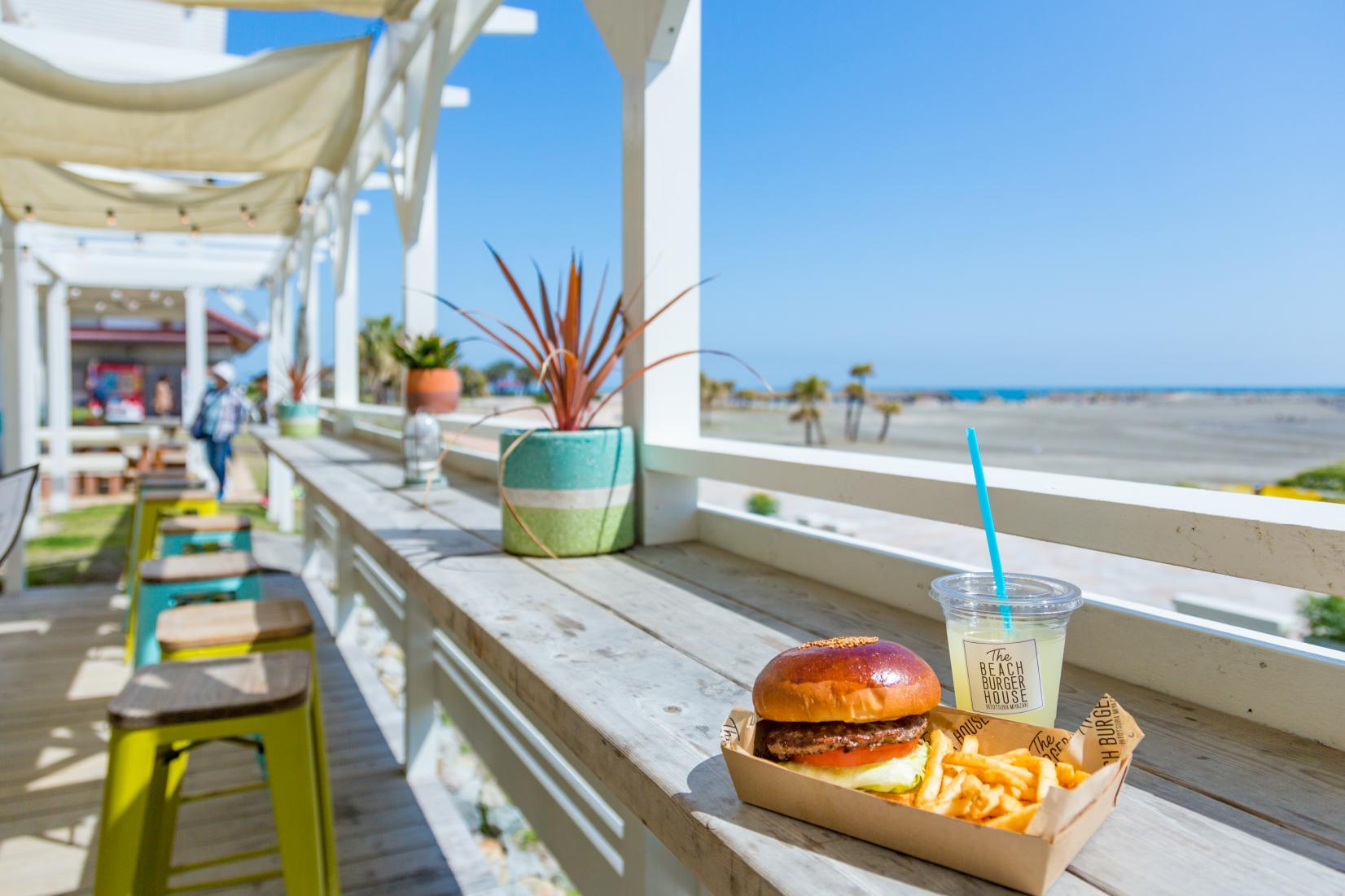 Enjoy lunchtime while looking at the sea in a burger shop that has concept of the California beach style. This is a burger shop located in the southern beach of Sun Beach Hitotsuba.
About a 15min drive
[Day 2] Miyazaki City Phoenix Zoo
A zoo where you can feel up-close to the animals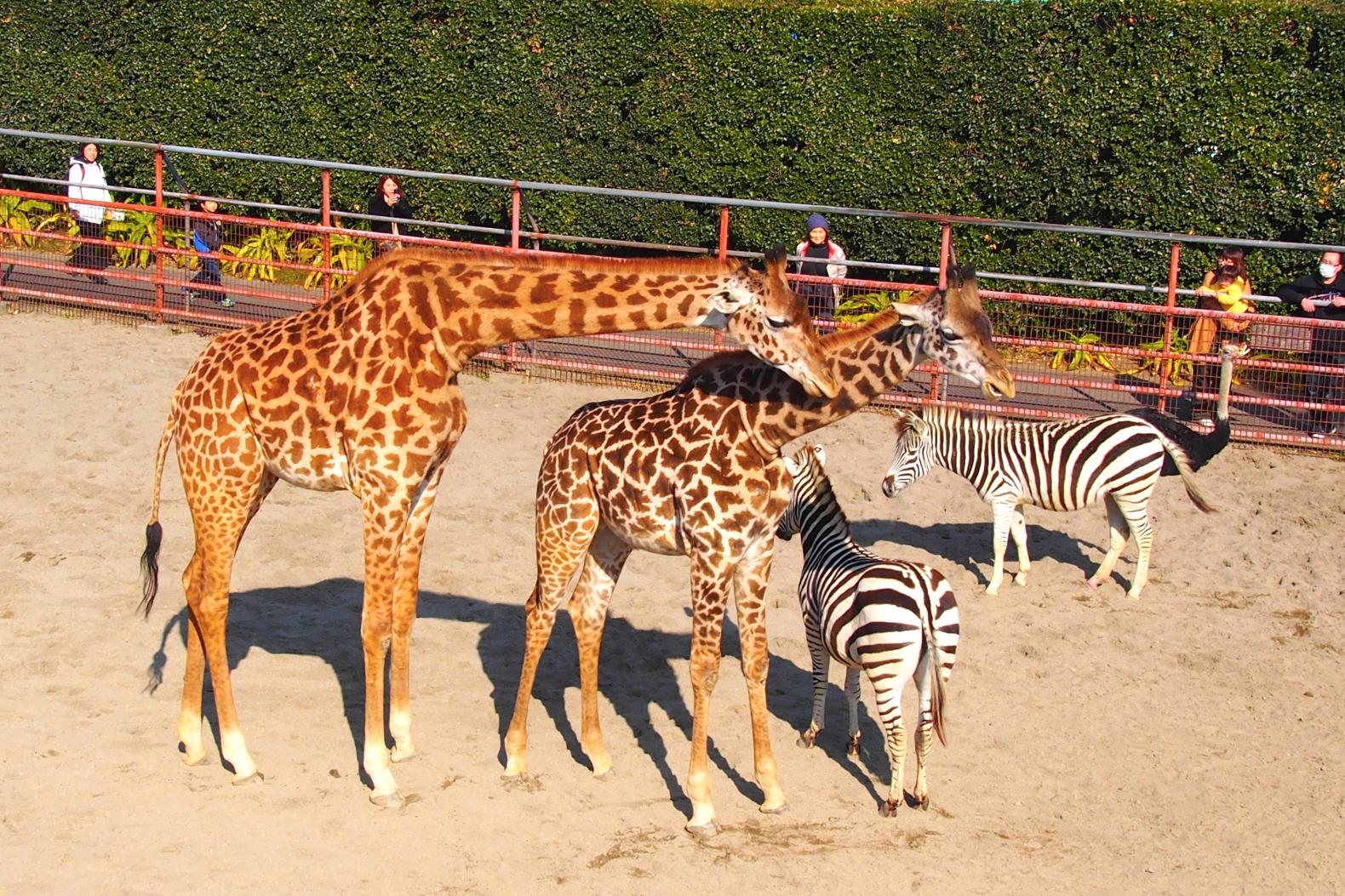 You can see approximately 1,200 animals in 100 species (e.g., Asian elephants, chimpanzees and lions) in this zoo adjacent to the Phoenix Seagaia resort hotel. Experiences that let you come into contact with small animals, a goat parade, a gorgeous flamingo show and other events are popular. There is even an amusement park in the zoo. There are 15 types of playground equipment. There is a pool only available in summer, restaurants and shops, so you can enjoy yourself for the whole day.
Show Details

| | |
| --- | --- |
| Address | 880-0122 宮崎県宮崎市大字塩路字浜山3083-42 |
| Telephone Number | 0985-39-1306 |
| Open | 9 a.m. to 5 p.m. |
| Closures | Wednesdays (Open on public holidays, the Golden Week holidays in early May, the spring holidays, the summer holidays and the winter holidays) and December 31 |
About a 10min drive
[Day 2] Dinner
The lineup of Seagaia restaurants includes Japanese, Western and Chinese cuisine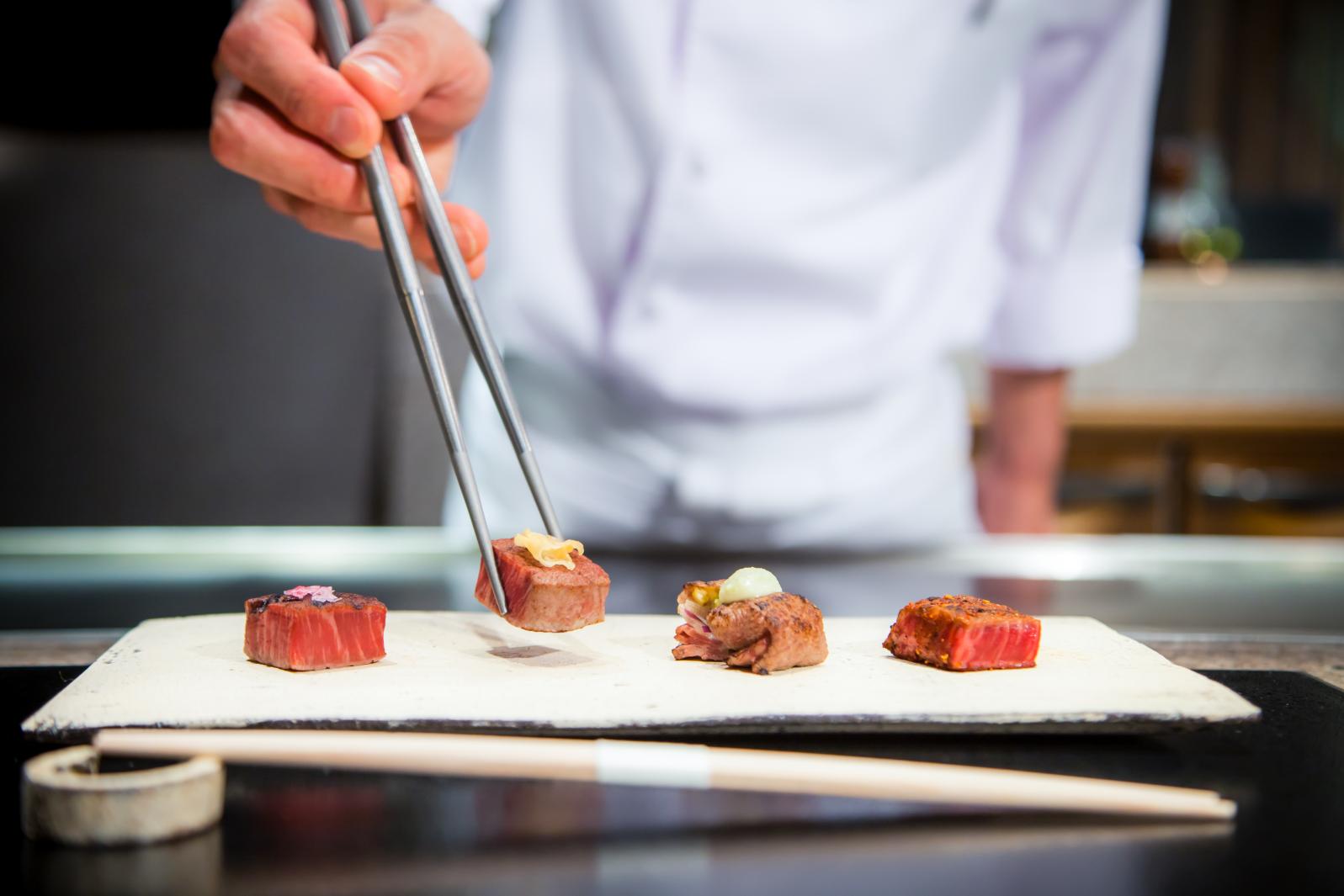 First-class chefs show their skills using the ingredients of Miyazaki - a treasure trove of food. There are various types of restaurant here - Japanese food, sushi, teppanyaki, Chinese food and Italian food.
[Day 2] Stay
Stay in elegance in the best rooms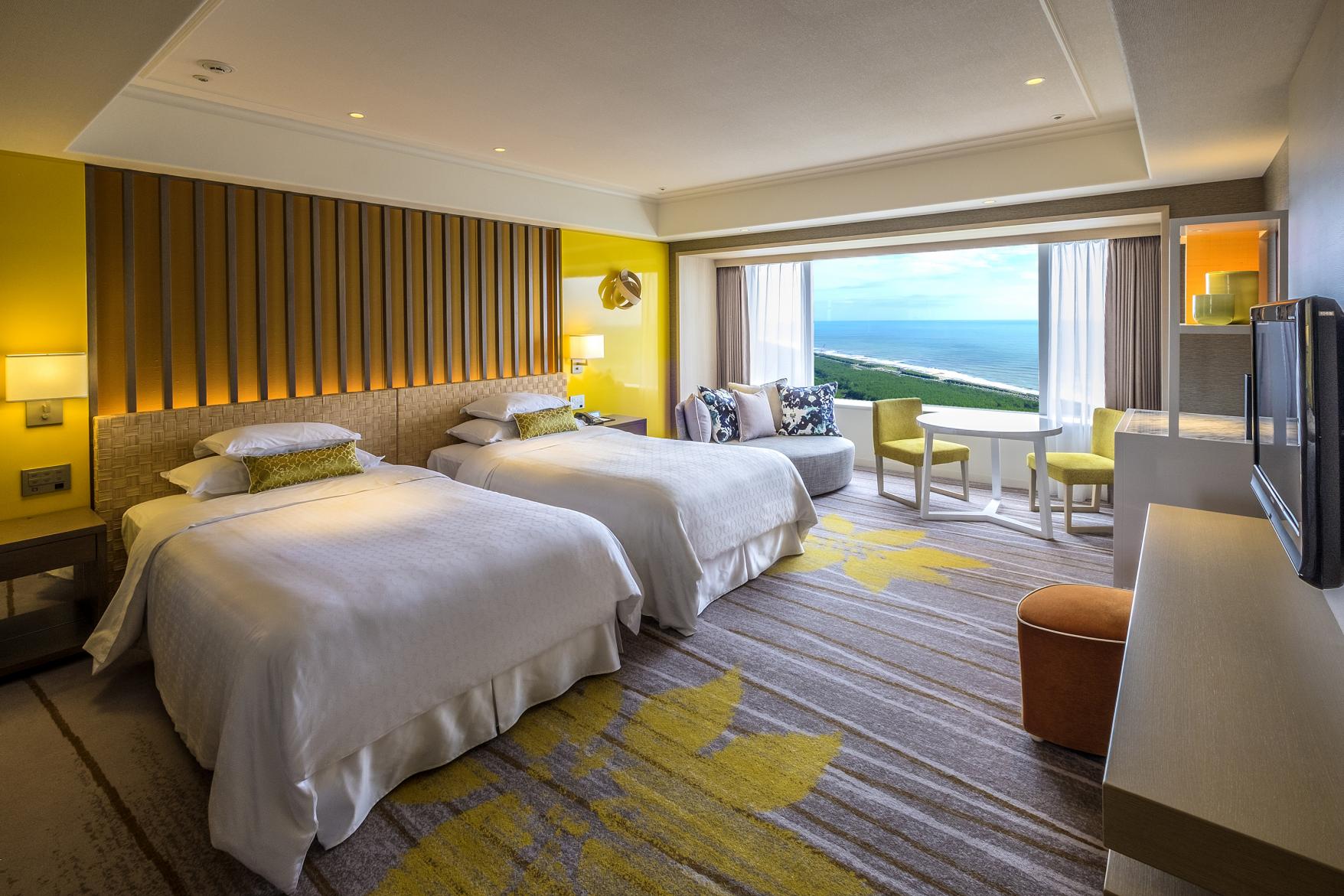 Spend a relaxing time in a spacious room at the Sheraton Grande Ocean Resort in the Phoenix Seagaia Resort.
[Day 3] Breakfast
The ultimate "private restaurant!" Breakfast in your room
You can enjoy food that is the specialty of the chef at a relaxed pace in your room. Eat an elegant breakfast in front of the refreshing morning sun and magnificent view outside the window.
[Day 3] Kazemachi Terrace
Enjoy a relaxing time before your departure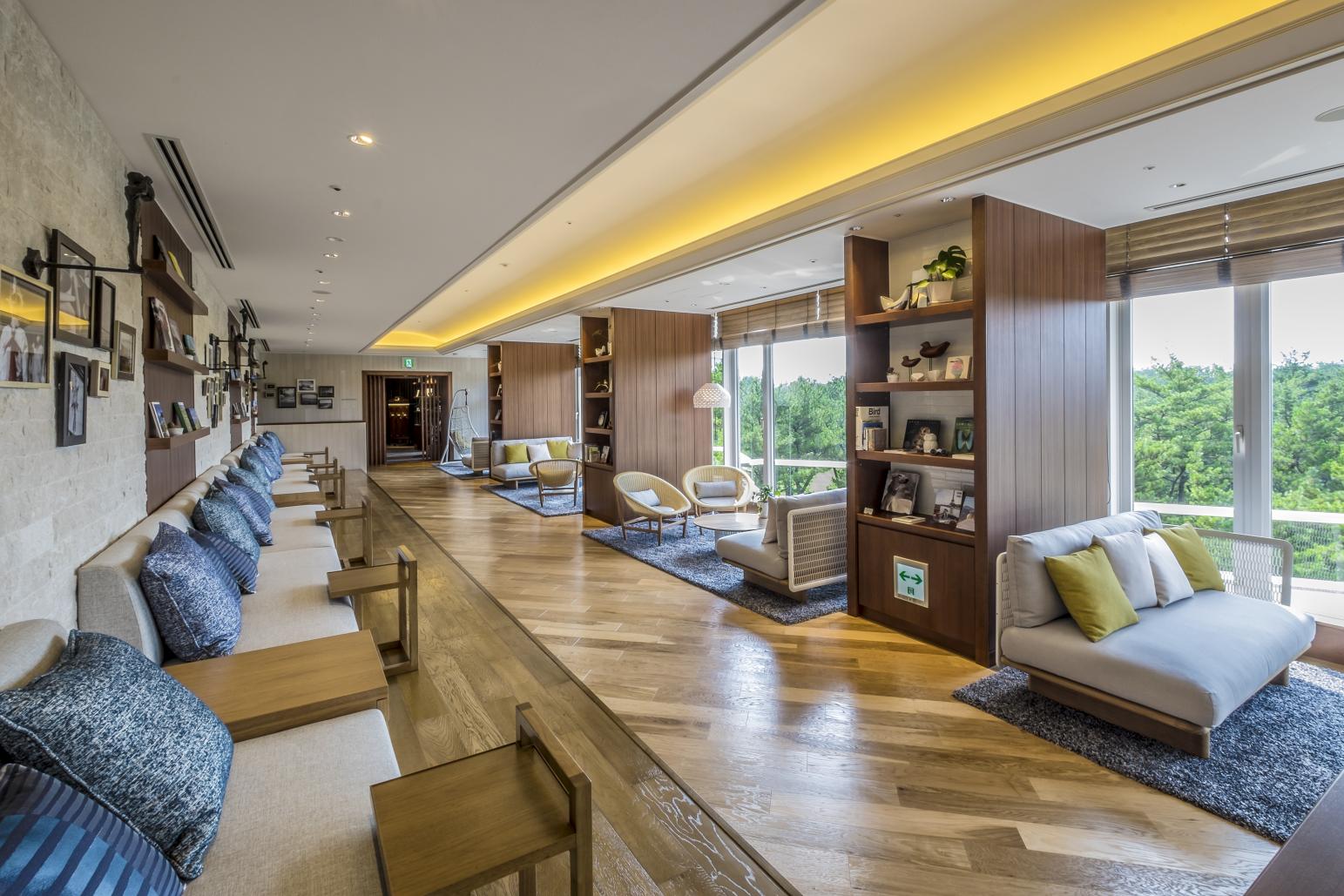 This is a terrace lounge exclusively for the hotel guests. It consists of various areas (e.g., a café, bakery and writing room).
About a 30min drive
[Day 3] Aoshima Shrine
A shrine known for marriage on Aoshima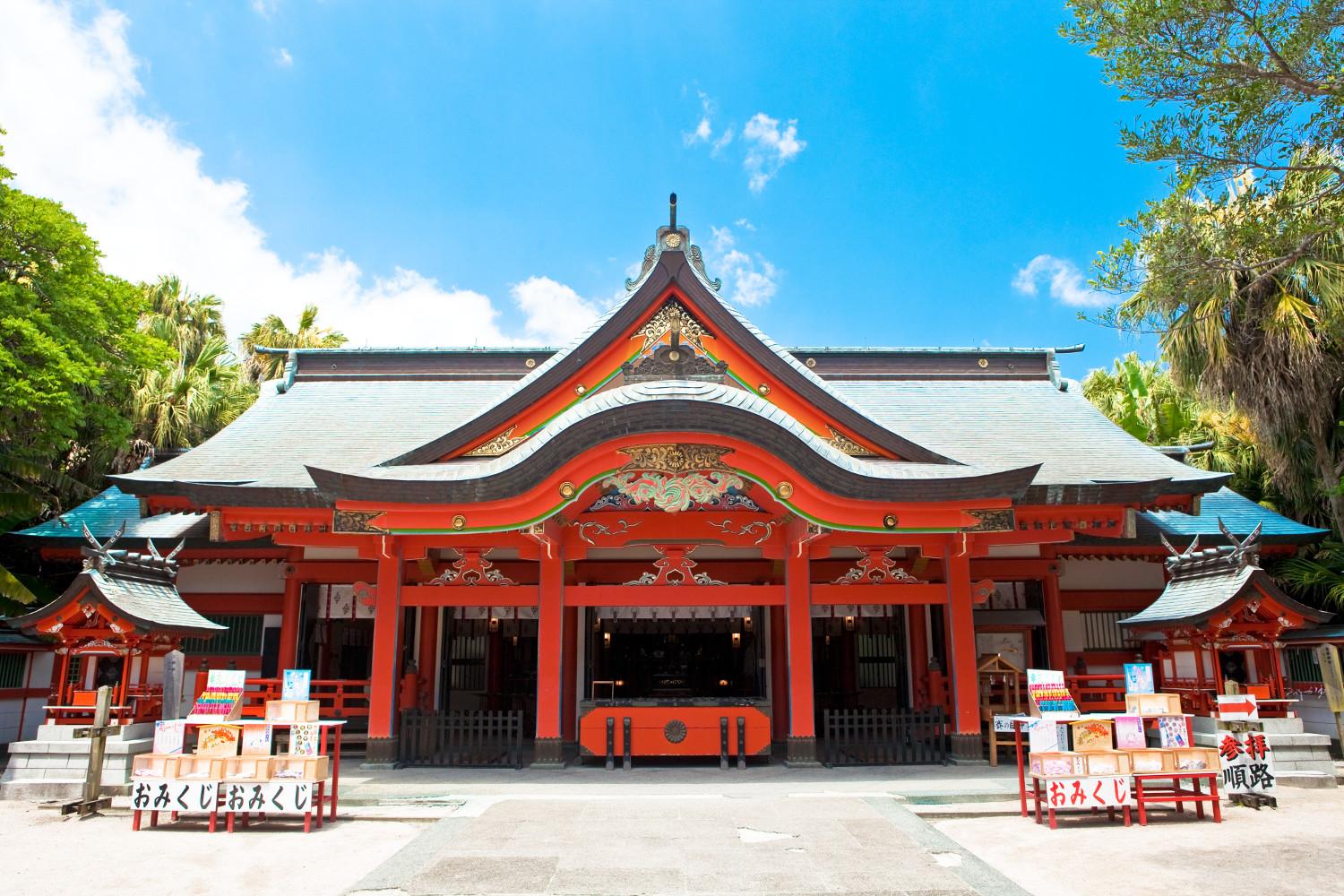 Aoshima Shrine is located on Aoshima. It is famous as a shrine which answers prayers for marriage. Many couples and women visit this shrine from all over Japan. The heart-shaped artworks in the grounds of the shrine, the ema wooden plaques which are hung up after visitors write their wishes down on them and love fortune telling slips that predict love are popular. If you go to the center of the island, there is a mysterious shrine. There is also a place where you can pray for good luck by tying string with different colors depending on your wish or by throwing earthenware dishes in a special place.
Show Details

| | |
| --- | --- |
| Address | 889-2162 宮崎県宮崎市青島2丁目13番1号 |
| Telephone Number | 0985-65-1262 |
| Open | Visiting hours: From 6 a.m. to sunset (The time in the evening changes depending on the season) |
| Closures | None |
[Day 3] Lunch
Fresh fish caught in Aoshima! Taste Miyazaki around Aoshima!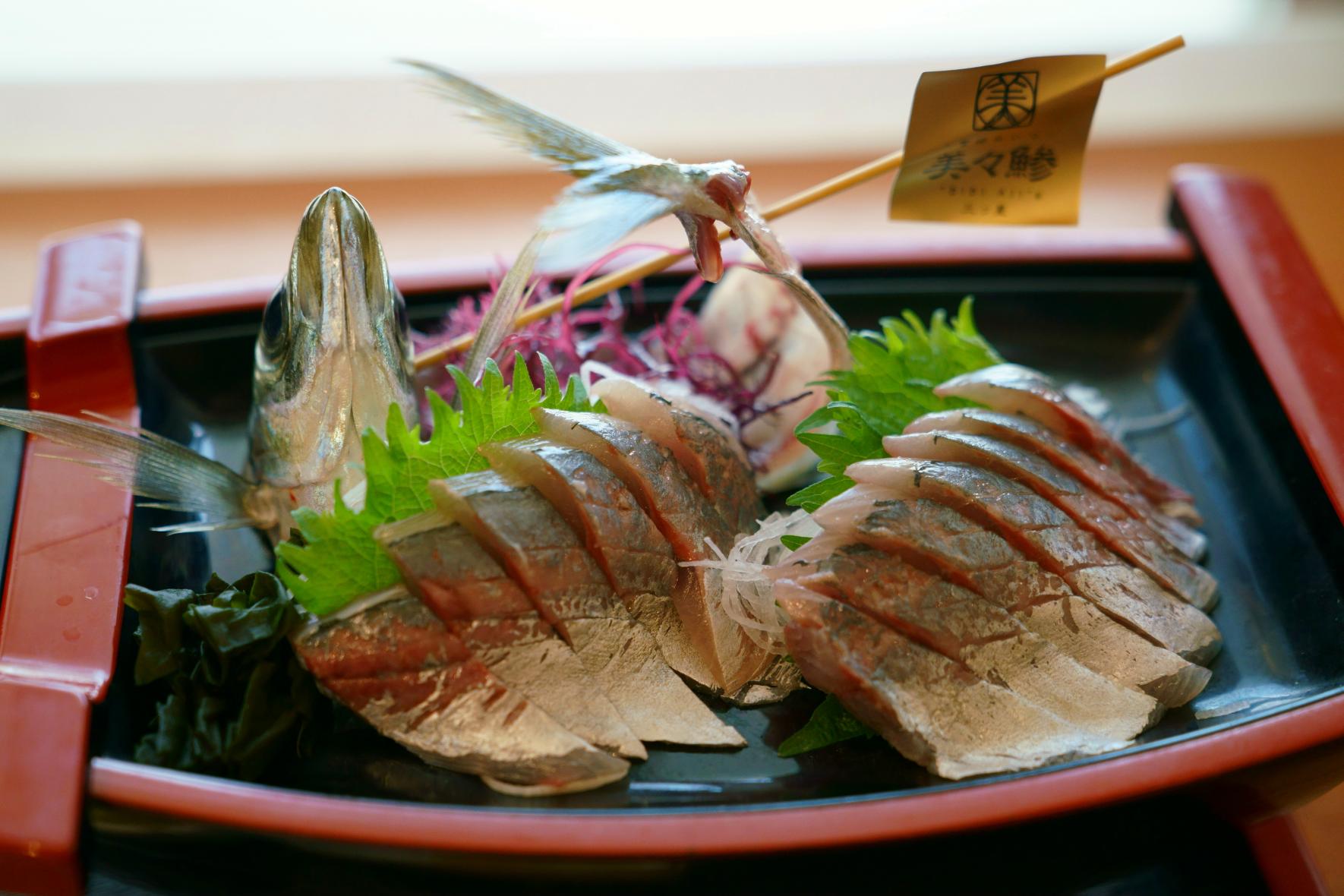 You may even find a restaurant being visited by professional sports athletes on a camp! The food available includes fresh seafood caught in the waters near Aoshima, local dishes and kamaage udon (straight-from-the-pot udon noodles).
About a 15min drive
[Day 3] Miyazaki Airport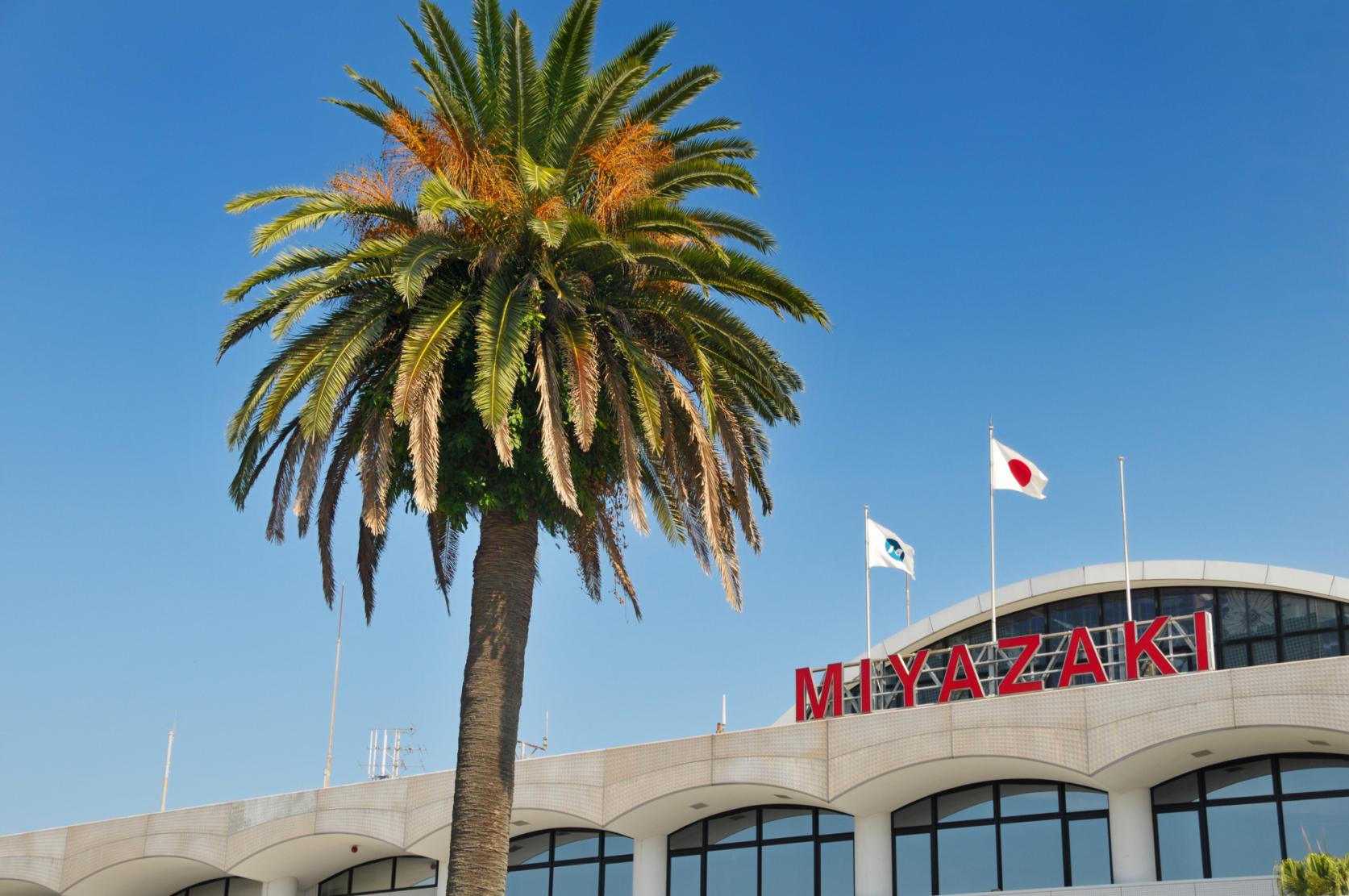 GOAL
Google Map may not be displayed properly if the maximum daily data usage is reached.
People who viewed this page also viewed these pages.