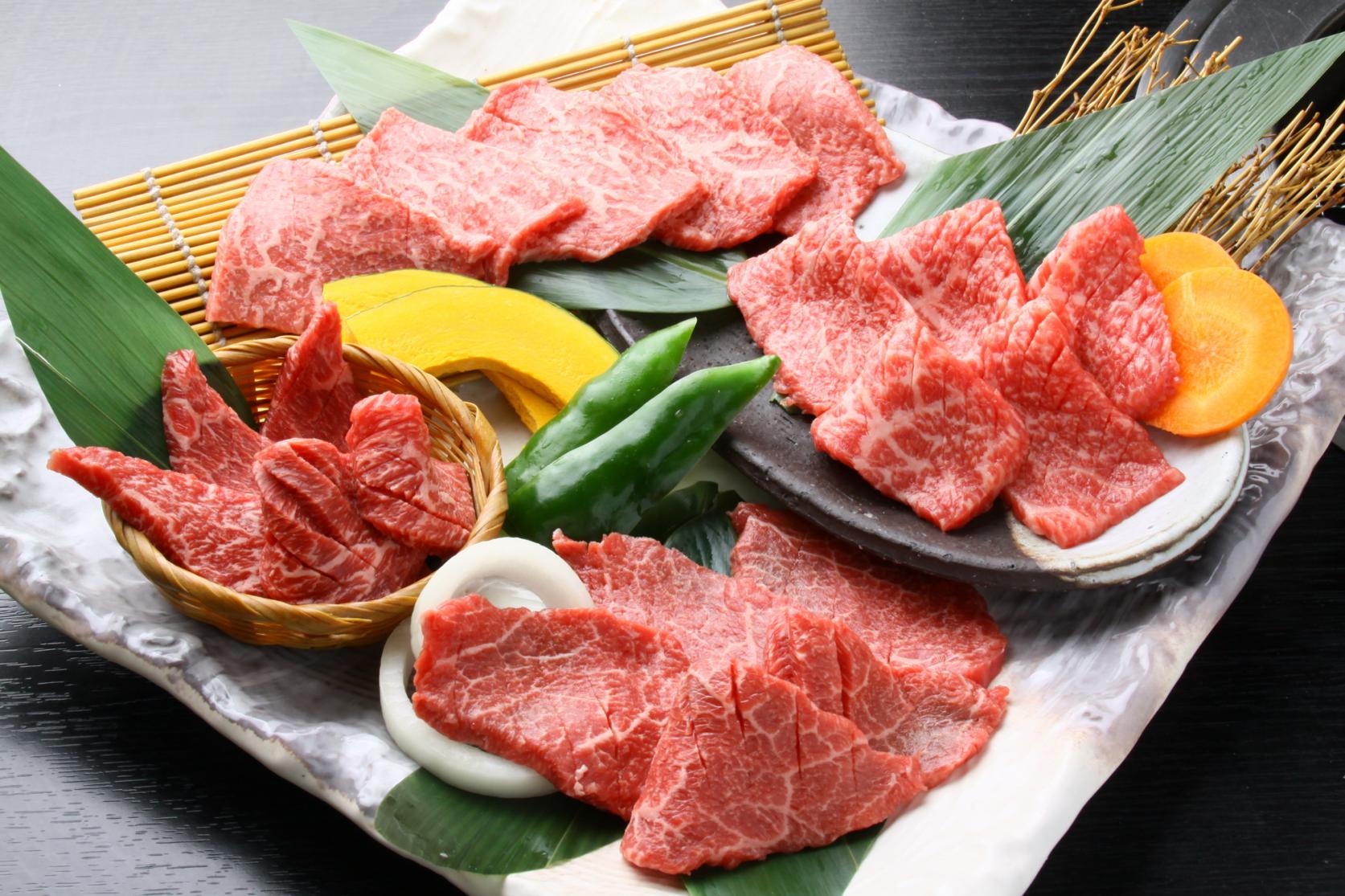 Taste of Miyazaki
We introduce here tasty foods and popular souvenirs of Miyazaki.
Miyazaki Beef: Selected as the Best Beef in Japan
Miyazaki beef, chosen for its high-quality meat, is the tastiest in Japan. It is characterized by a moderate amount of fat and a tender meat quality. The city is home to many restaurants which only handle Miyazaki beef. These include yakiniku (grilled meat) restaurants where you can eat rare parts of beef and steak restaurants where you can heartily eat thickly sliced meat. There are also restaurants where you can eat Miyazaki beef reasonably at low cost such as in hamburgers.
Charcoal Grilled Chicken: The Fragrant Aroma Will Stir Your Appetite
Charcoal grilled chicken involves grilling chicken all at once with charcoal. It is dish packed with the fragrant aroma of charcoal and the flavor of the meat. It is one of the leading foods of Miyazaki. The texture and taste of the meat changes depending on the type of meat and how it is grilled. We would like you to try it together with shochu (Japanese spirit).
Fresh and Tasty Fruits and Sweets
Fruits are also one of the local specialties of Miyazaki with its mild climate. Above all, ripe mangoes have an excellent rich sweetness and aroma. They are also prized as gifts. Parfaits, shaved ice and pancakes luxuriously made with mangoes are popular in cafes in the city.