Let's go out with a camera! Miyazaki City Photogenic Tour ~Hitotsuba Cycling course~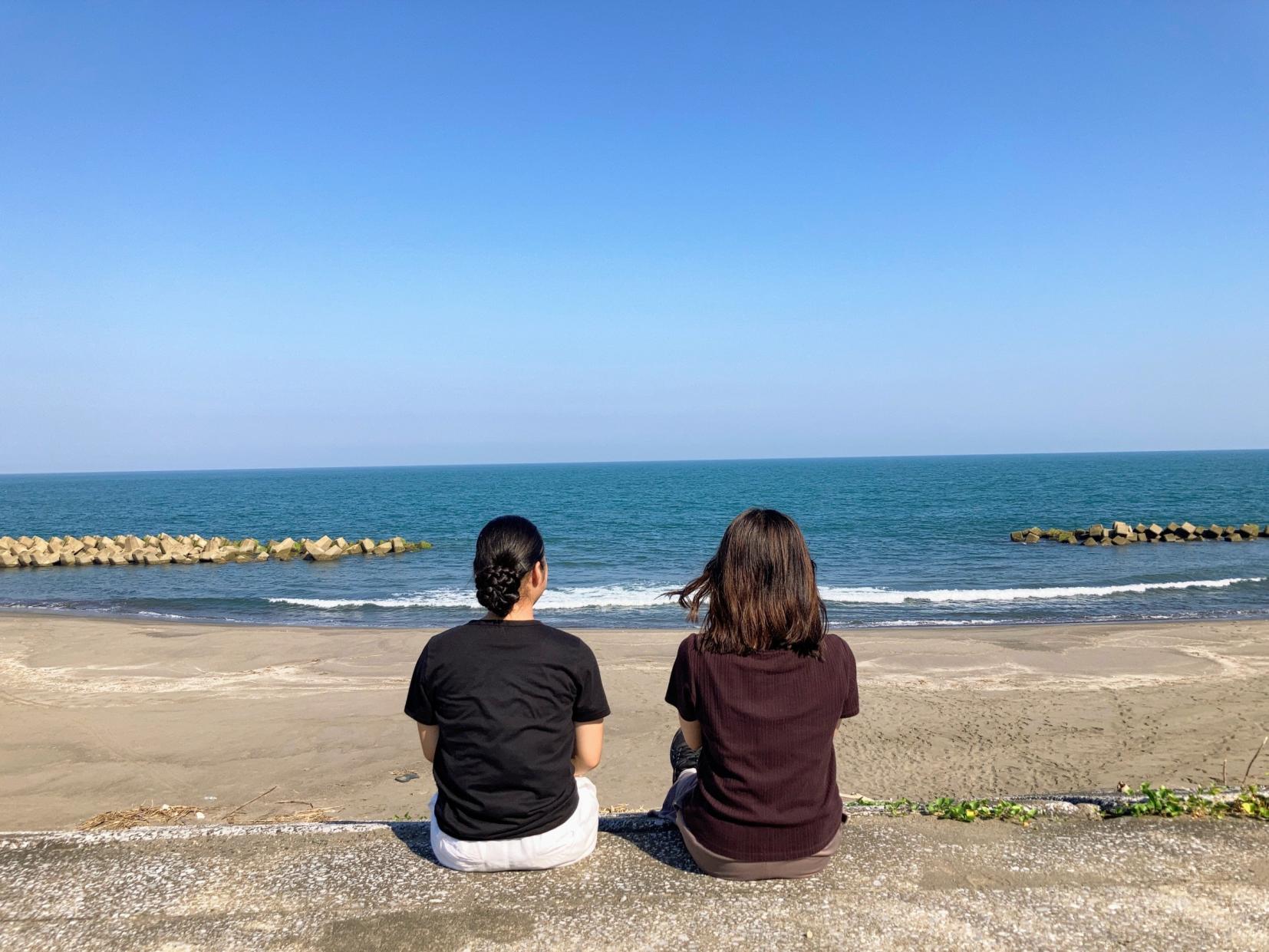 ☆This is a model course created by a local university student☆
Hitotsuba is a location that is within a 30min bike ride from central Miyazaki City, where you can have experiences that make you feel like you are in another world.
Why not escape the hustle and bustle of the city and wander into a mystical world?
<<<A comment from the university student who created this course>>>
I thought it was a shame that this wonderful place, with its beautiful beaches and numerous shops and facilities, was not a better-known location. That's why I decided to create this model course! I will be very happy if this model course creates an opportunity for you to fall in love with the Hitotsuba area!

When visiting any one of these spots, please follow the rules outlined at each location, and please try to be as safe as possible.
Suggested Time:About 7 hours
Main modes of transportation:bike
START
Miyazaki station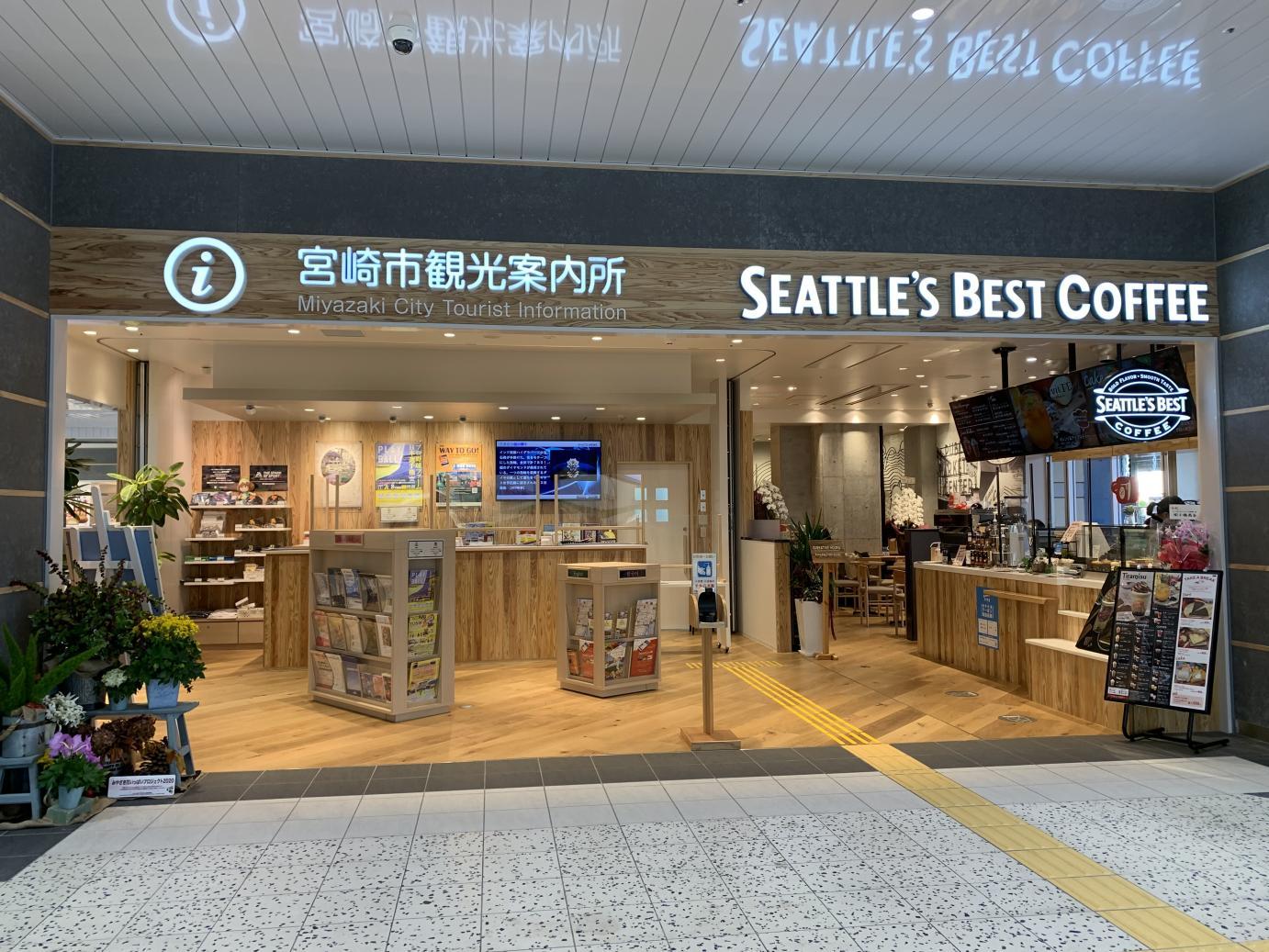 Rent a bicycle at the Miyazaki City Tourist Information Center inside the station!
Around 30min by bike
Aeon Mall Miyazaki
The largest shopping mall in Miyazaki city. You can find pretty much anything here, making it a popular destination for families on the weekend. You can often find university students at the movie theatre here, or at any one of the numerous cafes. Let's grab a drink for the road and some snacks after some brunch!
Around 10min by bike
Sun Beach Hitotsuba/Miyazaki Seaside park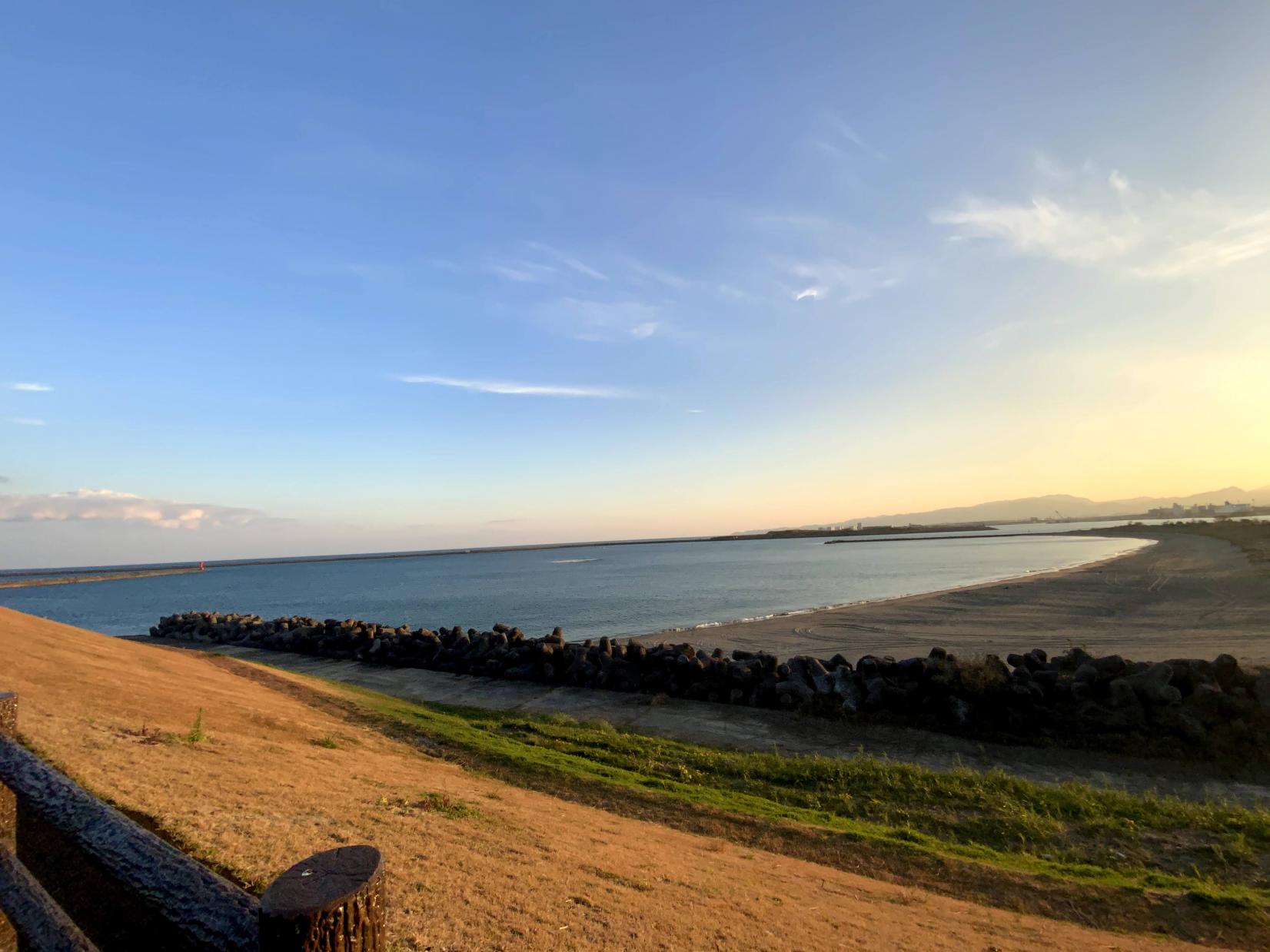 Sun Beach Hitotsuba is a park that faces the coastline which has elevated areas and sandy beaches that overlook the ocean.
It is also a place of relaxation for the locals, often crowded with people walking their dogs or having a picnic. I often visit here at dusk. I highly recommend coming here early in the morning! Waking up early to catch the sunrise here will take your breath away! If you are an early bird, I highly recommend visiting here early in the morning. You are guaranteed a good start to your day!
Around 10min by bike
BLUE OWL&VENT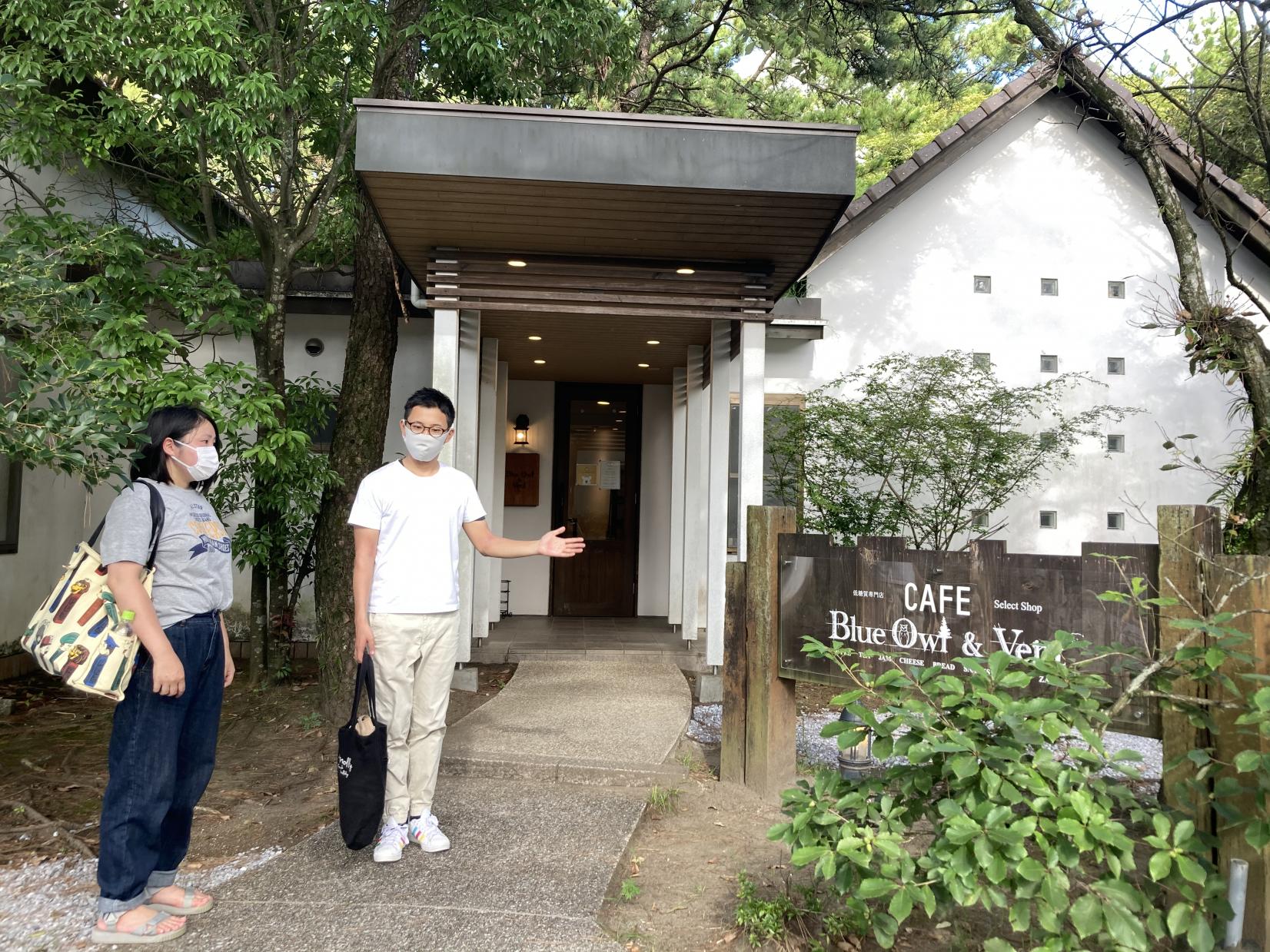 A cafe dedicated to low-sugar desserts, currently gathering a lot of attention. A very popular cafe for people who care about their health or people who are on a diet. Surrounded by nature, the cafe has a natural wooden interior full of warmth. The cafe also has a kids' play area giving parents a chance to relax as well. The deserts are created without any sugar, using only natural sweeteners. They carefully select ingredients with little or no additives and strive to make their products gluten-free by using soy flour and bran flour. These healthy desserts are perfect for rewarding yourself without feeling guilty, or as a gift for your loved ones. My recommendation is the tiramisu! It is so sweet and delicious that you won't even realize it's a low-sugar dessert. The cakes aren't the only things made with great care here, the specialty coffee and organic teas shouldn't be missed. Please enjoy them with your cake!
Around 5min by bike
English-style Garden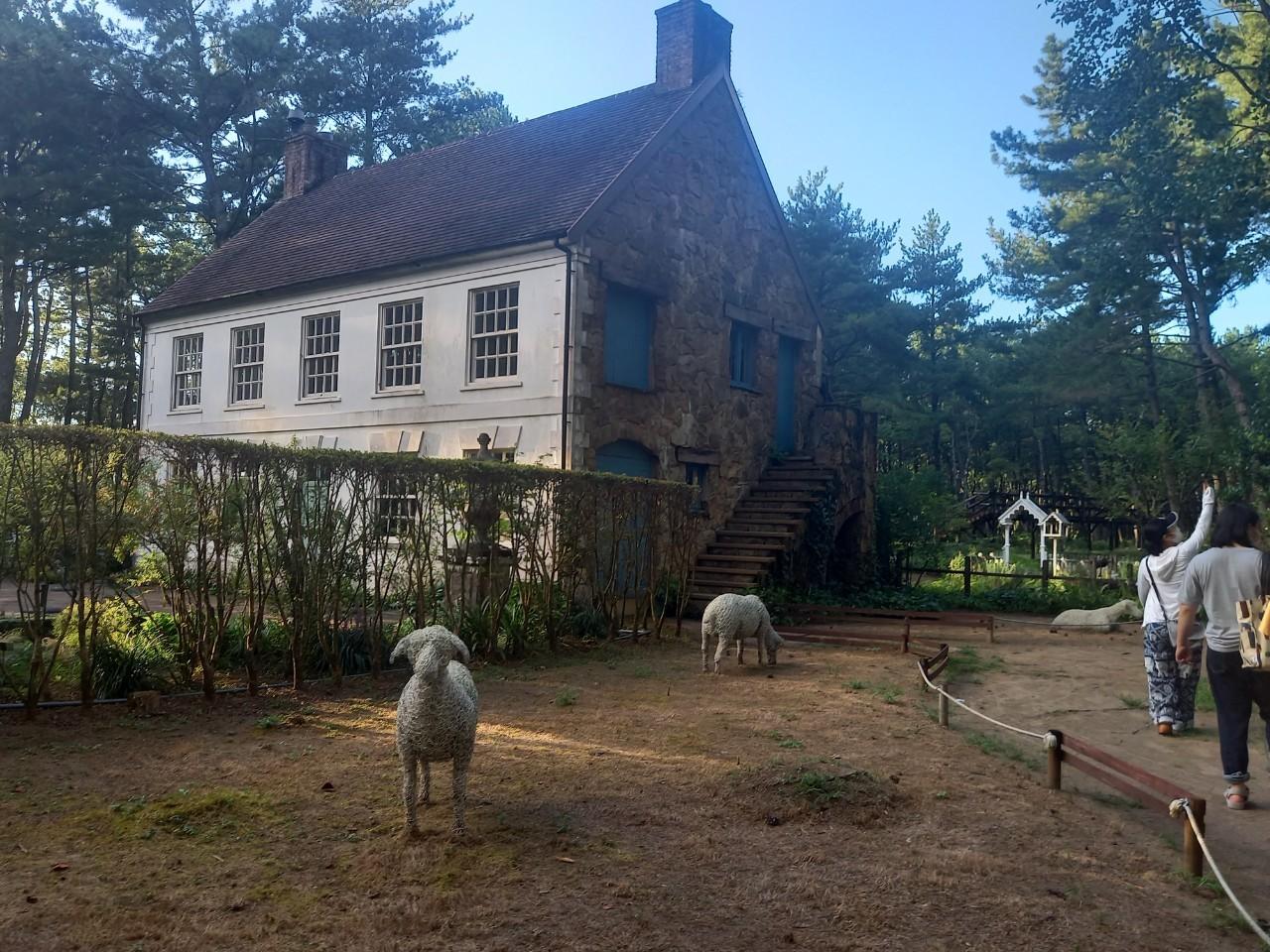 This is a beautiful garden where you can enjoy the atmosphere of England in Miyazaki.
The garden was designed and created under the supervision of Robin Williams, a famous British traditional garden designer, in conjunction with the Green Expo held in Miyazaki City in 1999. There is also a cafe inside the garden, where you can relax and enjoy the beautiful scenery. You can find cute sheep around the cafe, so be sure to keep an eye out for them too! I once had afternoon tea at the cafe, and as you would expect, the tea was fantastic, but the scones and cakes were also divine. The exotic atmosphere was so cozy, I almost forgot I was in Miyazaki! I hope you will be able to experience the atmosphere of being in England while in Miyazaki City.
Around 5min by bike
Awakigahara Forest Park, Shimin-no-mori (Country Park)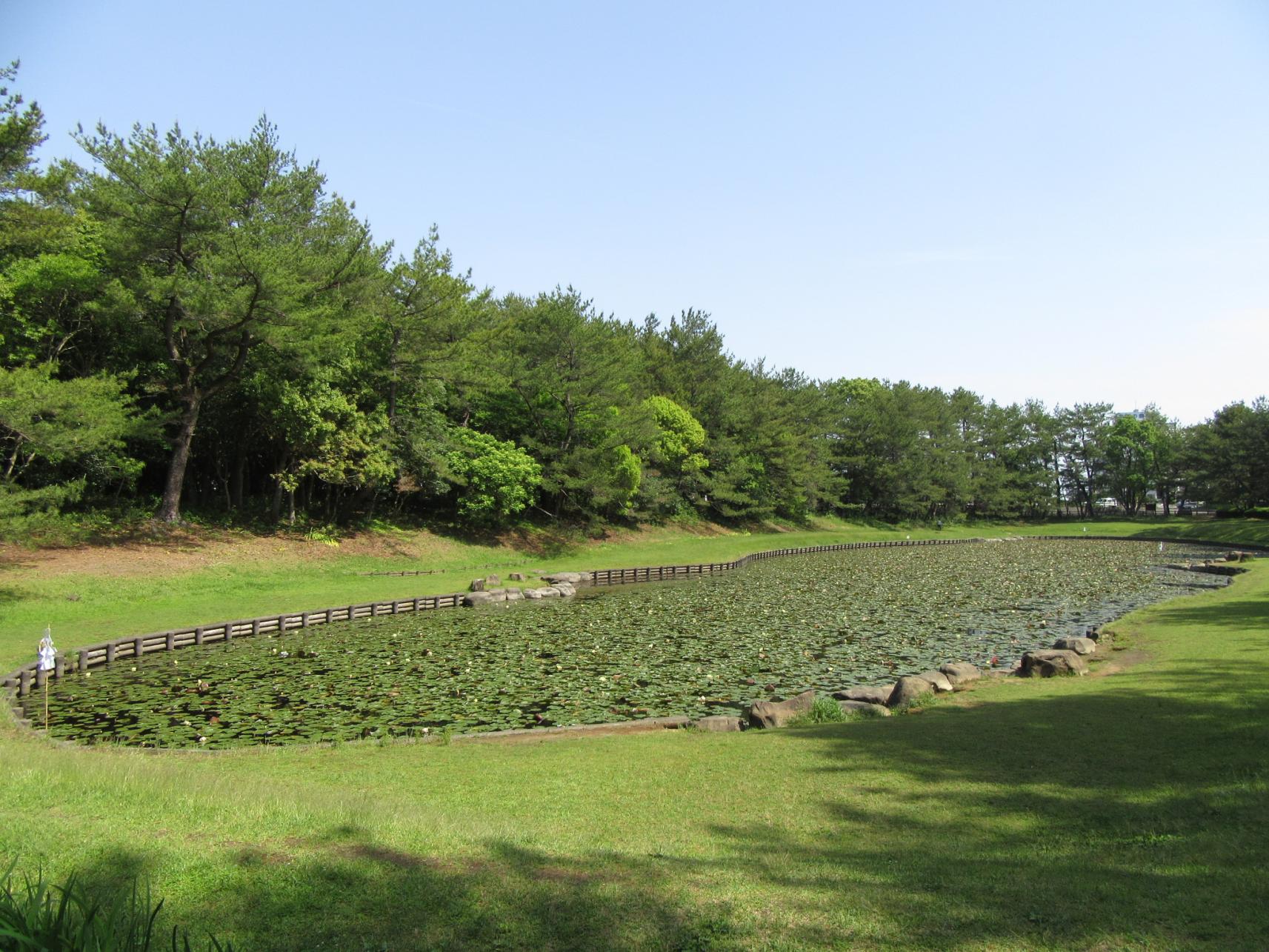 A vast park that covers around 10km of coastline! You can enjoy a wide variety of flowers and plants such as camellias, plum trees, and hydrangeas according to the season. There are many large open spaces, including flowerbeds and playgrounds, where kids can have fun all day long! The park is lush with trees that provide plenty of natural shade, making summer walks comfortable. There are also two large ponds in the park. Among them is Misogi Pond, where the Japanese god Izanagi-no-Mikoto, who appears in the Kojiki (Records of Ancient Matters), is said to have performed a ritual of purification. The pond's surface is covered with floating water lilies giving the pond a spiritual atmosphere. My recommendation is the Hydrangea Path. The colorful hydrangeas that bloom during the rainy season are sure to be photogenic!
Around 10min by bike
My secret beach(The beach behind the Seagaia Resort)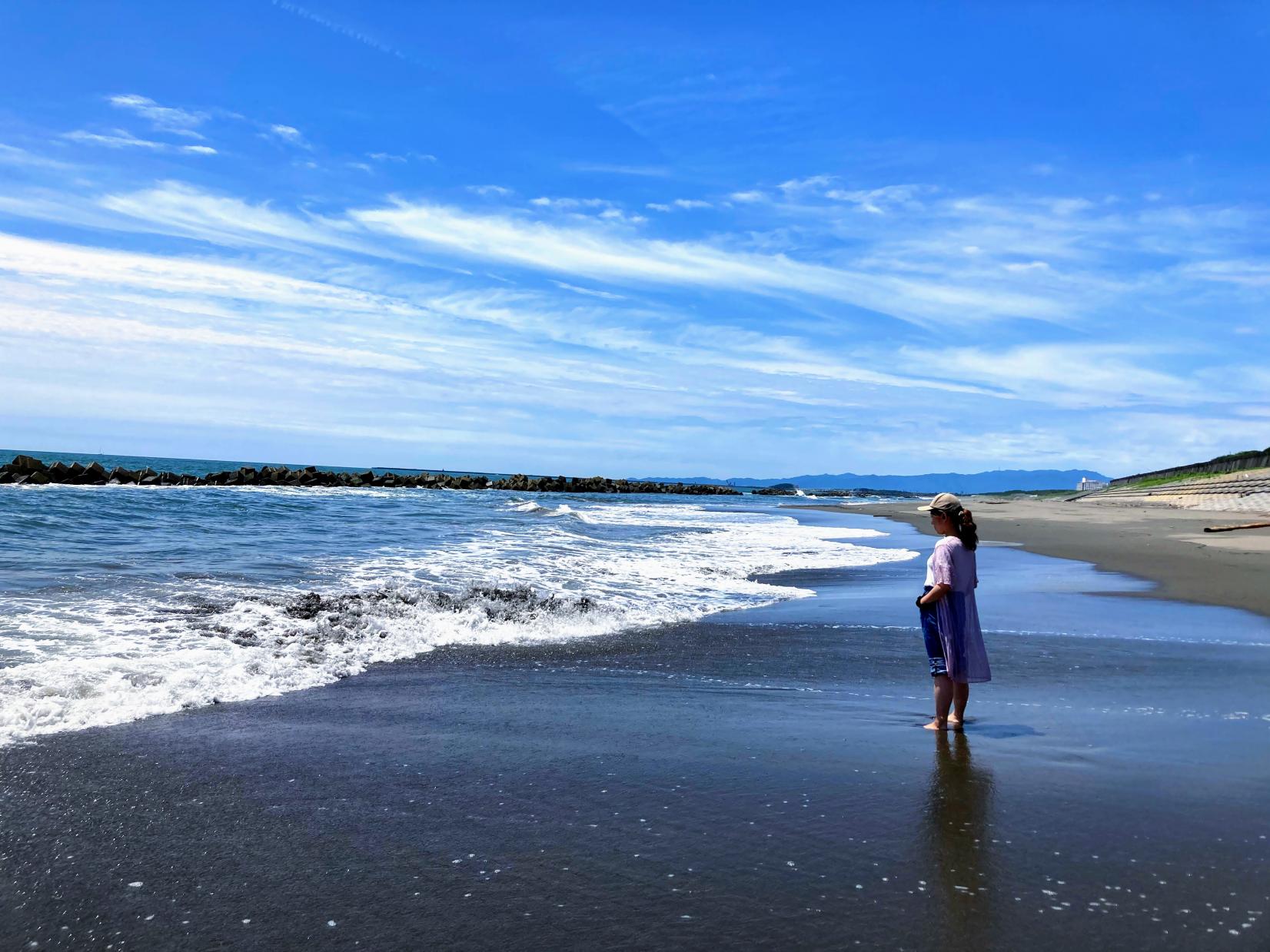 The beach is located behind the Seagaia Resort, one of Miyazaki's most famous hotels.
This is the main destination of this model course, and I'm not exaggerating! From the promenade, a little south of Luxze Hitotsuba along the park road, go through the pine forest and then through a tunnel leading under the over-road. You will be greeted by the vast ocean spread out before you! The sprawling unobstructed ocean view is the most relaxing thing ever. The best thing about this spot is not only the view! What's more, there are hardly any people here during the week or on the weekends, so you can have this spectacular view all to yourself! You can relax, go down to the beach and play, or just enjoy your time with the beautiful scenery free from the stress of strangers' eyes!
This is my favorite spot. I almost didn't want to tell anyone about this special place, but I do want more people to see and be moved by this spectacular scenery……. So, let's keep it a secret between us.
*Swimming is prohibited in this area. Please follow the rules and be safe when accessing this area.
Around 45min by bike
Miyazaki Station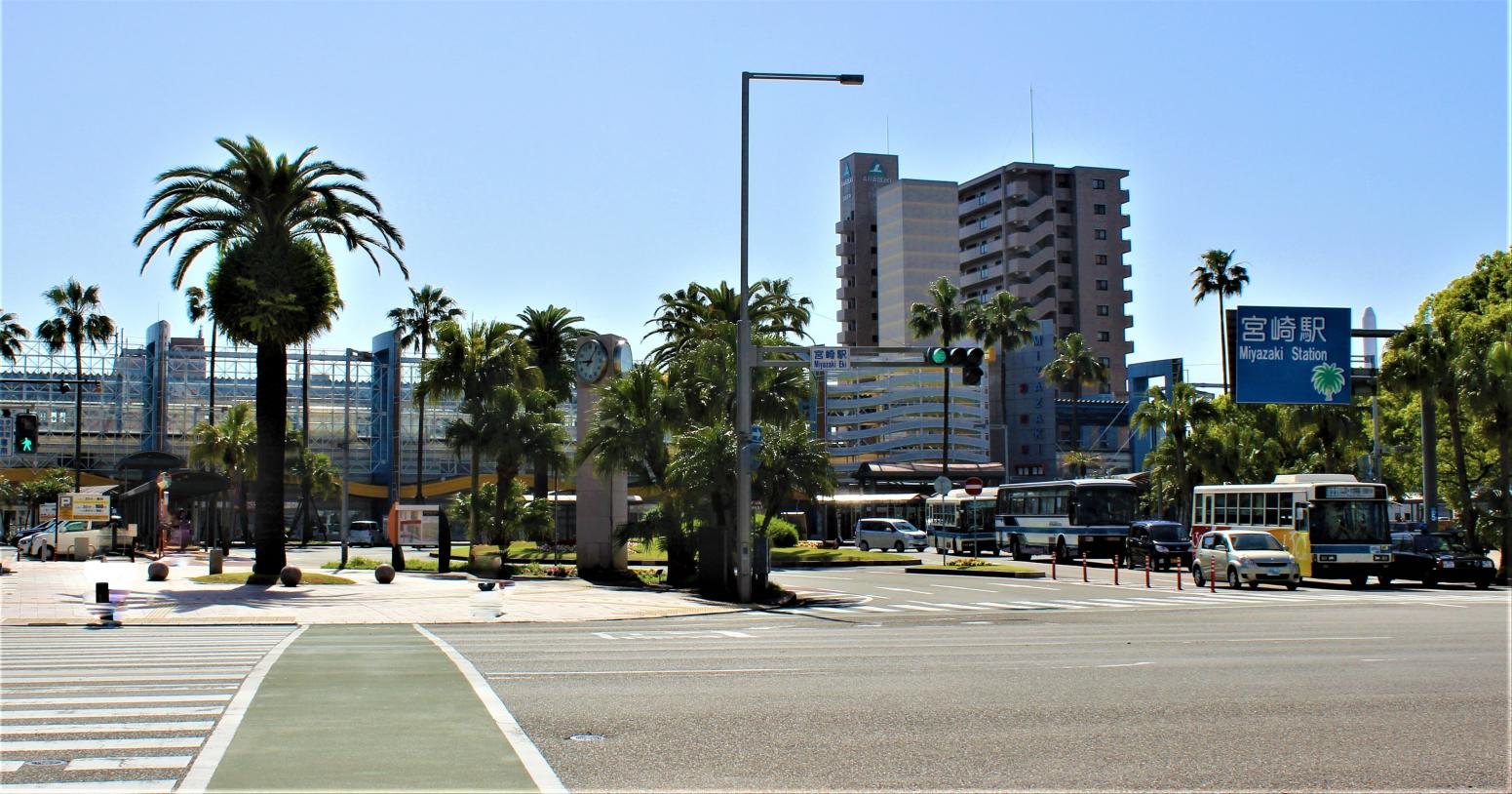 Return the bicycle and call it a day. Please return the bicycle to the Tourist Information Center by 6 p.m.
GOAL
Google Map may not be displayed properly if the maximum daily data usage is reached.
People who viewed this page also viewed these pages.