Drive Along the Coast! Tropical Resort Sightseeing Tour Course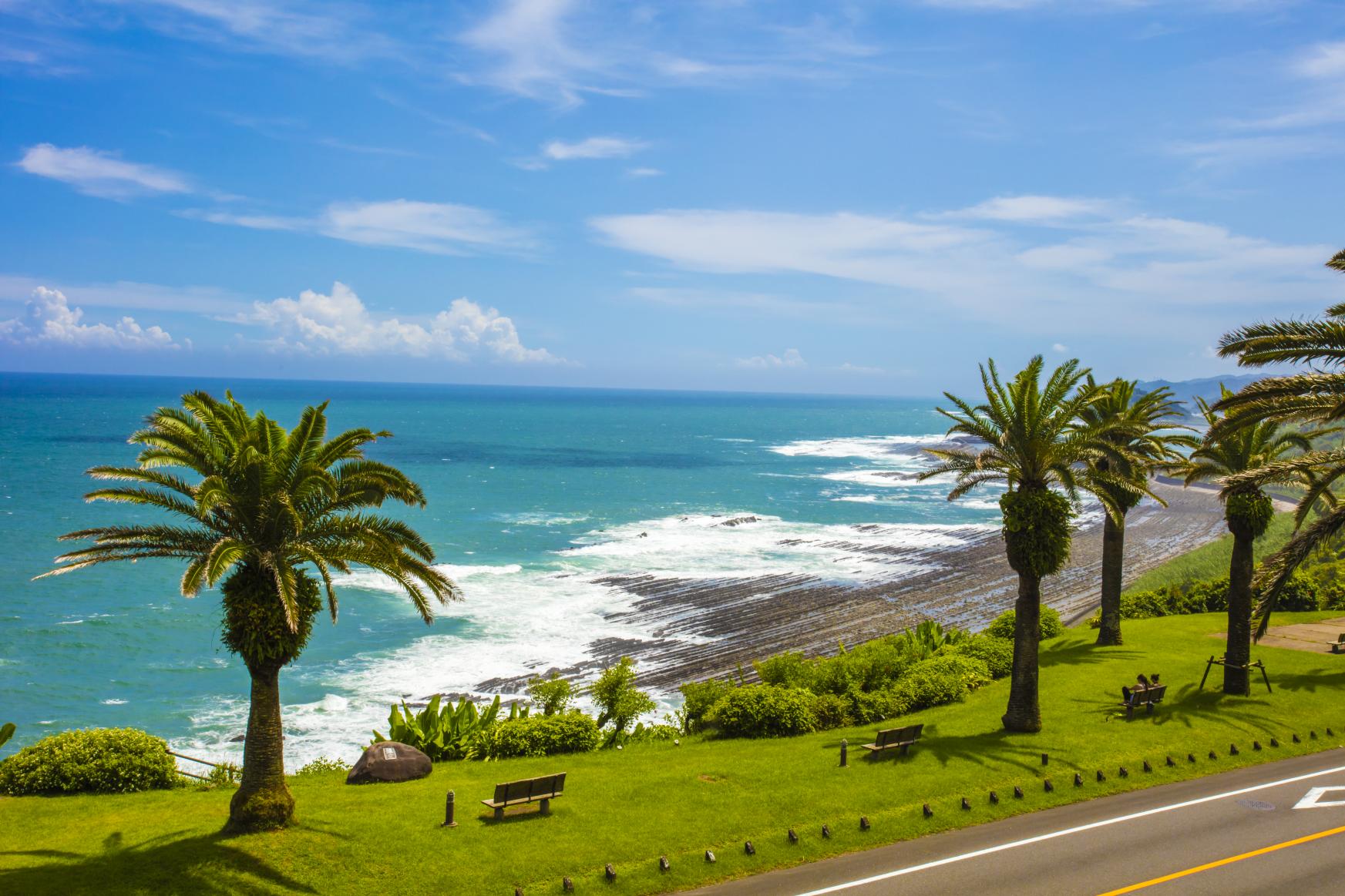 Is this really Japan? Drive along the Nichinan Coast that has a blue sky and vast sea characteristic of a topical resort. This is a sightseeing course we recommend you go around on car or motorcycle.
Suggested Time:About a 6-hour
Main modes of transportation:Drive
START
Aoshima
Mysterious island surrounded by beautiful natural scenery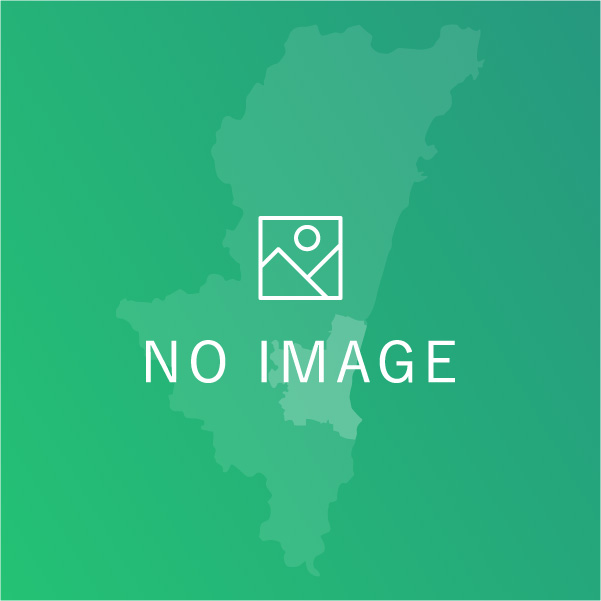 Aoshima is a small island with a circumference of about 1.5 km. Aoshima Shrine is located in the center of the island. The strange wavelike rocks that surround the island are the highlight here. They look like giant washboards, so they are called "Washboards of Demons." They have been designated national natural monuments. More than 200 types of plant (e.g., subtropical plants) grow on the island.
About a 10min drive
Horikiri Pass
An old road used even by those in a hurry! A superb view that suddenly appears!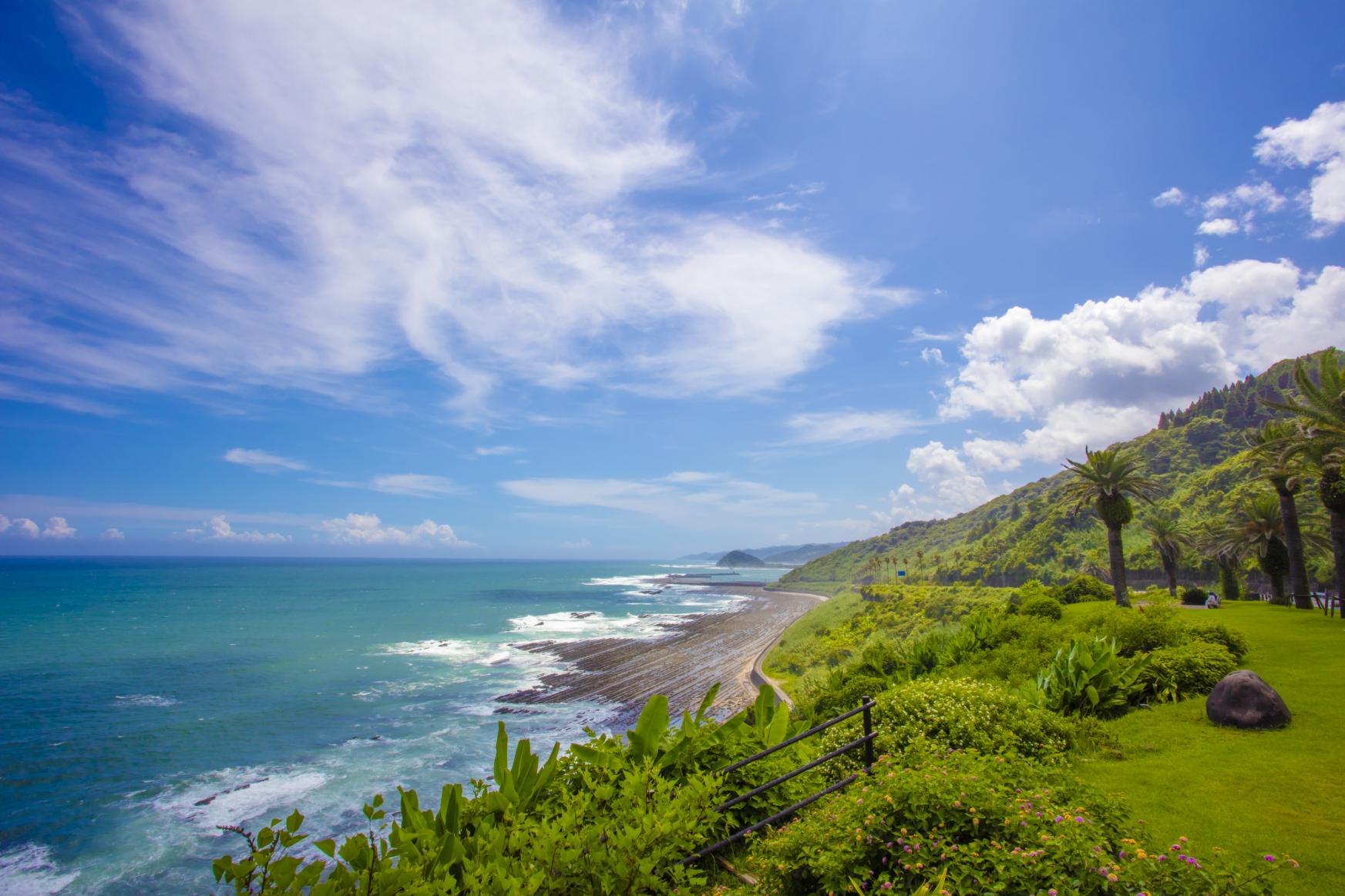 Horikiri Pass allows you to see a superb view to the extent it is said even locals use it if heading to Nichinan despite the fact it is an old road and that a new bypass is available. You must see this ocean that suddenly extends out in front of your eyes.
About a 3min drive
Miyazakimichinoeki-Phoenix
Enjoy soft serve ice cream in a leading spot to see a wonderful view of the Nichinan Coast!
There is an observation deck overlooking the Pacific Ocean here. Mangoes, hyuganatsu citrus and Angelic keiskei herbs! Shrimp! The must-eat food here is the specialty soft serve ice cream with a milk flavor!
About a 40min drive
Lunch
Skipjack tuna, Pacific bluefin tuna and spiny lobster! Lunch in Nichinan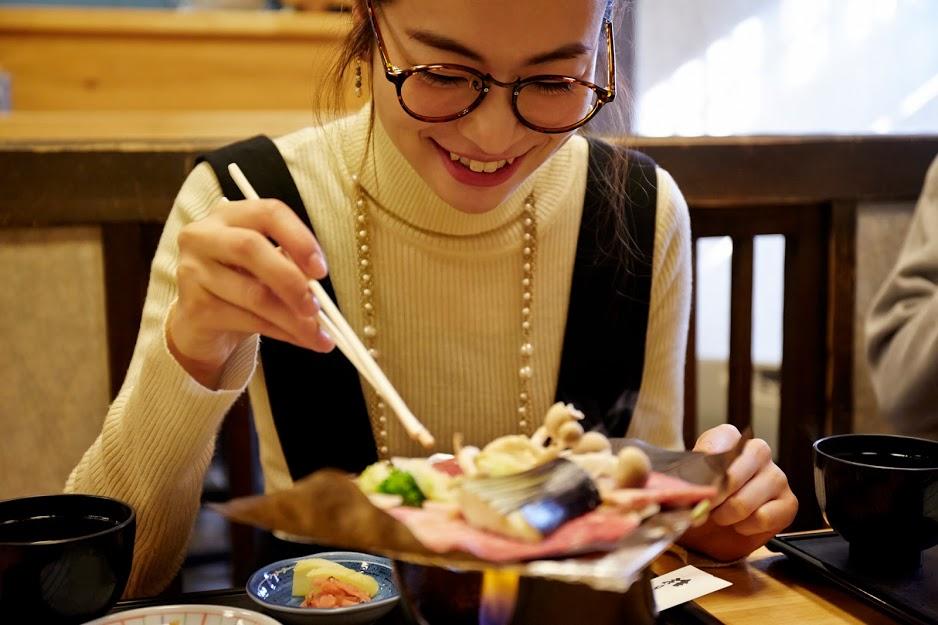 Take a break with marine products caught in the Sea of Hyuga and local cuisine.
About a 10min drive
Obi Castle
A castle town where the old townscape of Japan remains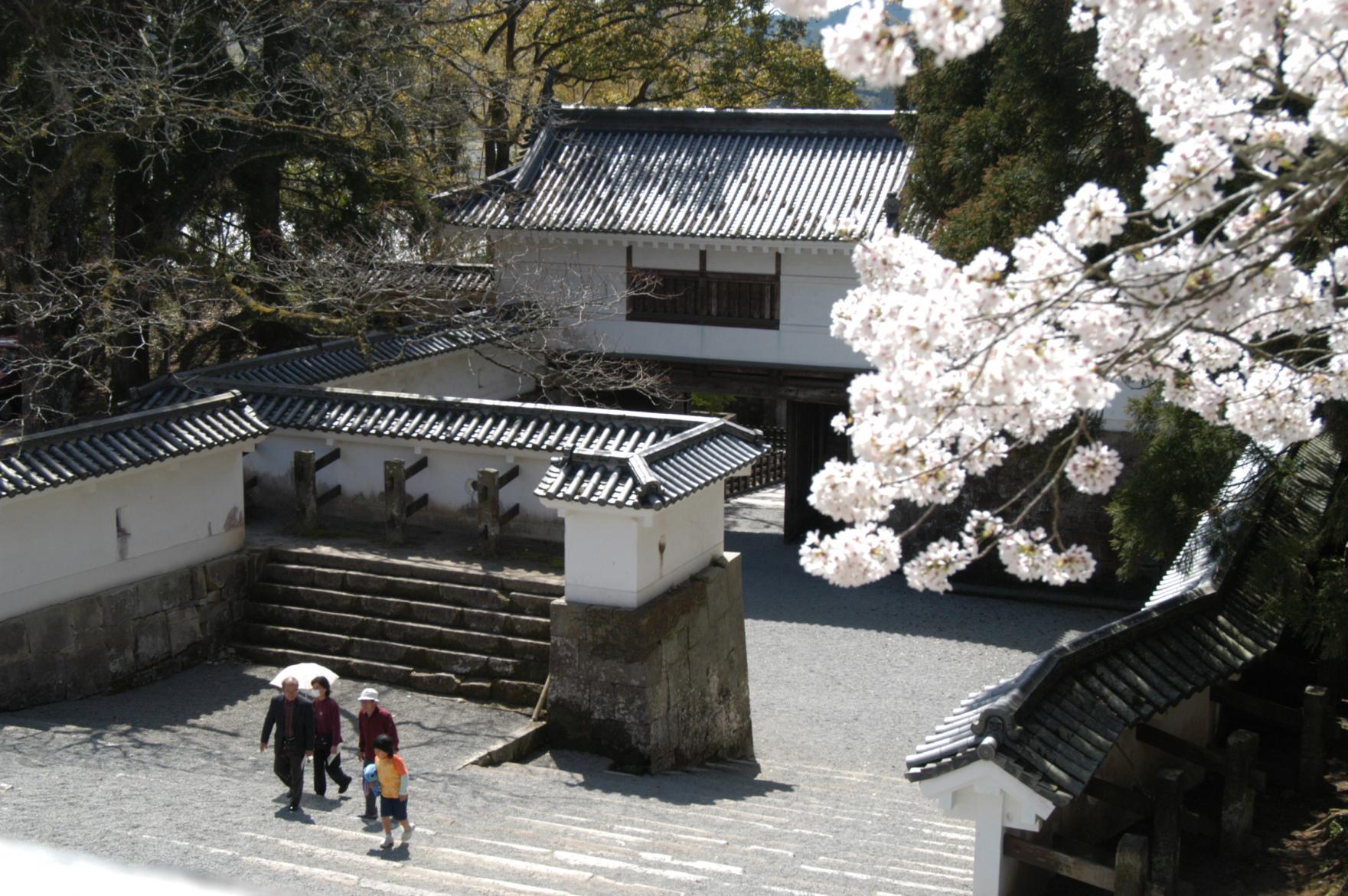 Obi is a castle town that flourished under the rule of the Ito Clan (descendants of the influential Fujiwara Clan) over 280 years from around the 16th century. Many splendid gated samurai residences surrounded by stone walls and mortar fences can still be found here. These provide a reminder of the days when samurai were present. It is known as a famous spot for cherry blossoms in the spring. We recommend talking a walk here in this period.
Show Details

| | |
| --- | --- |
| Address | 889-2535 宮崎県日南市飫肥4丁目 |
| Telephone Number | 0987-25-4533(飫肥城歴史資料館) |
| Open | 9:30 a.m. to 4:30 p.m. |
| Closures | December 29, 30 and 31 |
About a 30min drive
Udo Shrine
A mysterious shrine located in a cave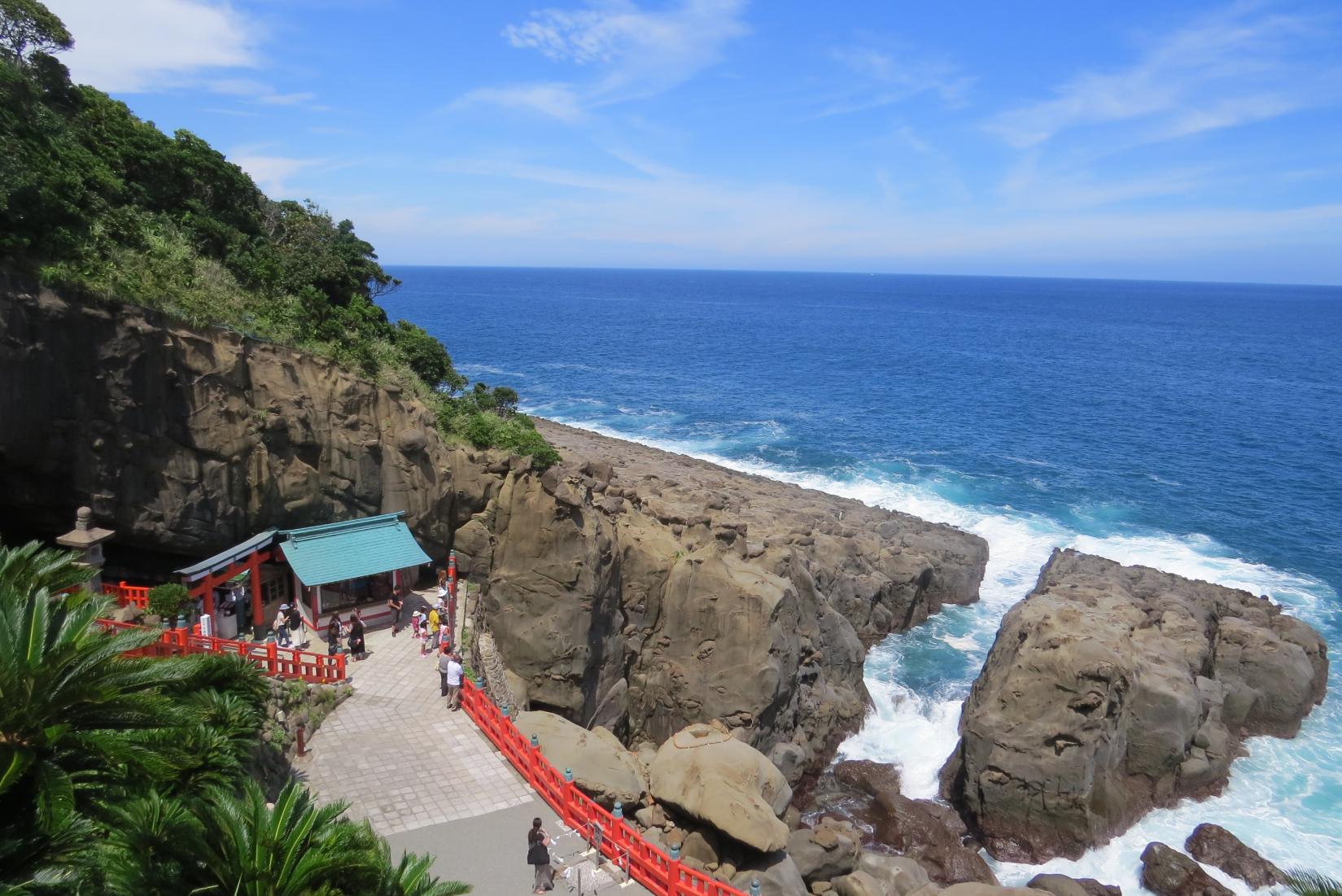 This is a shrine famous for answering prayers for safe childbirth and marriage. You can also view superb scenery overlooking the Pacific Ocean on the road leading to the main shrine building. The main shrine building is located inside a cave, so it has a mysterious atmosphere. There are statues of rabbits, the messengers of god, in places throughout the grounds of this shrine. It is said that your wishes will come true by stroking them.
Show Details

| | |
| --- | --- |
| Address | 887-0101 宮崎県日南市宮浦3232 |
| Telephone Number | 0987-29-1001 |
| Open | 6 a.m. to 7 p.m. (7 a.m. to 6 p.m. from October to March) |
| Closures | None |
About a 10min drive
Sun Messe Nichinan
A park where you can see moai statues and beautiful scenery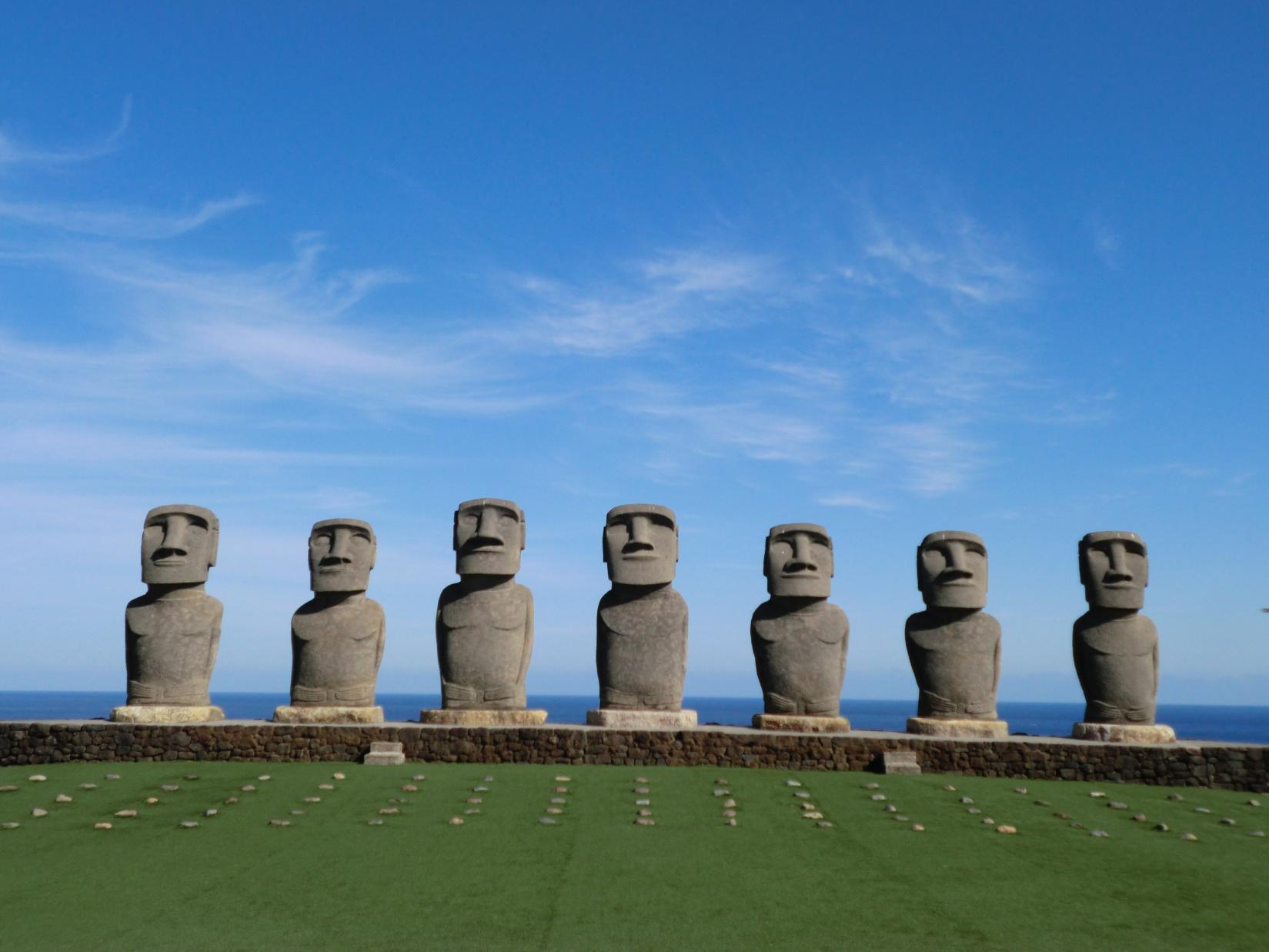 This is a park symbolized by seven moai statues restored with permission from Easter Island - a unique sight in the world. The sight of the moai statues lined up against a background of the blue sky and the majestic Pacific Ocean is stunning. You can see an insect exhibition that is rare in the world, UNESCO World Heritage exhibition panels and artworks (e.g., drawings of butterflies on the ground) in the park. There are also shops and restaurants, so you can taste local foods.
Show Details

| | |
| --- | --- |
| Address | 887-0101 宮崎県日南市宮浦2650 |
| Telephone Number | 0987-29-1900 |
| Open | 9:30 a.m. to 5 p.m. |
| Closures | Every Wednesday (Open for the New Year's holiday period, Golden Week holidays in early May, the obon holidays in August and public holidays): Please check the website for details |
About a 60min drive
Stay
Stay in the area around Miyazaki Station and the area around Nishitachi!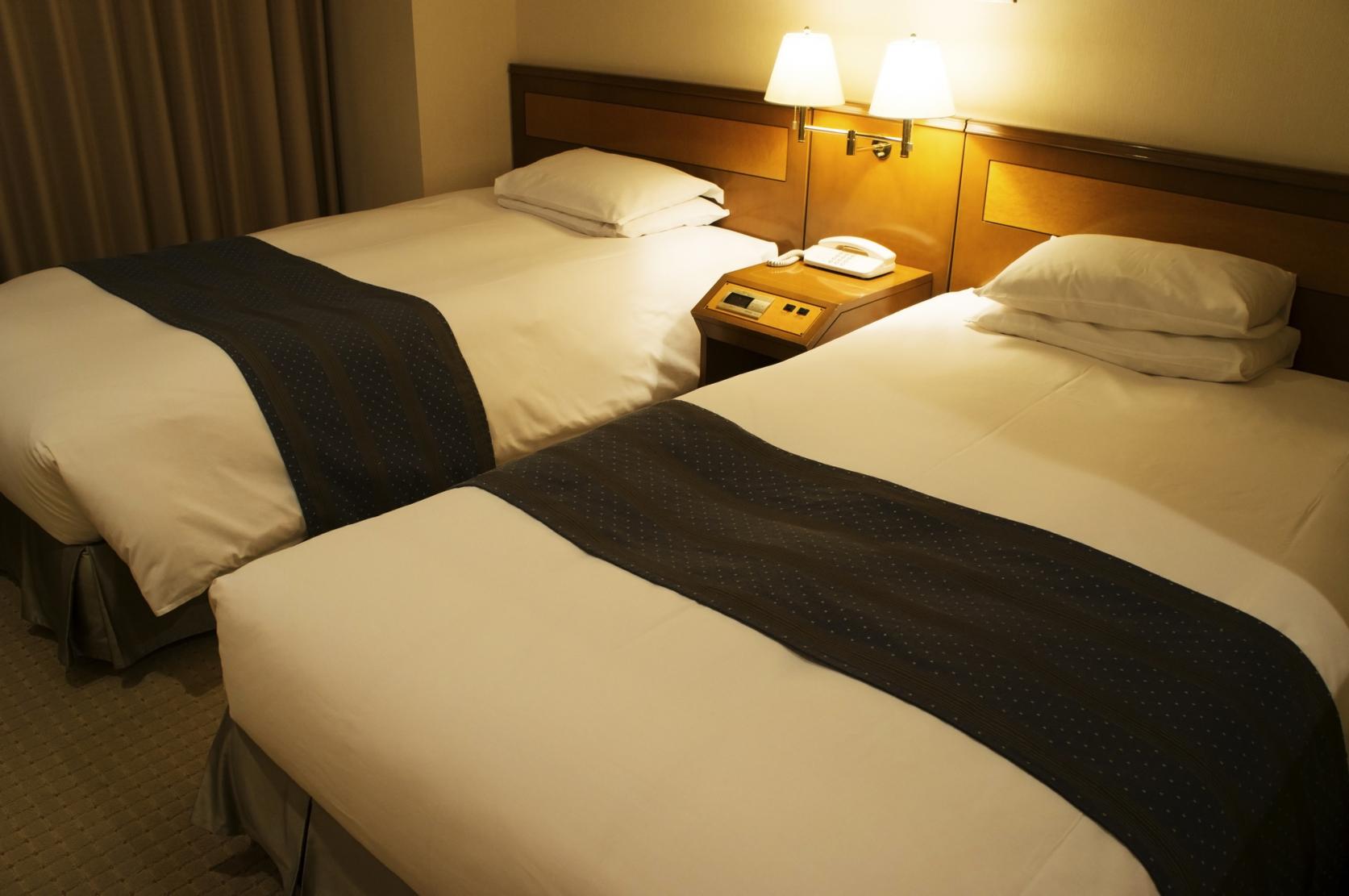 We recommend you stay in the area around Miyazaki Station where transportation is convenient and the area around the Nishitachi which is the largest entertainment district in Miyazaki.
GOAL
Google Map may not be displayed properly if the maximum daily data usage is reached.
People who viewed this page also viewed these pages.