From Oita to Miyazaki! From Hot Spring to Hot Spring! Visit the Scenic Spots of Miyazaki While Traveling Southward in Kyushu
Travel southward from Beppu Onsen in Oita while heading for Aoshima Onsen in Miyazaki. Visit photogenic scenic spots while you have fun driving.
Suggested Time:3 days / 2 nights
Main modes of transportation:Drive
START
Oita Airport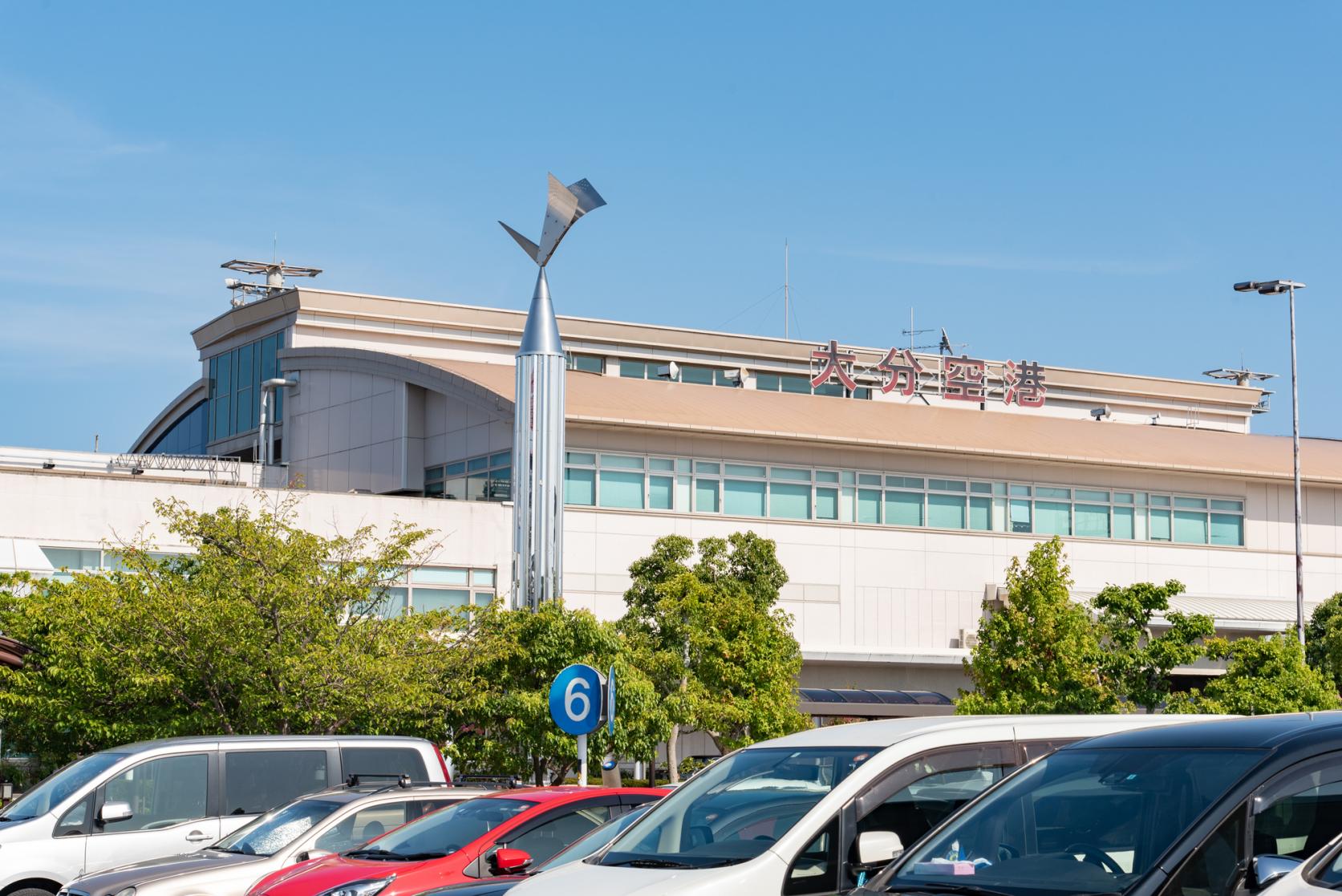 About a 50min drive
Stay in Beppu Onsen
Number one in Japan for the number of hot spring sources and output!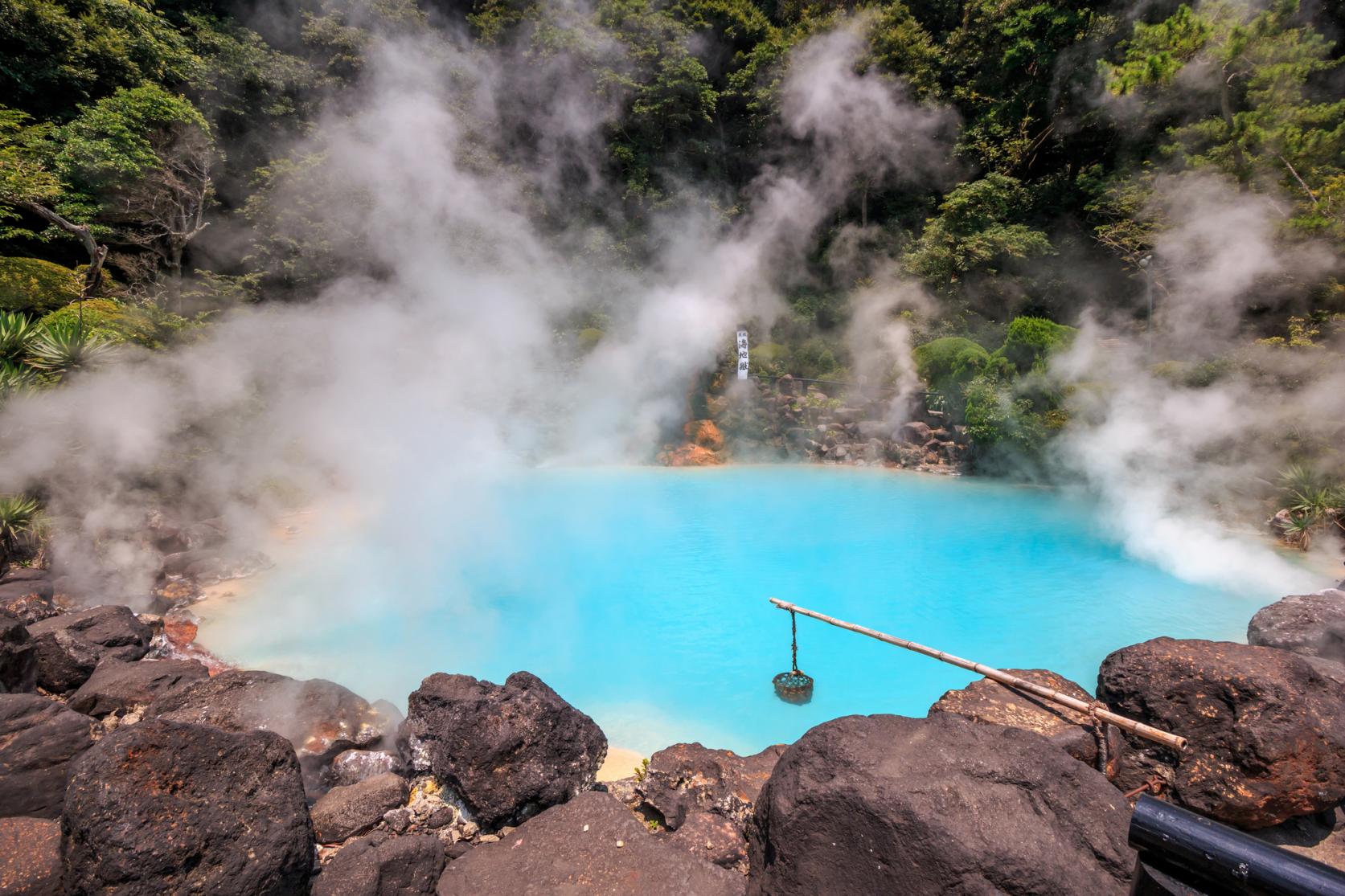 In addition to soothing yourself by soaking in a hot spring in Beppu, there are various other ways to enjoy yourself - such as visiting steam baths and visiting sources of hot springs with water gushing out of them called "jigoku."
About a 120min drive
Mt. Atago Observatory
If this "sacred place for encounters" is sunny, you can even see Shikoku!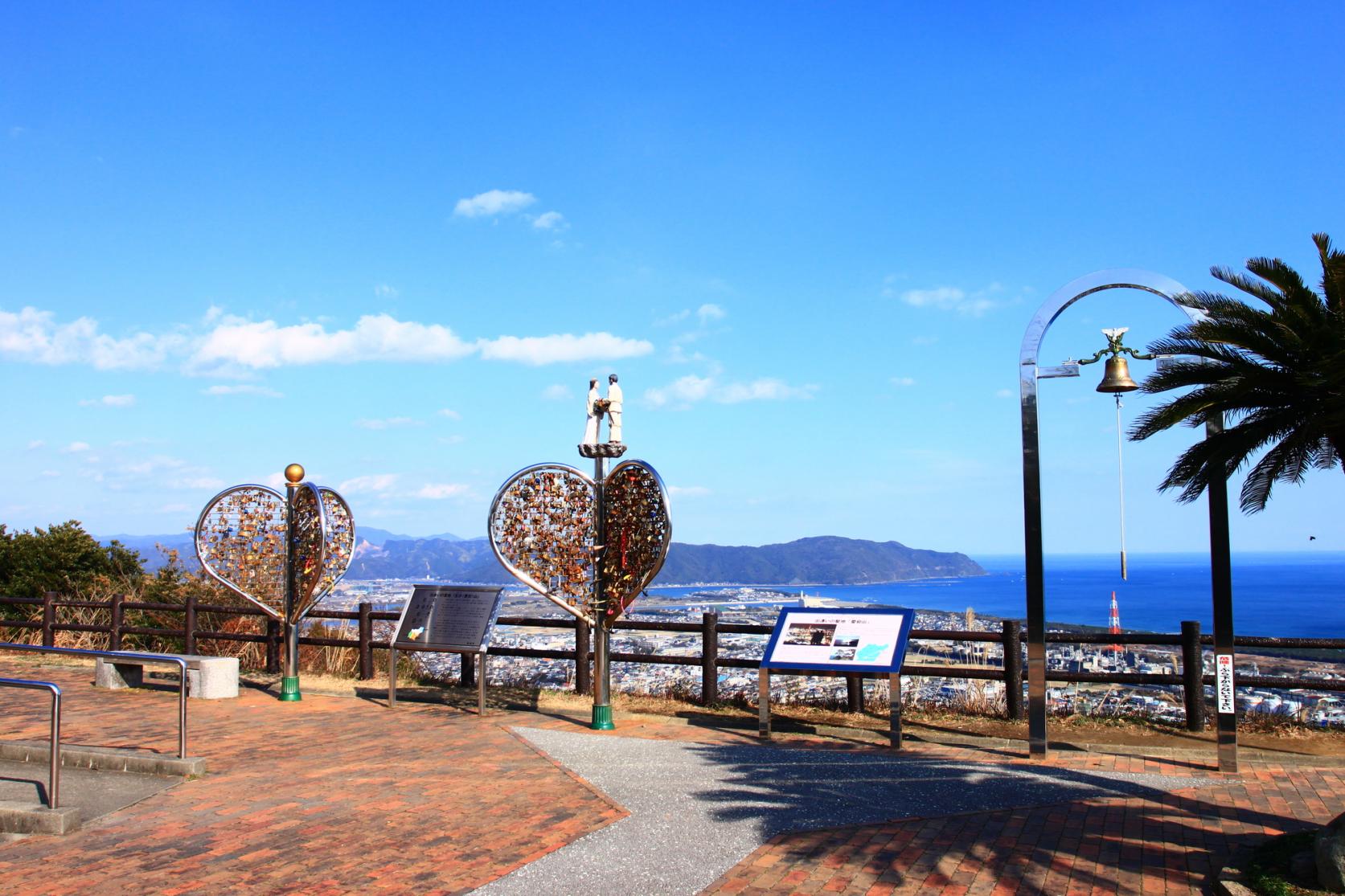 This is an observatory on Mt Atago which stands to the south of the streets of Nobeoka in Miyazaki Prefecture. It is also famous as a night view spot. There is an "encounters bell" that people ring together with their sweethearts and a monument on which people attach padlocks to pledge their love to each other.
About a 40min drive
Cruz Sea
Will your wish come true when you visit? A sea with a cross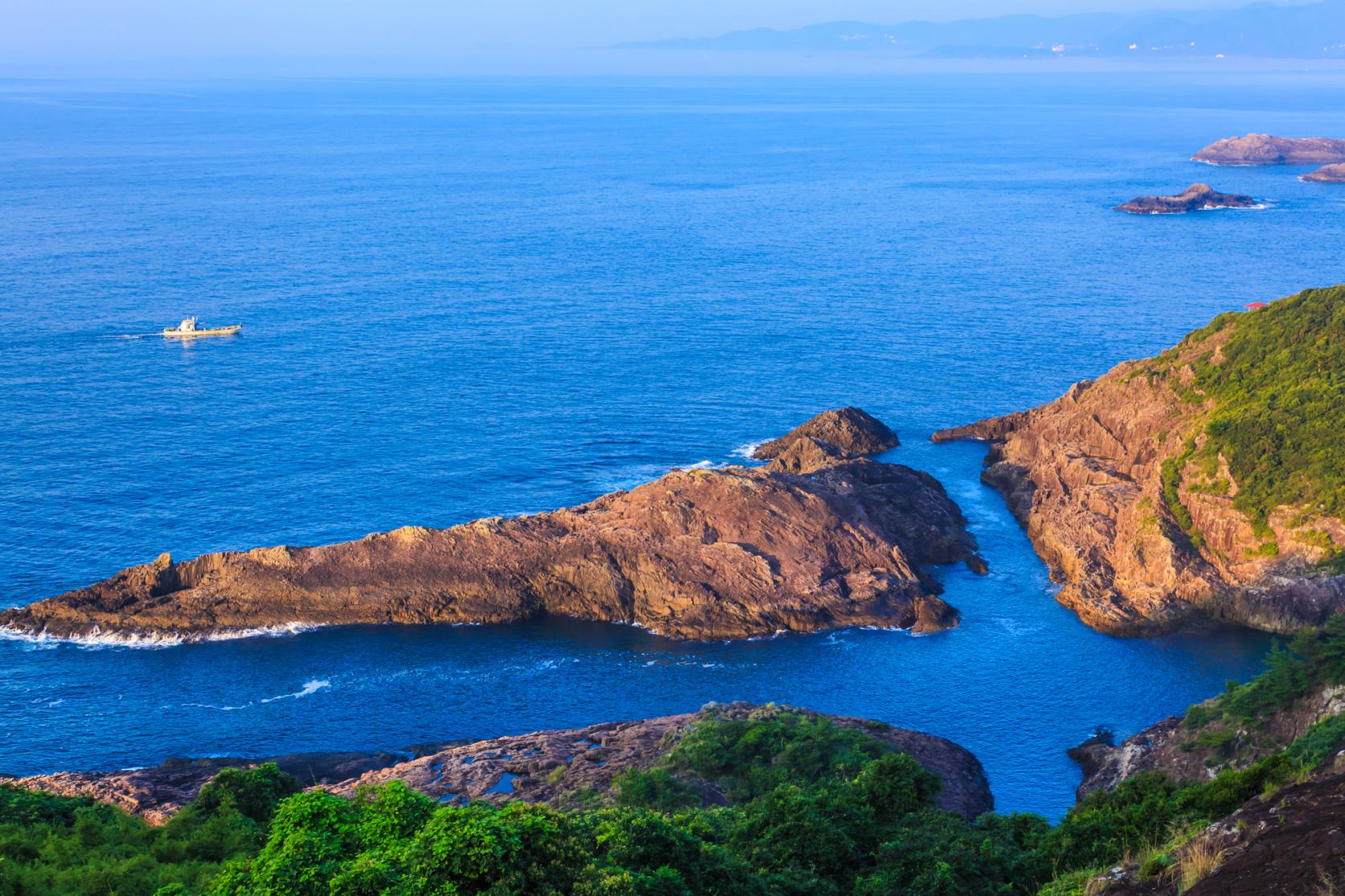 This is a scenic spot called the Cruz Sea. The reason for that is its reef cut up by the erosion of the sea to look like a cross. The erosion also looks like the Japanese kanji character to express a wish becoming true. Therefore, it is said to be a sea where your wishes will come true.
About a 5min drive
Umagase
Japan's number one sheer precipice! A superb view that will make you freeze from fear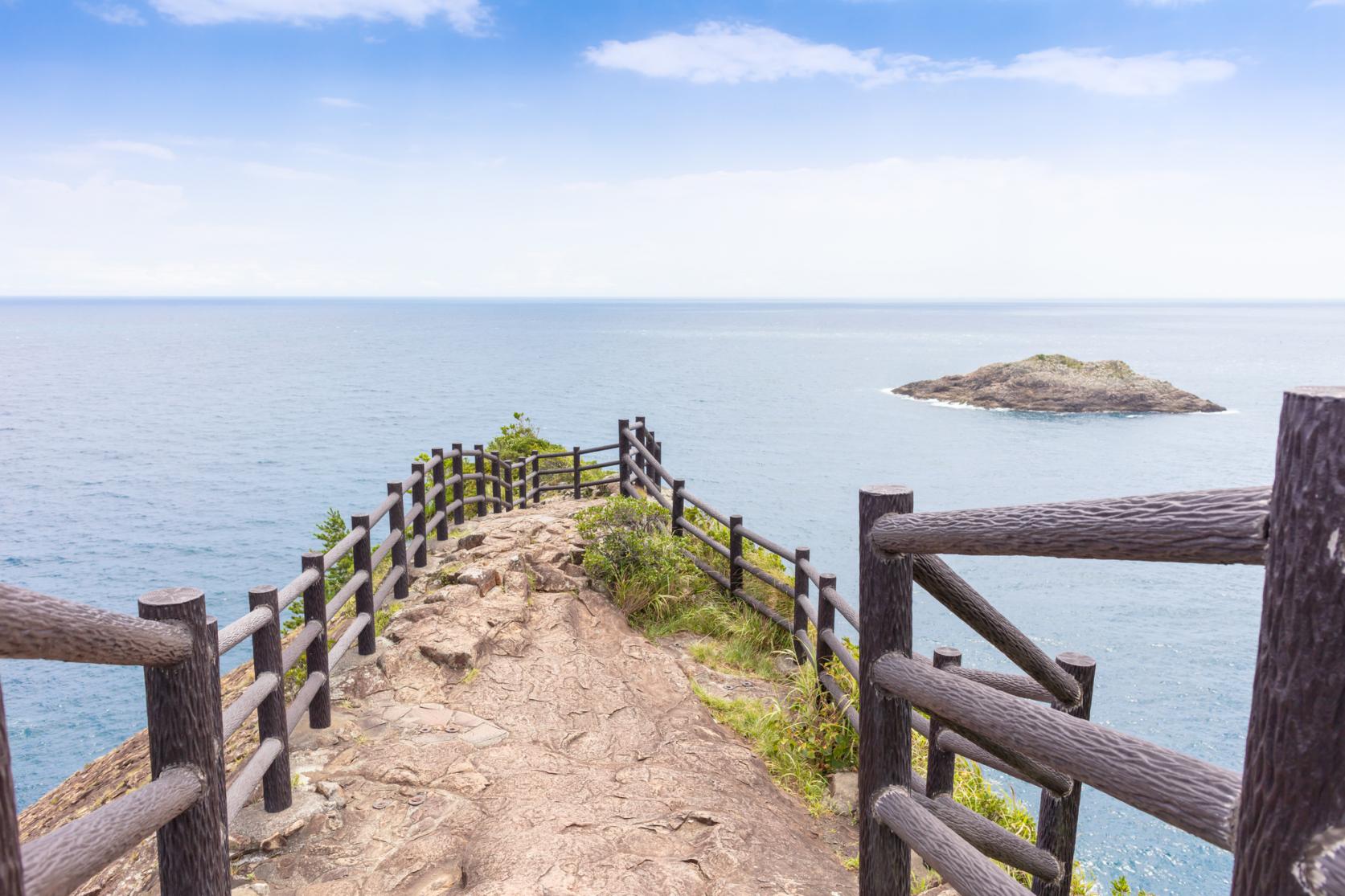 This sheer precipice is called Umagase (Back of a Horse) because the narrow rockface looks like the back of a horse. It is the number one sheer precipice in Japan with a height of 70 m. Visit this superb view of nature that will give you a thrill from its scariness.
About a 20min drive
Lunch
Seafood lunch in the port city of Hyuga!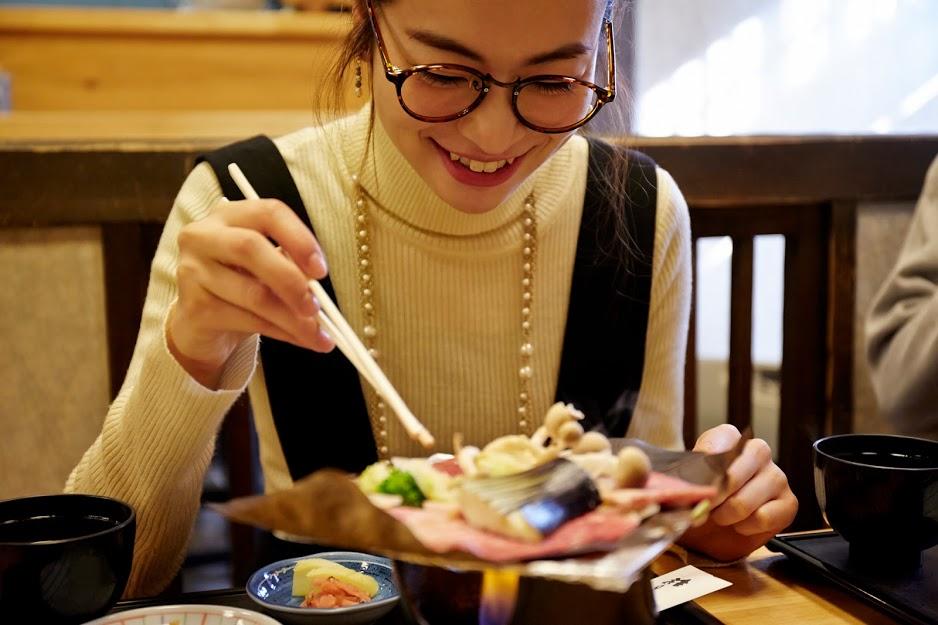 Enjoy lunchtime in Hyuga. Eat seafood such as skipjack tuna and Pacific bluefin tuna caught in the Sea of Hyuga! Common orient clam dishes are also famous.
About a 70min drive
Café Time
Take a break in a stylish café near the Hitotsuba Coast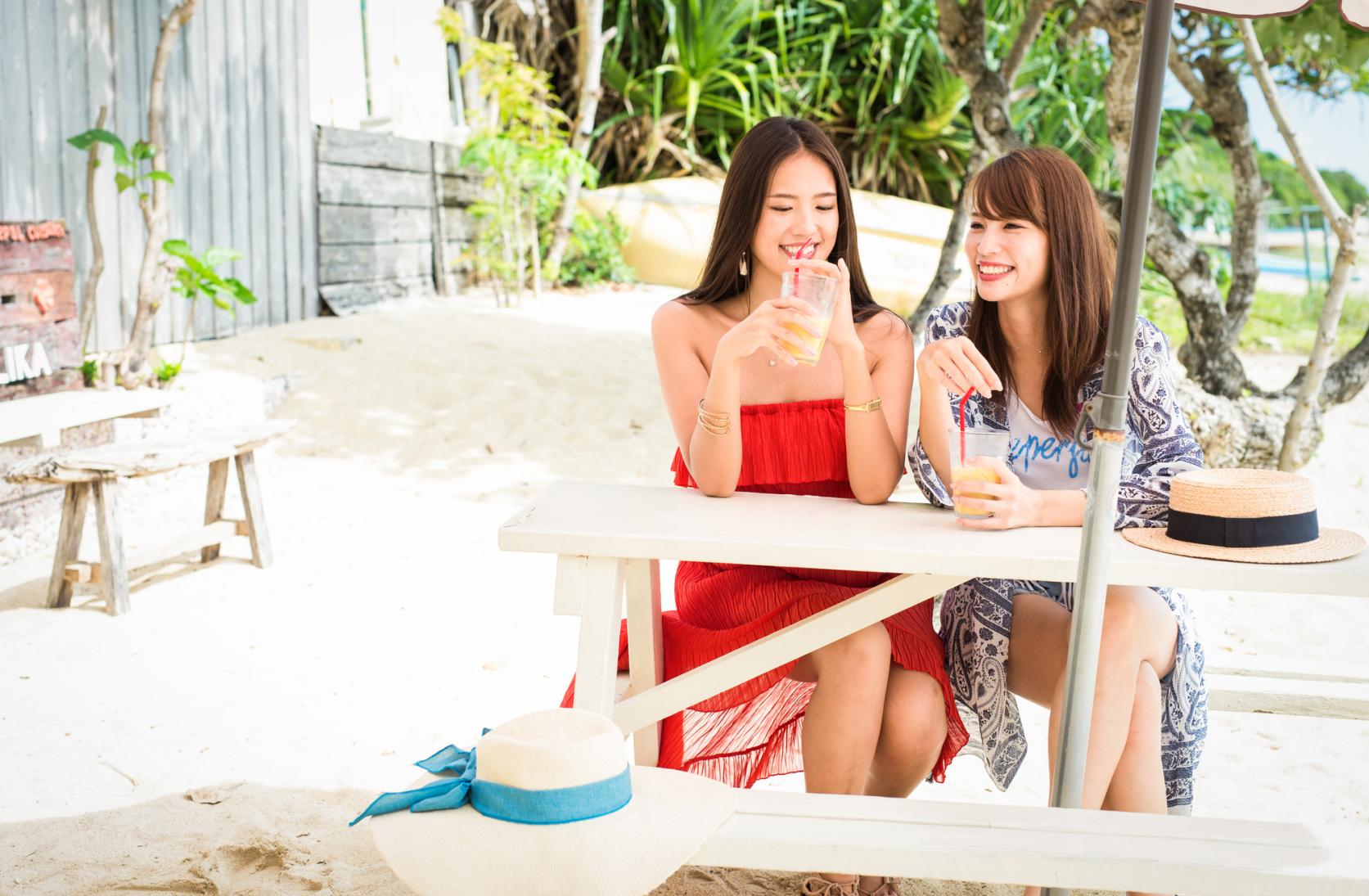 Enjoy teatime while feeling the salty sea breeze on your cheeks in a stylish café that looks like an overseas resort.
About a 30min drive
Aoshima
Mysterious island surrounded by beautiful natural scenery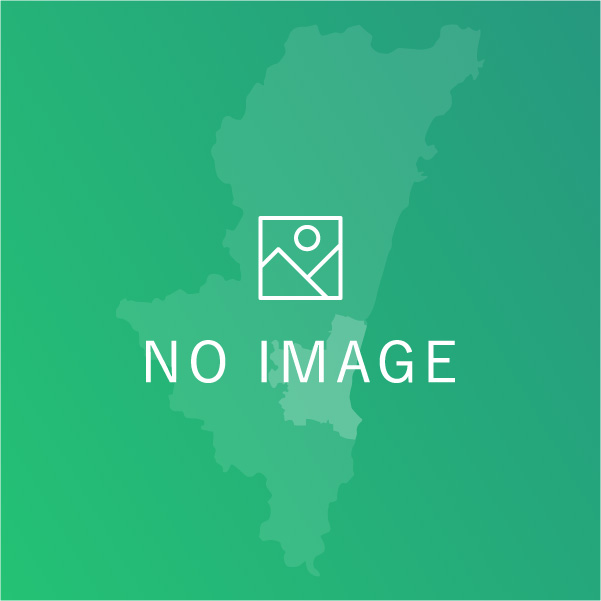 Aoshima is a small island with a circumference of about 1.5 km. Aoshima Shrine is located in the center of the island. The strange wavelike rocks that surround the island are the highlight here. They look like giant washboards, so they are called "Washboards of Demons." They have been designated national natural monuments. More than 200 types of plant (e.g., subtropical plants) grow on the island.
Stay in Aoshima Onsen
Stay in a facility where professional athletes may also have stayed! Sooth your tiredness with a hot spring that has a wonderful view of the sea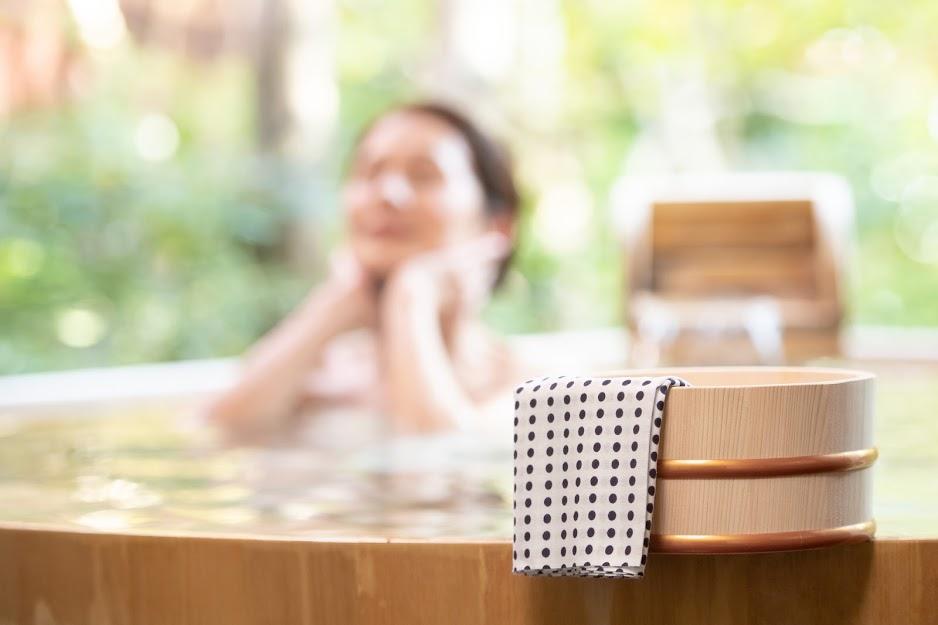 The accommodation facilities around Aoshima Onsen are also used as bases for various sports camps both professional and amateur. You can enjoy a hot spring while taking in the wonderful views of the Sea of Hyuga and the Devil's Washboard.
GOAL
Google Map may not be displayed properly if the maximum daily data usage is reached.
People who viewed this page also viewed these pages.