Fully Enjoy the City of Miyazaki! Time-honored and Classic Course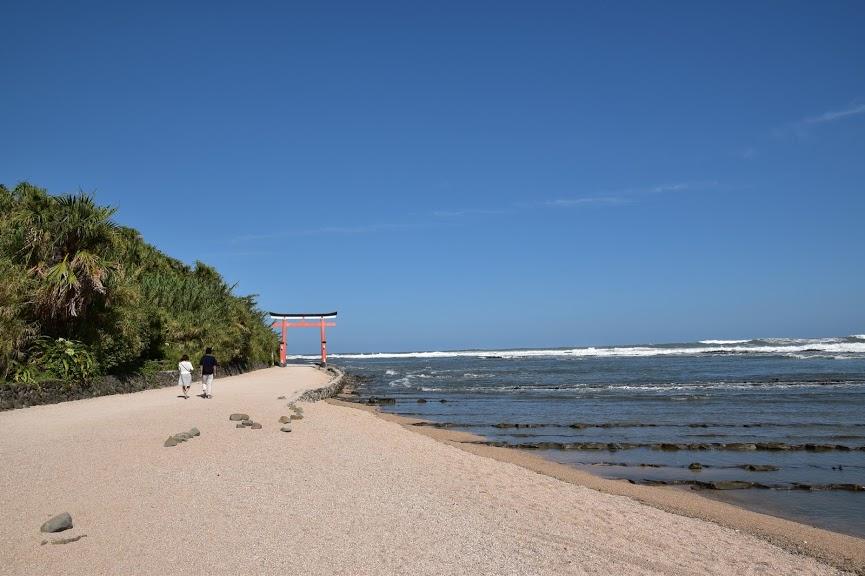 This popular course allows you to fully enjoy the leading sightseeing spots and foods of Miyazaki. You can also have fun at popular night spots if you stay overnight in the city
Suggested Time:About a 8-hour
Main modes of transportation:Drive・Walk
START
Miyazaki Airport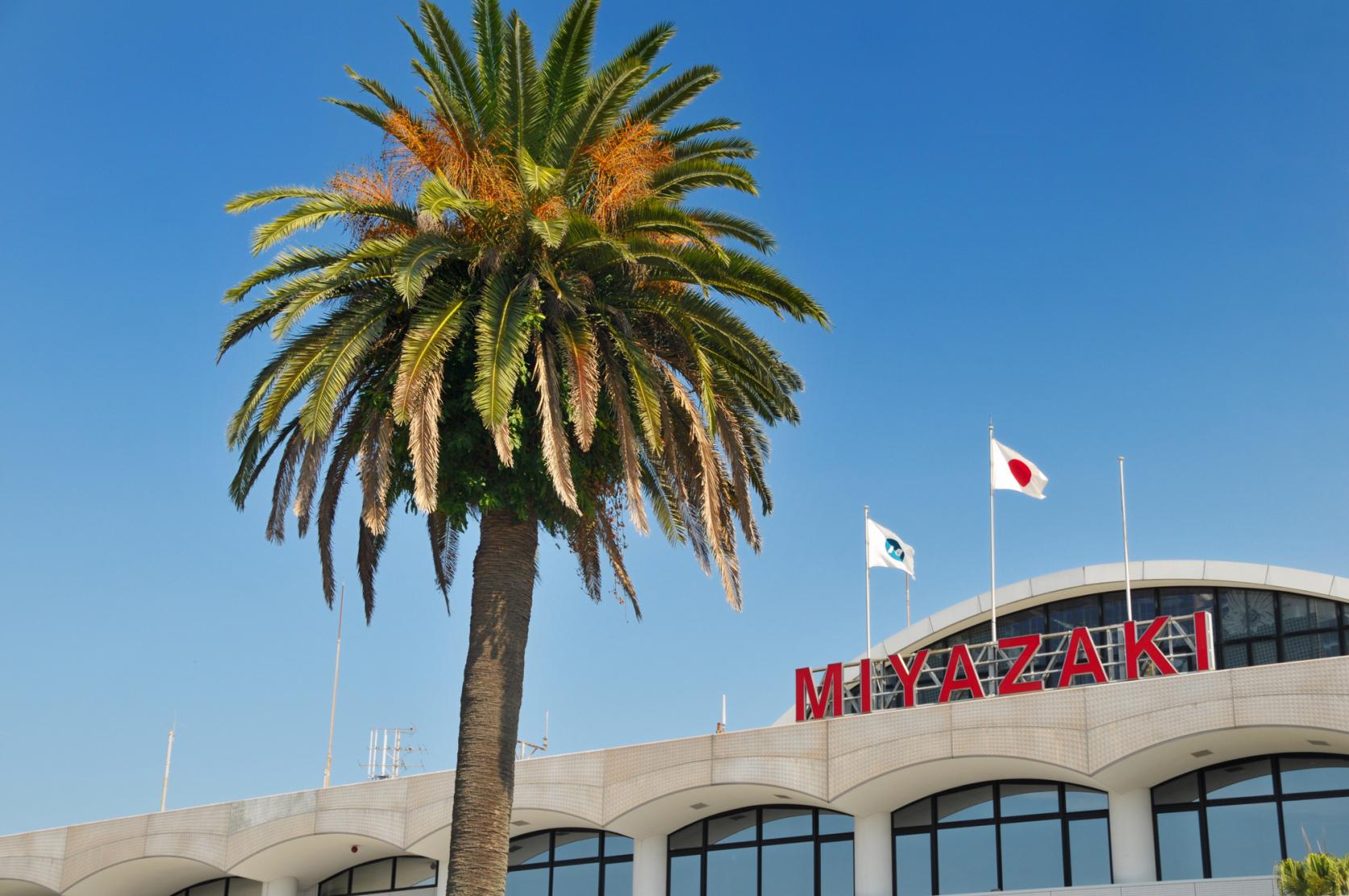 The airport and Miyazaki station are linked by the airport line and Nippo-honsen line, making access a breeze! The airport station can be accessed directly from the airport, a 150m, 1 minute walk. Depending on the train line and train schedule, the amount of time required to reach your destination can change. We recommend that you check the airport access information page and plan according to your trip in advance.
*Access information from Miyazaki bougainvillea airport can be found here (bus, train, taxi, etc)
➡https://www.miyazaki-airport.co.jp/access
*Information on luggage free travel can be found here (Luggage storage, rental Wi-Fi, luggage free tourism)
➡https://www.miyazaki-city.tourism.or.jp/feature/miyazaki_airport


15min train ride
Miyazaki station: A convenient tourist information center within Miyazaki station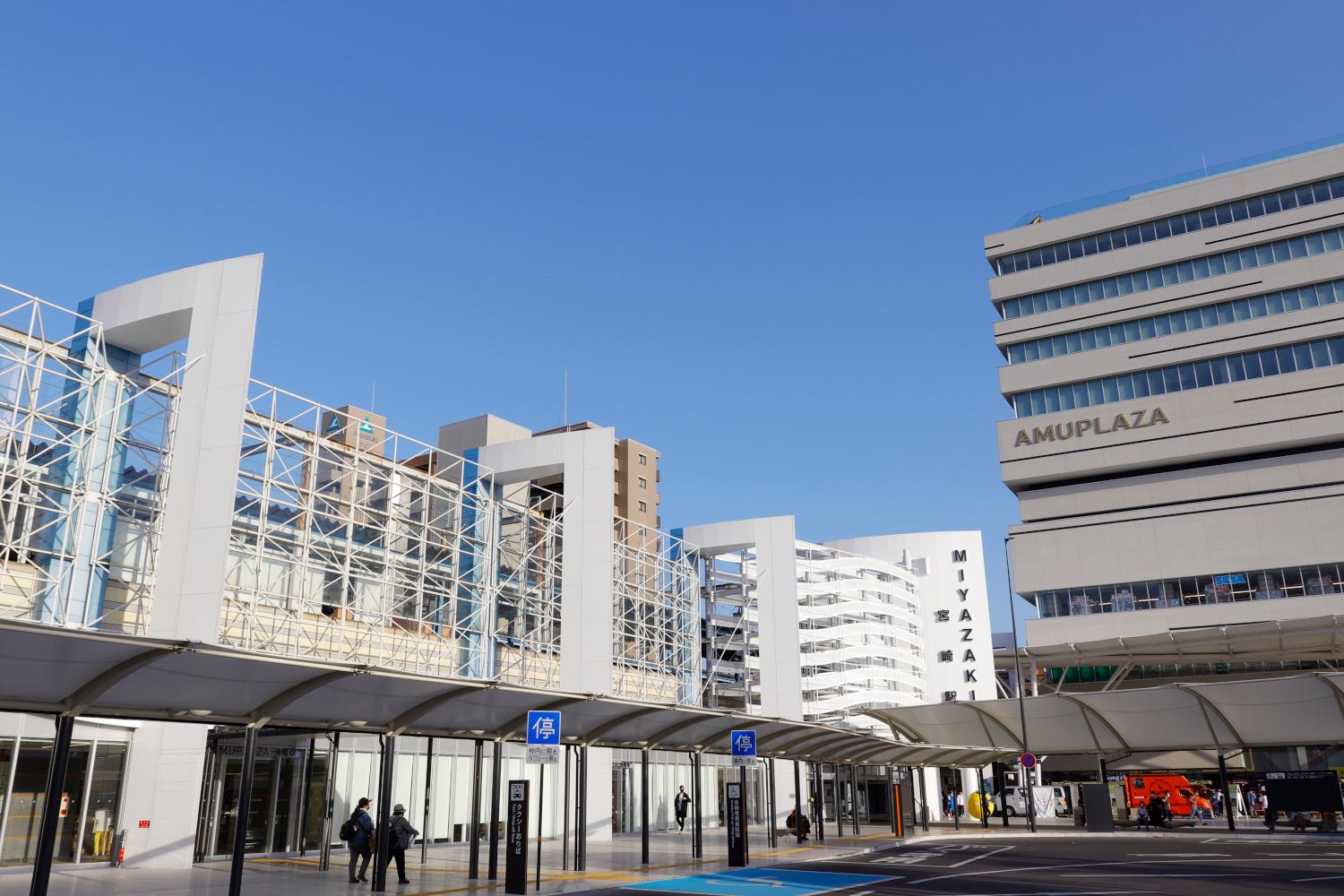 Still too early to check into your hotel? Looking to do some sightseeing before checking in using the JR line? The Miyazaki city tourist information center has plenty of information and advice, such as access information, recommended scenic locations, activities, and much more depending on your travel needs. They also offer convenient services such as Wi-Fi rental, luggage storage, bus ticket bookings and more.
*Miyazaki city tourist information center information can be found here
➡https://www.miyazaki-city.tourism.or.jp/spot/10051


About a 1min walk
Lunch: The original lettuce roll sushi restaurant, Sushi restaurant Ippei
Fried chicken with vinegar and tartar sauce: a dish that originated in Miyazaki!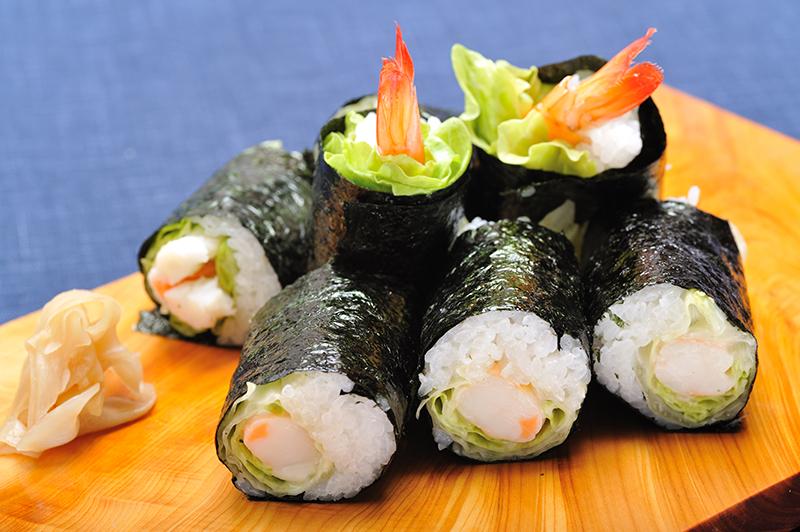 Now widely recognized as a local delicacy, the lettuce roll was first created by the original owner of the restaurant, Muraoka Shoji in 1966. It was created for the composer Hirao Masaaki who was a friend of Muraoka and over time with many improvements such as an original mayonnaise recipe, the sushi roll with lettuce and prawn became a huge success. The lettuce roll sushi paved the way for a style of sushi that is popular not only in Japan but all over the world, and has evolved into various types of rolled sushi such as salad rolls. Aside from their famous rolled sushi, they have nigiri sushi, Crab miso soup. fresh sashimi rice bowls, sushi set meals, tempura prawn set meals, and more.
Contact information
➡一平寿司:
http://www.ippei-sushi.com/
About a 30 min drive
Aoshima: a mysterious power spot
Mysterious island surrounded by beautiful natural scenery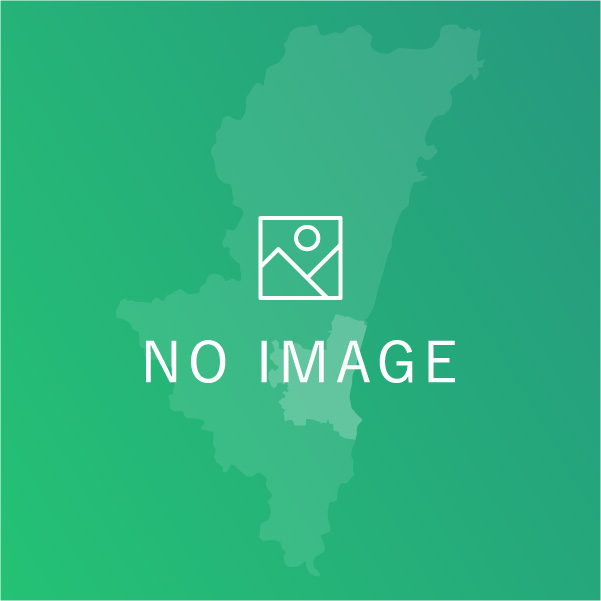 A mysterious island covered in subtropical plants, widely known as a location from Japanese mythology. It is also a popular scenic location with a bridge leading to the island that is surrounded by stunning natural rock formations carved out by the tides, stretching out from a beautiful long beach that is shaped like a bow. Aoshima shrine, located on aoshima island is a popular shrine known for bringing good fortune in marriage. You can also enjoy water activities such as SUP, body boarding and canoeing at the beach facing the island.
Contact information: Miyazaki city tourism association home page
➡
https://www.miyazaki-city.tourism.or.jp/spot/10027
About a 10min walk
Aoshima shrine: Make a wish with heart-shaped ema
A shrine known for marriage on Aoshima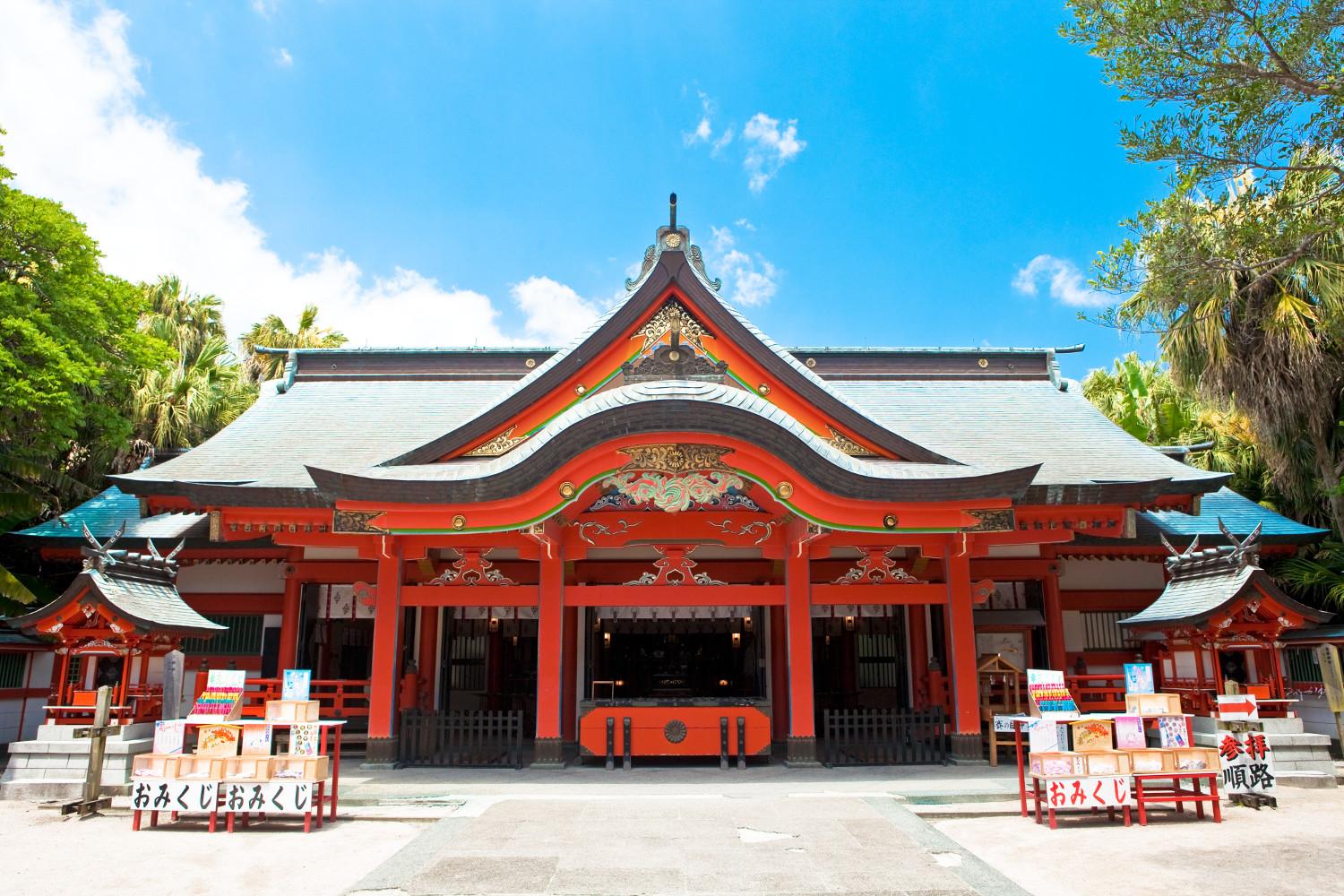 Aoshima shrine is popular among couples and women, for bringing good fortune in marriage. The reason for this is because of the deities who are worshiped here, Hoorino-mikoto (Yamasachi-hiko) and his wife Toyotamahimeno-mikoto. The two deities fell in love and spent a long period of time at an underwater palace. Upon their return to the mainland, they are said to have arrived at Aoshima island. SOmething unique for a shrine known to bring good fortune in marriage, are the heart-shaped ema that are available in 2 styles of marriage and happiness. Make your wish and head over to the tunnel of ema called Inori-no-kodo (an ancient path of wishes). They also have many different traditional seals, so check those out too!
Show Details

| | |
| --- | --- |
| Address | 889-2162 宮崎県宮崎市青島2丁目13番1号 |
| Telephone Number | 0985-65-1262 |
| Open | Visiting hours: From 6 a.m. to sunset (The time in the evening changes depending on the season) |
| Closures | None |
About a 3min walk
Devil's washboard: Scenic beauty created by nature
Incredible wavelike rocks surrounding Aoshima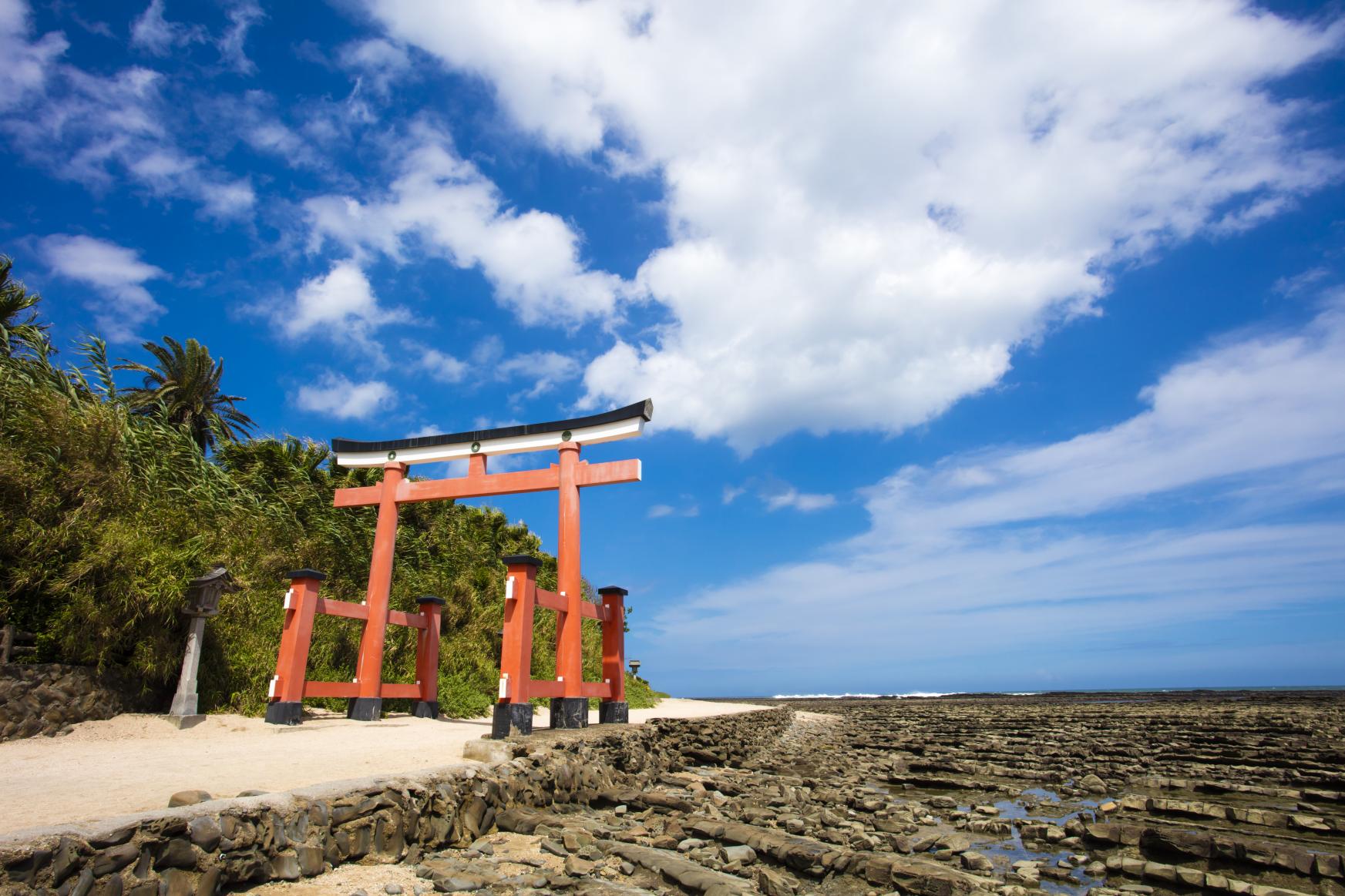 Another attraction of Aoshima is the devil's washboard. A long time ago, rocks that used to be under the surface of the ocean were uplifted due to geological changes. These rocks, which were slowly carved by the erosion of waves and seawater, became the devil's washboard as seen today. The rocks were designated as a national natural monument in 1934. You can play on the shore during the morning and evening at low tide, and enjoy a different view than when the tide is high.
About a 5min walk
Miyakoh Botanic Garden (Aoshima Prefectural Subtropical Botanic Garden): Discover subtropical plants from all around the world
Colored by gorgeous seasonal flowers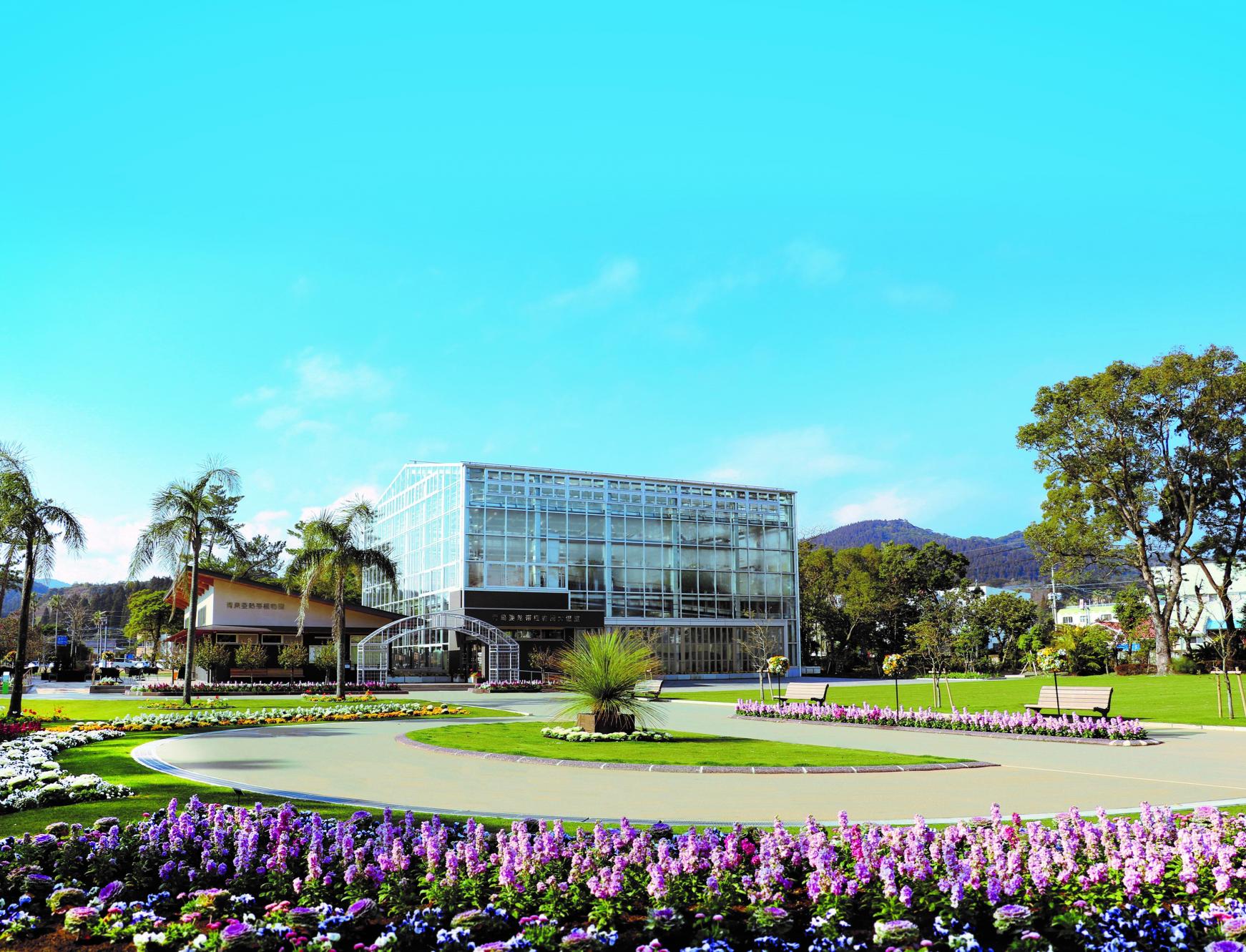 Aoshima Island is a small island with a circumference of only 1.5 km and it is the beginning of the Nichinan Coast National Park which extends down the coastline.The island is home to over 5000 plants including subtropical plants and is designated as a national natural monument. The Miyakoh Botanical Garden is a facility where you can take a closer look at these precious plants. In the outer garden, you can enjoy plants and flowers that grow wild in the Aoshima area such as fountain palms, date palms and queen palms, along with colorful tropical plants such as bougainvillea, hibiscus and much more. Cafe Palo Borracho is located within the grounds of the botanical garden, where you can enjoy Miyazaki mango smoothies, fruit juices and parfaits while enjoying the sounds of the waves.
About a 5min walk
The yellow post box of happiness: Send a message of love to your special someone!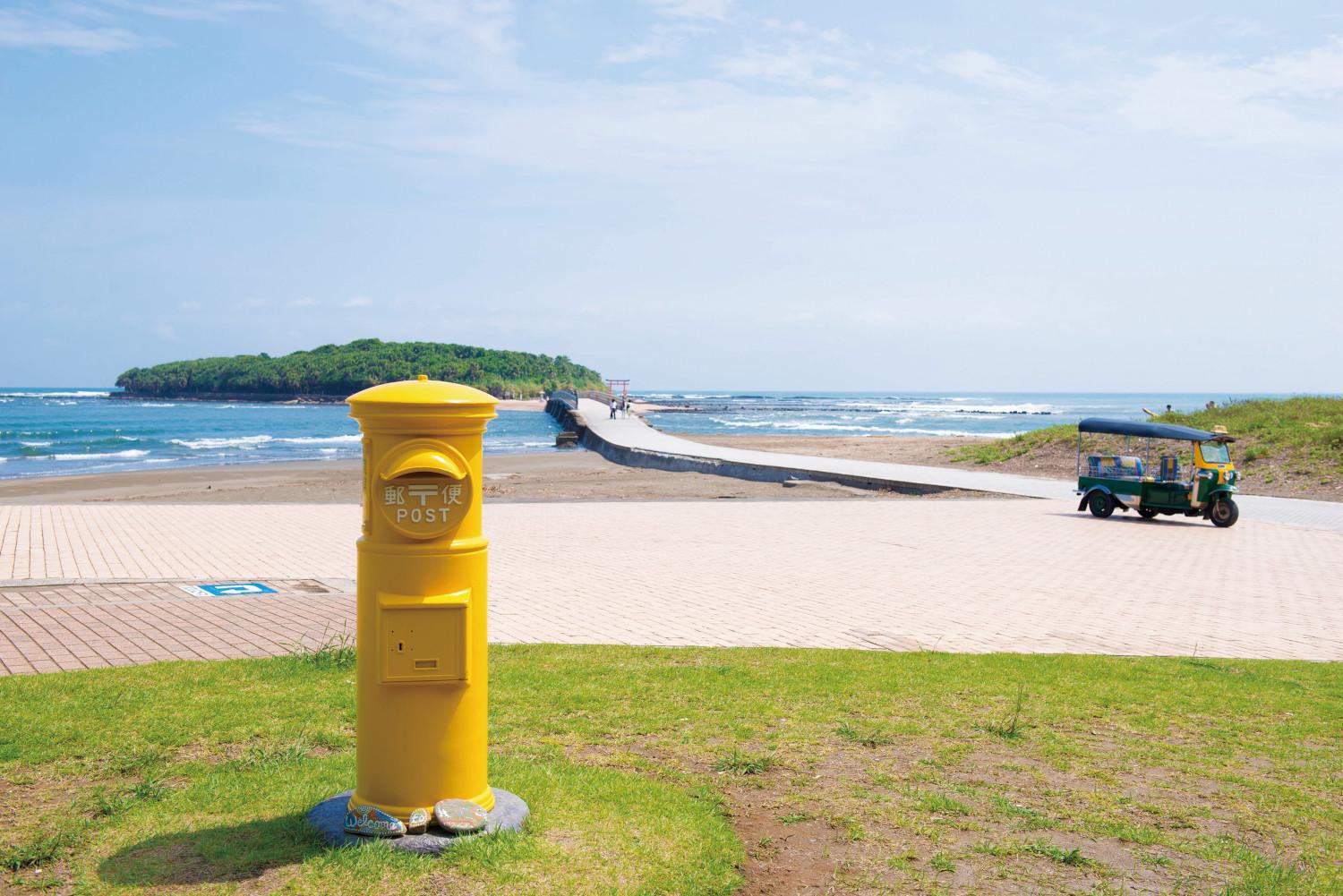 The letters that were sent between Hoorino-mikoto and Toyotamahimeno-mikoto, the deities worshiped at Aoshima shrine, who were forced to live apart from each other after returning to Aoshima from the underwater palace, were sad, beautiful and filled with words of deep love for each other. As a homage to the deep love that these deities held for each other and the fact they are the deities for marriage, the post box was painted yellow and became the yellow post box of happiness. Yes, you can post letters from this post box! After paying your respects at the shrine, write a letter of love and send it off here!
*You can purchase stamps and a post box of happiness postcard at the nagisa-no-koban Aoshima beach center


About a 6min drive
Horikiri pass: One of the most famous scenic spots in Miyazaki city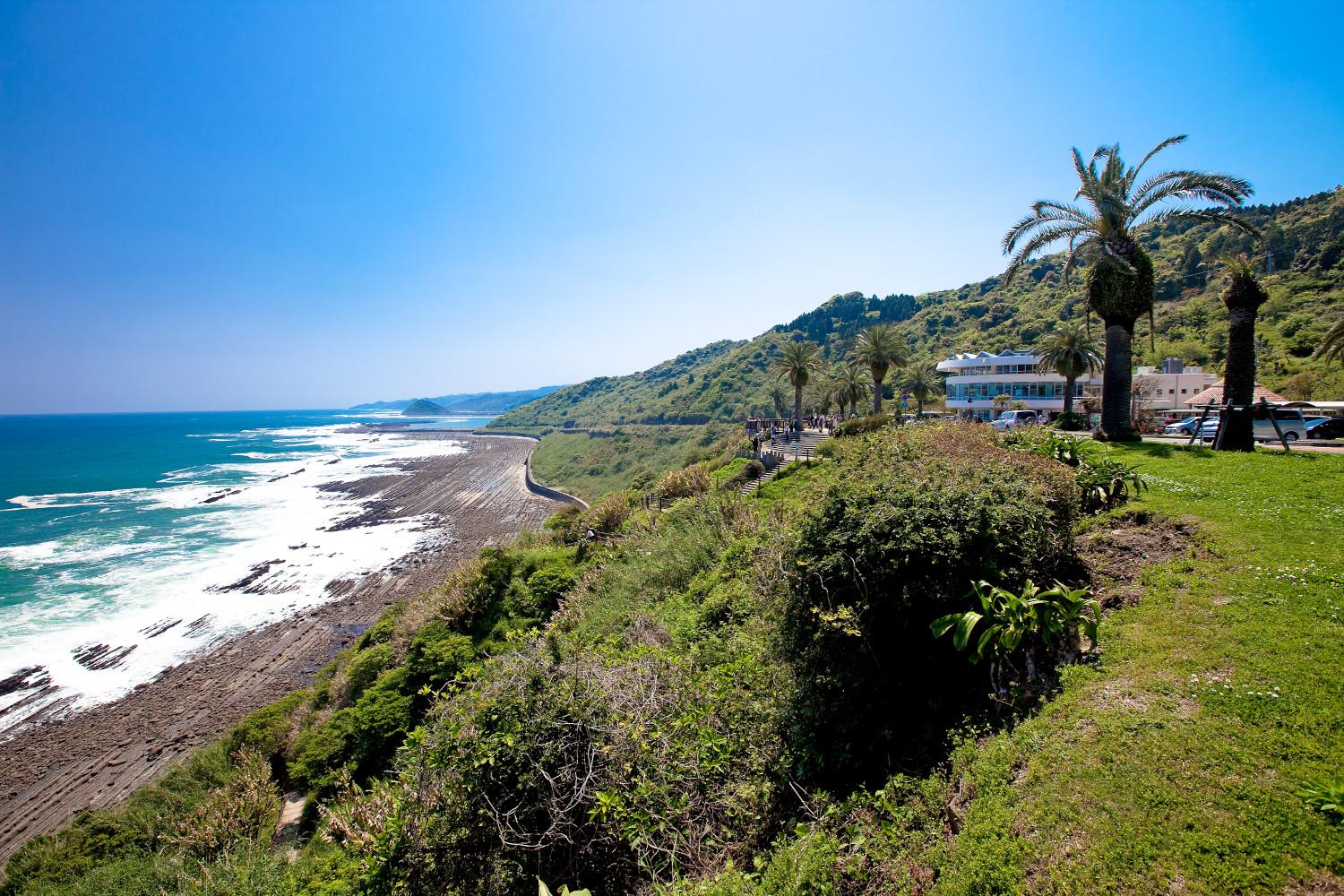 Head south down route 200 from the center of Miyazaki city and through the mountain pass of route 337. The beautiful scenery that greets your eyes will take your breath away. Date palm trees lining the coast line, with large sections of the devil's washboard spreading out towards the pristine blue ocean. From sunrise to sunset, this location is beautiful anytime you visit. However, we especially recommend that you visit at sunrise. The ocean surface glows golden with the sunrise slowly showing its face from beyond the horizon. Watch the color of the sea change with time and enjoy this spectacle of nature!
About a 1min drive
Roadside station, Phoenix: A scenic roadside station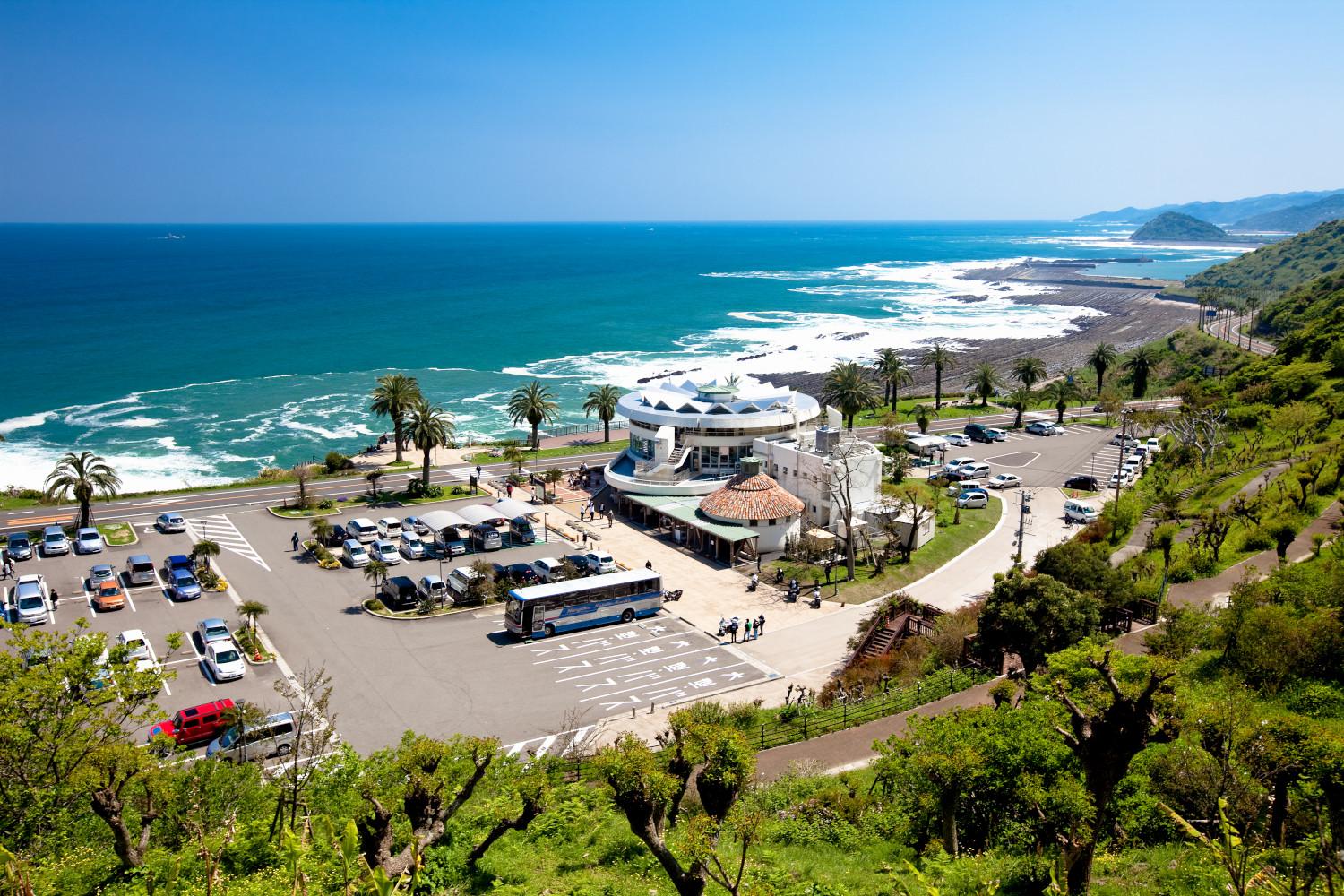 Around 1km south from the Horikiri Pass lookout, you will find the roadside station phoenix. The view from the ocean view restaurant is another scenic location of Horikiri pass. You can also enjoy local flavors of soft serve such as Miyazaki mango and premium Hyuganatsu.
About a 30min drive
Dinner and night tour: Explore Nishitachi, Miyazaki City
Savor the food of Miyazaki in Nishitachi - Miyazaki's largest entertainment district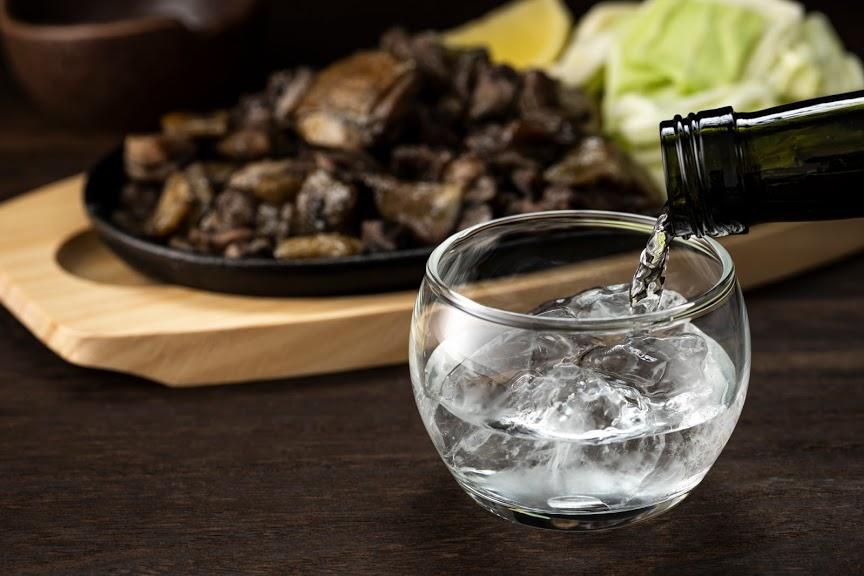 Indulge yourself with Miyazaki beef and local delicacies in Miyazaki city! The largest nightlife area in Miyazaki, Nishitachi is packed full of restaurants, izakayas, bars and nightlife spots that are all unique in their own way. Snack bars, a style of bar unique to Japan, is a great place to mingle with the locals over a few drinks after dinner. If you are unsure where you should go, ask the staff at Snack Iriguchi a snack that recommends other snacks. Snack Iriguchi:
https://sunakkuadvisor.com/iriguchi/
・Bar hopping tour
Join our bar hopping tour, and local guides who are regulars of Nishitachi will take you to the restaurants and bars they recommend! A tour where you can mingle with the friendly regulars on Nishitachi, while enjoying delicious food and alcohol.
*Bar hopping tour: Our local cast will guide you through the world of Nishitachi.
Stay
Stay in the area around Miyazaki Station and the area around Nishitachi!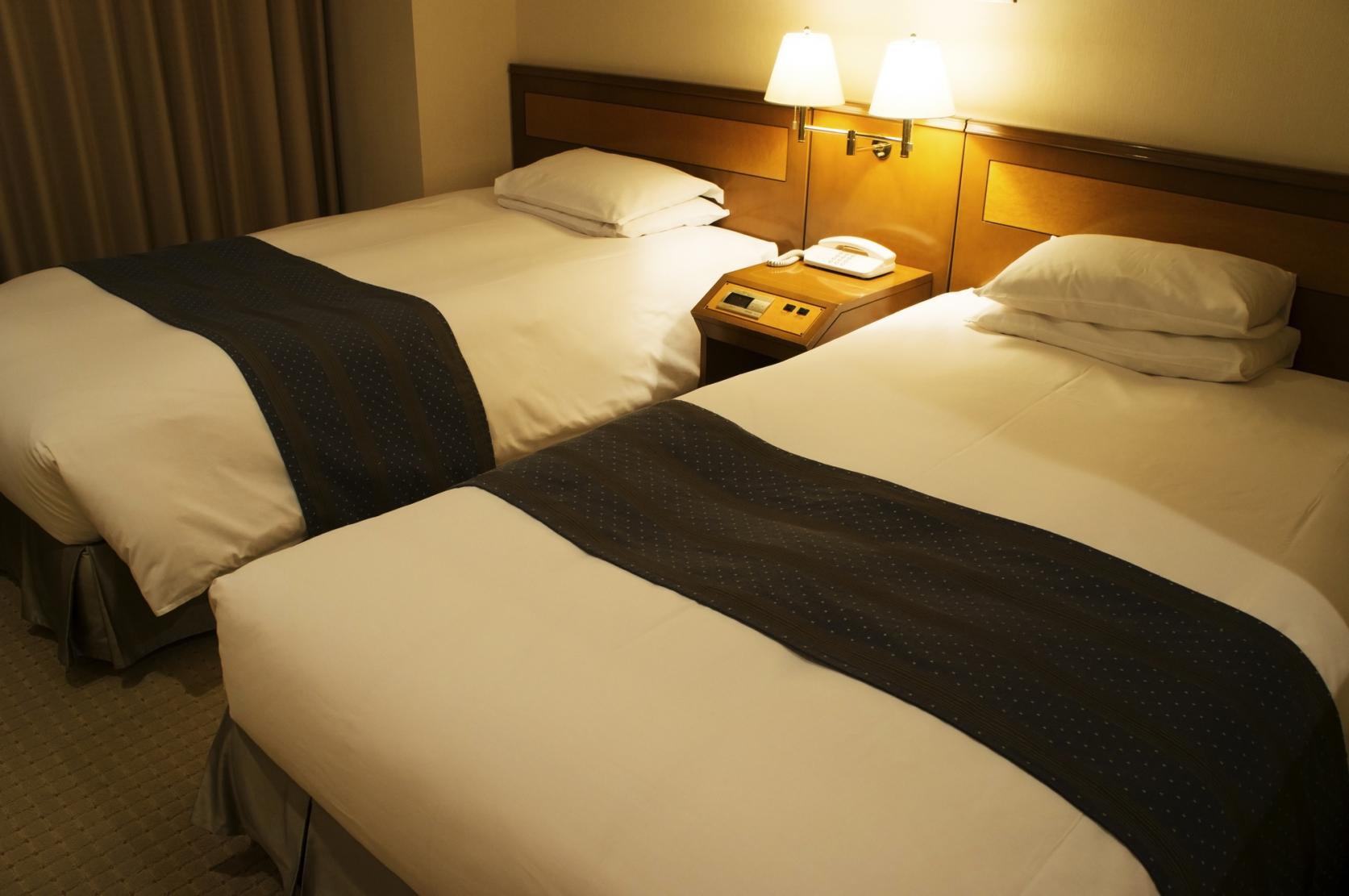 We recommend you stay in the area around Miyazaki Station where transportation is convenient and the area around the Nishitachi which is the largest entertainment district in Miyazaki.
GOAL
Google Map may not be displayed properly if the maximum daily data usage is reached.
People who viewed this page also viewed these pages.