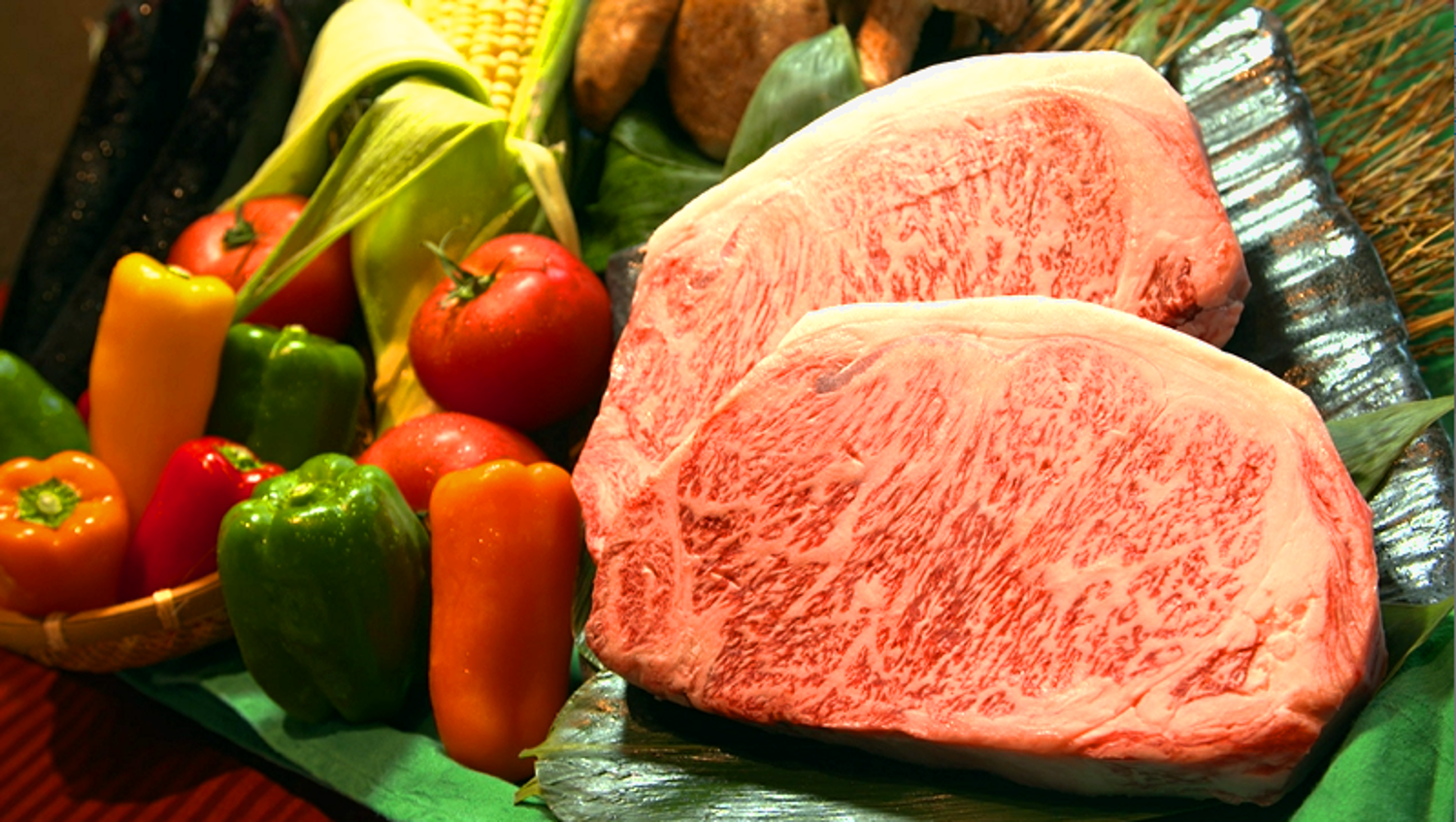 Miyazaki Beef – the rising star of Japan goes global
What is Miyazaki Beef?
Are you familiar with the word 'Wagyu'? The 'wa' in 'wagyu' means Japan, while 'gyu' means cow in Japanese. Wagyu has been gaining attention all over the world as a high quality and delicious beef. Kobe Beef from Hyogo Prefecture is perhaps the most famous wagyu, but actually, Miyazaki Prefecture is also a large producer of wagyu. In fact, Miyazaki is one of the largest producers of wagyu, along with Hokkaido Prefecture and Kagoshima Prefecture. Of all the beef produced in Miyazaki, only the best beef can be called Miyazaki Beef. There are 4 conditions that must be met in order for meat to qualify as Miyazaki beef; the cows must be born and raised in Miyazaki, the breed must be Japanese Black, the quality grade of the meat must be at least a level 4, and the seed bull must be either from Miyazaki or for the purpose of livestock improvement, be a first generation ancestor of a designated bull. The last condition was added in April 2017.
Miyazaki Beef at the after party of the Academy Awards! Miyazaki beef making its way around the world.
In 2018, Miyazaki beef launched into Hollywood! It was chosen as one of the foods to be served at the Governor's Ball which is held after the Academy Awards. Around 1500 people attended the event, including award winners and film crew. There was food served from all over the world, but it seems that the Miyazaki Beef was particularly popular with the crowd. This year, for the third year in a row, Miyazaki Beef was chosen for the menu. It feels rather luxurious that we can eat such a highly sort after product so easily in Miyazaki.
How the locals enjoy Miyazaki Beef
The price of Miyazaki beef is a little higher than other meat because of the quality, so the local people generally eat it as a treat. One common way of eating it is having a BBQ with lots of friends. Of course, vegetables or sausages cooked on the hotplate are delicious, but if there is Miyazaki beef lined up on the plate as well, then it's perfect! The conversation around the BBQ is certain to be lively.
Also, it is common to go out to eat Miyazaki Beef at a restaurant to celebrate a special occasion such as a birthday or a child starting school. There's something extra special about enjoying some Miyazaki Beef at a restaurant.
Where to eat Miyazaki Beef
Where can you eat Miyazaki Beef? There are so many restaurants in Miyazaki city that serve Miyazaki beef, ranging from reasonably priced to high-end restaurants. It's fun to choose a restaurant based on how you're feeling on the day. For those people who enjoy cooking meals themselves, check out a local supermarket or butcher. You should be able to find a cut of Miyazaki Beef that you like. Whatever suits your style of travel, we hope you enjoy Miyazaki beef!