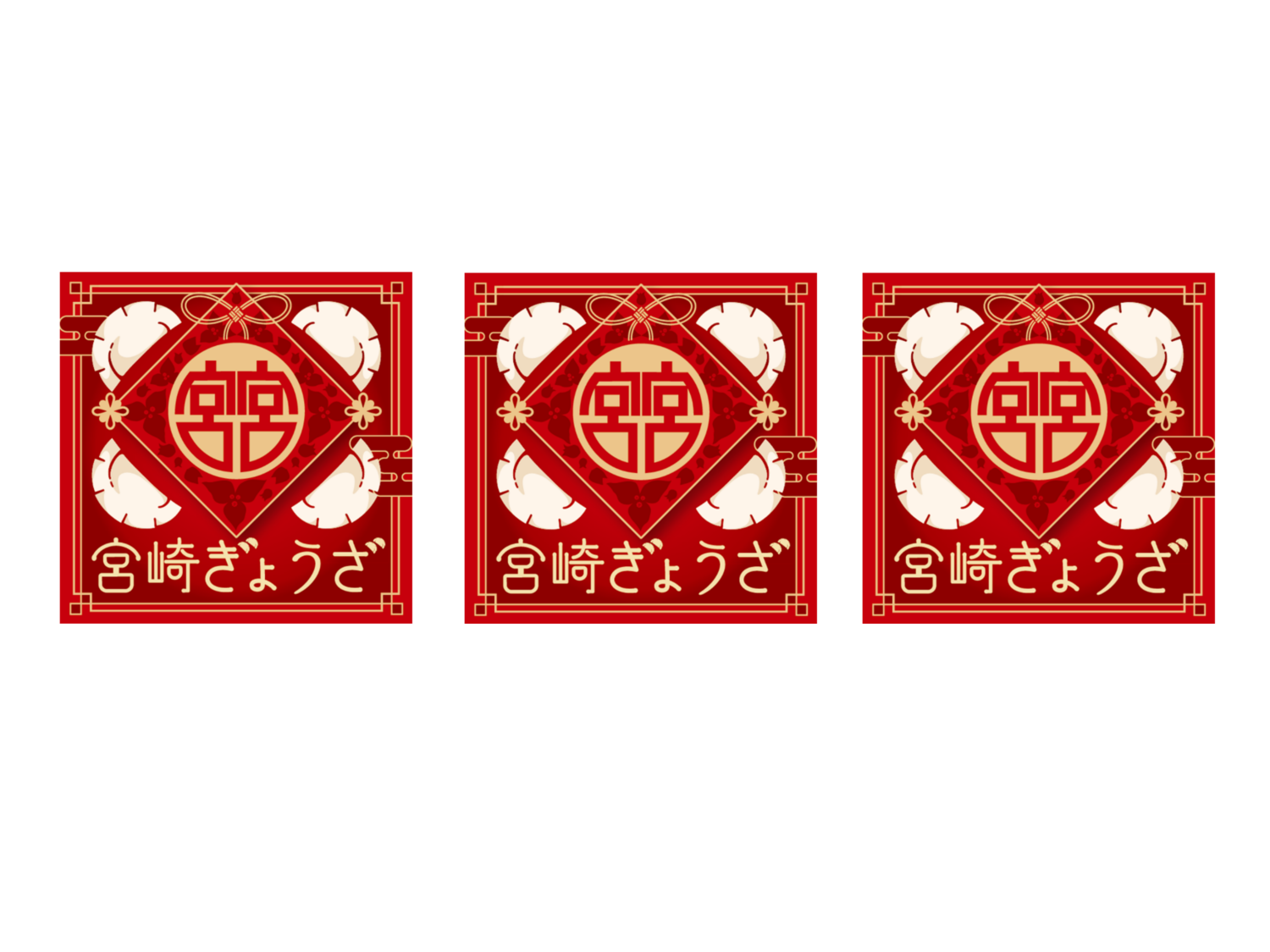 Gyoza – The lesser-known local food of Miyazaki
Is Miyazaki the city of gyoza?
In the first half of 2020, some interesting news spread around Miyazaki Prefecture. Surprisingly, in the first half of the year (January to June), Miyazaki Prefecture ranked number one in Japan for the 'highest expenditure on gyoza' and 'highest frequency of purchase of gyoza'! In Japan, Utsunomiya City in Tochigi Prefecture and Hamamatsu City in Shizuoka are the most famous cities for gyoza. Many people visit Utsunomiya City and Hamamatsu City from all over Japan just to eat gyoza. Gyoza is not known as a local food of Miyazaki. But actually, the people of Miyazaki eat a lot of gyoza at home and at restaurants.
The people of Miyazaki enjoy eating gyoza in many different places!
In Japan, pan-fried gyoza is the most common type of gyoza. In Miyazaki, there is a long-standing tradition of ordering takeout gyoza. You can get freshly made gyoza with perfectly browned skin and a juicy filling to take home and enjoy. There are even stores selling frozen gyoza online, so gyoza is a frequent on the menu in many households.
Of course, eating gyoza at a restaurant is also popular in Miyazaki. For the people of Miyazaki, many of whom like drinking, it is common to visit several bars in one night, the first of which usually involves a toast with gyoza and beer. Many ramen and yakitori restaurants also have gyoza on their menus. There are many restaurants and bars in Nishitachi that are open until late and are perfect for those who like to drink. Nishitachi is short for 'Nishitachibana Street' and is located in the entertainment district of Miyazaki City.
Delicious and healthy? The awesomeness of gyoza
Did you know that gyoza are full of nutrients? The skins are made from flour which has carbohydrates, and the inside is rich with protein from the pork and vitamins and minerals from the vegetables. Some people even go as far as to say gyoza is a complete meal. The thickness of the skin and the proportion of meat and vegetables is different at each restaurant. Miyazaki people generally have a favorite place to go, and there are some people who have a favorite for each occasion; this restaurant for takeout, this one for drinking, etc. Gyoza is usually paired with beer, but Miyazaki's local alcoholic beverage, shochu, also goes well with gyoza. The light fragrance of shochu brings out the umami of the gyoza. We recommend enjoying a healthy night out with a no carb shochu and gyoza.
Where to eat gyoza in Miyazaki City
Here are a few of the popular places to eat gyoza in Miyazaki City. We hope you will be able to find your own favorite place!