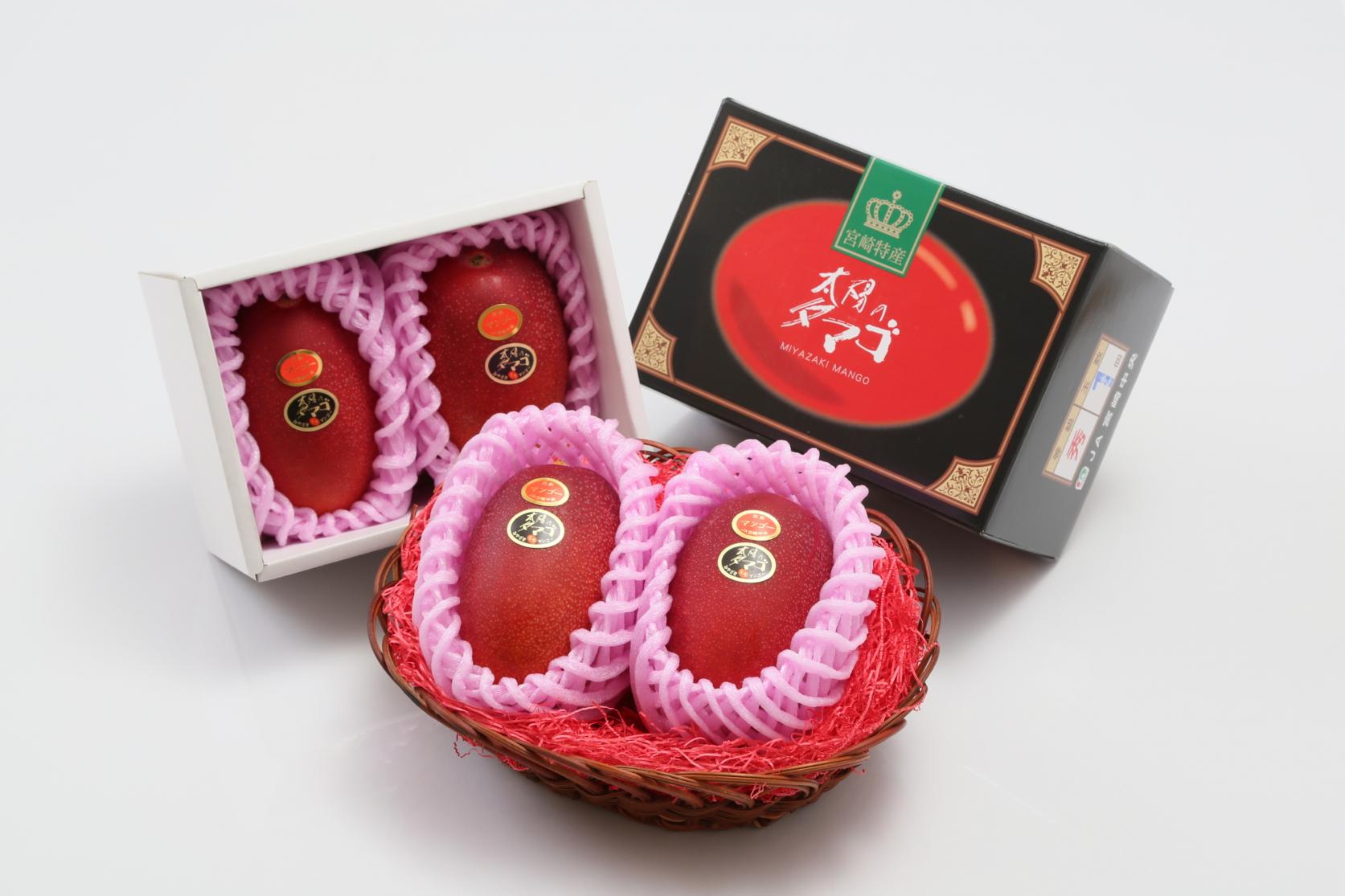 What are Miyazaki Mangoes?
Mangoes, one of those fruits that are associated with tropical locations. First introduced to Japan during the Meiji Period (1868 - 1912), full-blown cultivation of this fruit started around 1970. Its creamy texture, fragrant flavor, and juicy flesh are extremely popular in Japan. However, the rich sweetness of Miyazaki mangoes will blow you away with its unforgettable flavor compared to the conventional mango. These special mangoes are grown with plenty of sunlight, filling your mouth with rich juice every time you take a bite.
The secret is the weather? Miyazaki, a land of fruit production
Fruit production has always been abundant in Miyazaki because of its warm weather and long hours of sunlight combined with the perfect amount of rainfall. Miyazaki was always one of the top producers of fruit in Japan, with citrus fruits such as Hyuganatsu, Kinkan (kumquat), and lychee production being some of the most popular produce. In 1984, the production of Mangoes first started. The first Mango farm was started in a small 8 unit farm, where the method of production was developed through trial and error. Once the method of growing mangoes in nets and harvesting the ripe mangoes that naturally fall off of their branch was perfected, mango production in Miyazaki increased dramatically. With this increase in production volume, the popularity and reputation of Miyazaki mangoes also increased, to the point that the most famous fruit of Miyazaki is now the mango.
Eggs of Sunshine (Taiyo no Tamago) Ripe mangoes which meet a strict standard
The highest quality standard of Miyazaki mango is branded and sold as Taiyo-no-Tamago (Eggs of Sunshine). These mangoes must be over 350g in weight, have a 15% or higher sugar content, and be perfectly colored and shaped. This name was chosen because Miyazaki Prefecture is known for its sunshine, combined with the fact that the mangoes are flaming red and their shape looks like dinosaur eggs. They are popular as a gift for special occasions or as a special treat. Miyazaki mangoes are only available between April and August but the majority of mangoes are sold during May and June, making this the best time to enjoy Miyazaki mangoes including Taiyo-no-Tamago (Eggs of Sunshine) at a more reasonable price. Please enjoy this seasonal delicacy.
THIS is where you should eat mangoes in Miyazaki City
If you want to eat mangoes in Miyazaki City, we highly recommend Fruit Ohno. Established in 1981, You can find a wide range of fruit produced in Miyazaki Prefecture here, from Mangoes, Lychees, Hyuganatsu, and much more. Furthermore, situated a short 3 min walk away from the main store, Fruit Ohno ANNEX serves ready-to-eat cut mangoes and original parfaits packed full of mango. The fresh juicy mangoes served here are extremely popular and only available because they are offered by a fruit store that specializes in Miyazaki fruit. Another recommendation is Mango Star, a cafe that serves a diverse menu centered around mangoes. Of course, they serve desserts such as parfaits and custard puddings, but their savory menu that includes mango curry and mango pasta is popular too. Please check them out!
Fruit Ohno

【Address】1st floor, Banjiro Building, 1-22 Chuo-dori, Miyazaki City

【Website】

https://www.miyazaki-fruit-ohno.com

【Map code】66 290 205*68

【Access】17 minute walk from Miyazaki Station

Fruit Ohono ANNEX

【Address】2nd floor, K&K Mansion, 2-7-2 Tachibana-dori Nishi, Miyazaki City

【Website】

https://www.annex-fruit-ohno.com

【Map code】66 290 116*04

【Access】17 minute walk from Miyazaki Station

Mango Star

【Address】2nd floor, Sekimoto-kameria Building, Tachibana-dori Nishi, Miyazaki City
【Website】https://mangostar.jp/
【Map code】66 290 388*26
【Access】12 minute walk from Miyazaki station