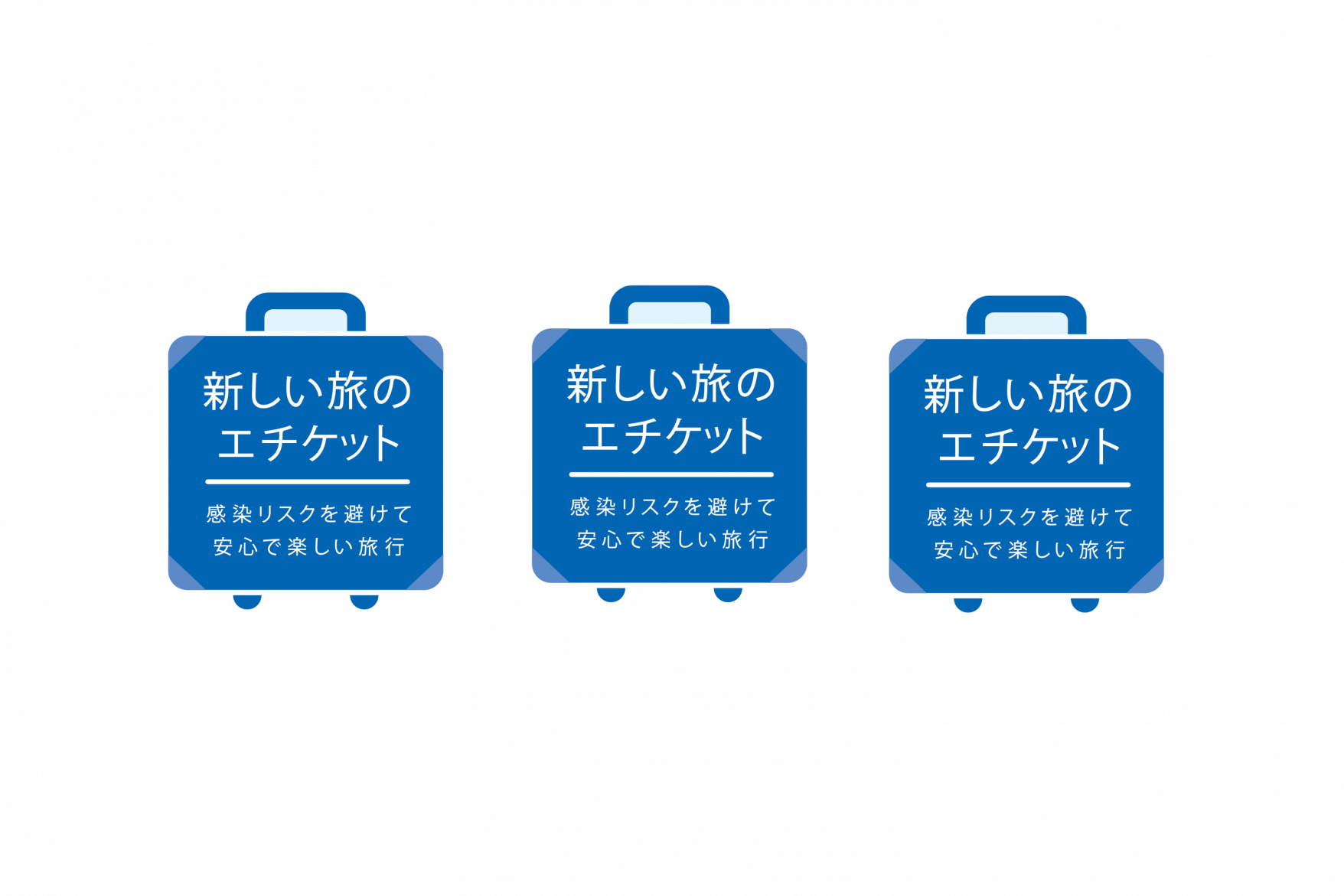 On the move
●Don't forget to wear your mask inside your mode of transport too.

●Keep conversations to a minimum while using public transportation.

●Enjoy a smooth trip by avoiding peak hours and peak seasons.

●Find new and exciting things on foot or on a bicycle.
At your accommodation
●Keep your mask on when around others.

●Enjoy as much conversation as you like, but take it back to your room.

●Enjoy your bath quietly when using a large public bath.

●Feel refreshed by opening the windows every now and then.

●Greet other guests but give them plenty of space.

●Wash your hands after touching things like doorknobs or elevators buttons.

●Stay safe, wash your hands and sanitize.
Eating together
●Enjoy eating out, safe with precautions for your peace of mind.

●Serve up food individually for everyone and enjoy delicious food that's safe.

●Sit side by side, the food actually looks better this way.

●Enjoy the food but keep conversation restrained.

●Don't pour for each other, pour your own drink, and drink at your own pace.
At tourist attractions
●Avoid peak times and quiet locations for your peace of mind when sightseeing.

●Make a booking and enjoy your trip more without waiting in line.

●Excuse yourself from small rooms and don't stay long.

●Smart and safe, Online tickets and paying for things cashless.

●Don't forget, wearing a mask is the first step to feeling safe.

●Keep conversations subdued and wash your hands when you can.
When shopping
●Enjoy shopping in safety by avoiding busy times.

●Choose things to buy with your eyes, no need to pick everything up.

●Keep a good distance from the person in front of you when waiting for the register.

●Small payments made with cashless options are always welcome.